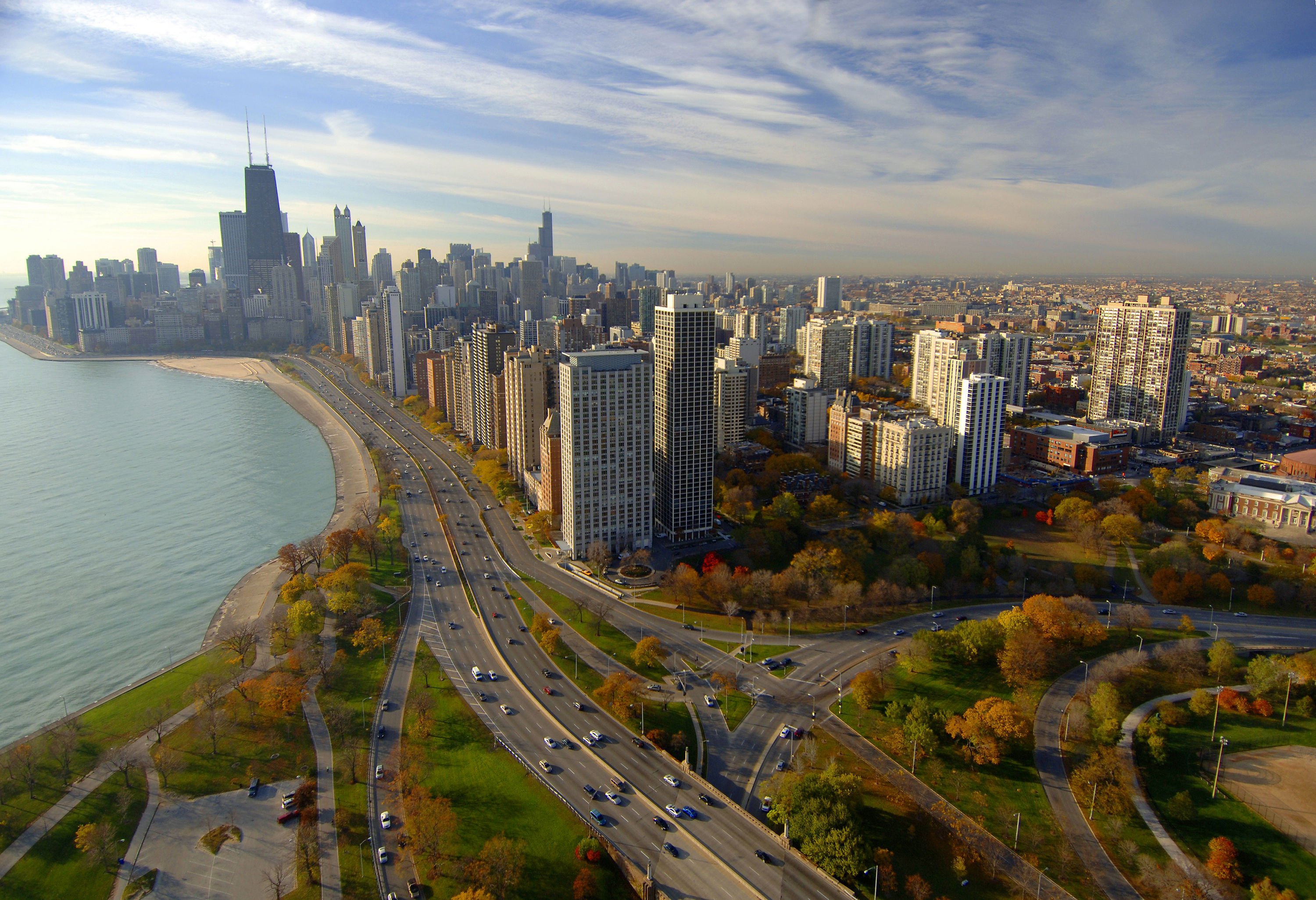 Celebrating three decades of cult classic Ferris Bueller's Day Off, Damon Smith heads to Chicago and seeks out the movie's memorable filming locations
It's over 30 years since I last stood in a steam-fogged shower with a shampoo-sudded Mohican, pretending to be Ferris Bueller. Admittedly, my hair is thinner and greying now, so I'm sporting more of a Mohican't.
However, it's fitting that I should commemorate my arrival in Chicago by re-enacting an iconic scene from John Hughes' 1986 comedy about a quick-witted high school student (Matthew Broderick), who plays truant with his morose best friend Cameron (Alan Ruck) and girlfriend Sloane (Mia Sara).
Ferris Bueller's Day Off is an unabashedly feel-great valentine to Chicago, and since I was 12, I've yearned to emulate the characters' haphazard road trip around a city famed for its architecture, culture and freakish weather patterns.
Recreating the film within the space of a single school day turns out to be a logistical impossibility, and my expenses can't stretch to borrowing a red 1961 Ferrari 250 GT California Spyder like the eponymous hero. So I embrace Ferris' mantra – "Life moves pretty fast. If you don't stop and look around once in a while, you could miss it" – and spread my visit across five days.
My invigorating base of operations is the Chicago Athletic Association Hotel, which has spacious suites, a Game Room replete with shuffleboard and bocce, and Cindy's rooftop restaurant and bar with panoramic views of Millennium Park that "righteous dude" Ferris would appreciate.
Unlike New York, where every offer of assistance is predicated on the expectation of a tip, in Chicago, the smiles are unconditionally warm and genuine. At Gino's East on Superior Street, home of the city's signature deep-dish pizza, customers are encouraged to add graffiti to the walls. My server produces a pen and I flick through my mental Rolodex of pithy mantras to match "Christ forever" and "Put some jam on it". I contentedly scrawl "Save Ferris" in black ink, then dive into my supersized pie.
I'm in a Ferris state of mind the following day as I begin my nostalgia-steeped odyssey 25 miles north of downtown Chicago, in the Illinois suburb of Highland Park, location of the modernist Ben Rose House, which served as Cameron's home. With its detached garage on pylons set on the edge of a densely wooded ravine, the striking glass and steel residential structure still looks achingly cool more than 60 years after it was built.
A short drive south lies the village of Northbrook, where I meet Judy Hughes – no relation to the director – president of the local historical society. John Hughes spent his formative years in Northbrook – renamed Shermer in the film – and Judy shepherds me between featured locations, including Glenbrook North High School and the 62-year-old white water tower that was painted with the words 'Save Ferris' but is slogan-free now.
When Ferris and his friends first arrive in Chicago, they get a bird's eye view at Sears Tower. In 1986, the 110-storey structure – now re-christened Willis Tower – was the tallest building in the world. Today, the downtown monolith of gleaming black aluminium boasts an observation Skydeck on the 103rd floor and The Ledge – four glass balconies with vertigo-inducing views of the cityscape.
Mimicking the film, I press my forehead against the glass and look down 1,353 feet to South Wacker Drive. My head spins, my legs shake violently as if they're about to buckle and I feel I might out-do Ferris and "barf up a lung".
A glass-fronted public observation gallery once looked down on the hexagonal pits of the Chicago Board Of Trade, where Ferris and his friends observed brokers and clerks communicating in wild gesticulations.
Today, the pits have been dismantled and the vast majority of trades are conducted electronically. The only way to glimpse behind the scenes of the Art Deco skyscraper is in the company of a docent from the Chicago Architecture Foundation. Tours take place roughly three times a month and should be prebooked. Our guide waxes lyrical about the three distinct architectural styles of this titan of the LaSalle Street financial corridor, and secures us privileged access to the traders' vault.
In one of the film's centrepieces, Ferris, Cameron and Sloane gatecrash the exclusive French eaterie Chez Luis, festooned with tumbling tendrils of ivy. Alas, the restaurant was Hughes' fanciful invention.
Unperturbed, on my second evening, I seek culinary nirvana at the elegant Italian dining room, Spiaggia. Against a panoramic backdrop of Lake Michigan, award-winning chef Tony Mantuano's nine-course tasting menu seduces me with flavourful Sardinian stuffed parcels called culurgiones, a moreish nest of al dente pasta glistening with pressed garlic in olive oil, and a heavenly deconstructed tiramisu.
I spend the following day prostrate at the altar of one of Chicago's religions: baseball. A tour of Wrigley Park, home of the Chicago Cubs and the second oldest ball park in the league dating back to 1914, is crammed with fascinating facts, courtesy of our humorous guide, Robert.
Excitement is palpable in the surrounding neighbourhood bars of Wrigleyville before I take a pew in the outfield area, where Ferris sat, for an evening game against the Cincinnati Reds. The temperature drops several degrees with each inning and I'm envious of fans with fleece blankets. Glugging down hot chocolate staves off hypothermia as the Cubs run out 9-2 winners.
A pair of majestic bronze lions with a striking green patina proudly guards the entrance to The Art Institute of Chicago the next morning. Inside, I'm crestfallen that there are no schoolchildren to help me recreate Ferris, Cameron and Sloane's whimsical hand-in-hand traipse past Rodin's expressive bronze cast, Adam.
Instead, I meander through four labyrinthine buildings to survey John Hughes' favourite works, shown in the film, including Edward Hopper's Nighthawks and Marc Chagall's blue stained glass American Windows. I eventually settle, like Cameron, in front of Georges Seurat's evocative Pointillist painting, A Sunday On La Grande Jatte, while listening to a melancholic orchestral arrangement of The Smiths' lament, "Please, Please, Please, Let Me Get What I Want". Staring at those coloured dots, I feel like I have.
That afternoon, I meet up with Patrick McDonald, host of the Chicago Film Tour, who pinpoints the film's remaining inner-city locations. I quietly sing "Twist And Shout" to bemused glances from passers-by at the intersection of North Dearborn Street and West Washington Street, where John Hughes hijacked the real-life annual Von Steuben Parade.
Like Cameron and Sloane, I also pay homage at Chagall's striking mosaic The Four Seasons and Alexander Calder's 53-feet tall vermilion abstract sculpture, Flamingo, which arches gracefully over pedestrians in Federal Plaza.
I begin my final day at Glencoe Beach, located just east of Northbrook. Sitting on a bench by the stone wall, which overlooks the churning expanse of Lake Michigan, I'm reminded this is where Cameron slips into a catatonic stupor and Sloane comfortingly remarks: "I could flip real easy, too… Sooner or later everybody goes to the zoo."
So before I fly home, I head to Lincoln Park Zoo, one of the last remaining free admission wildlife parks in America. Lions roar, flamingos flutter and newly-arrived Japanese snow monkeys frolic. For a few soothing moments, time is elastic. Heeding Ferris' words, I'd stopped and looked around this great city. And I will sorely miss it.
TRAVEL FACTS
:: Damon Smith was a guest of the Chicago and USA tourist boards. Visit www.enjoyillinois.com and www.VisitTheUSA.com
:: Rooms at Chicago Athletic Association Hotel (www.chicagoathletichotel.com) cost from 269 US Dollars. Rooms at the Sofitel Chicago (www.sofitel.com) cost from 269 US Dollars.
:: A Chicago CityPASS, which gives access to various attractions, costs 98 US Dollars. Visit www.citypass.com/chicago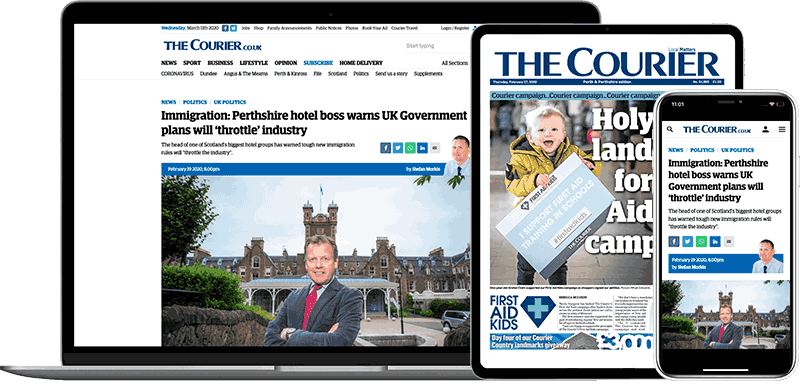 Help support quality local journalism … become a digital subscriber to The Courier
For as little as £5.99 a month you can access all of our content, including Premium articles.
Subscribe