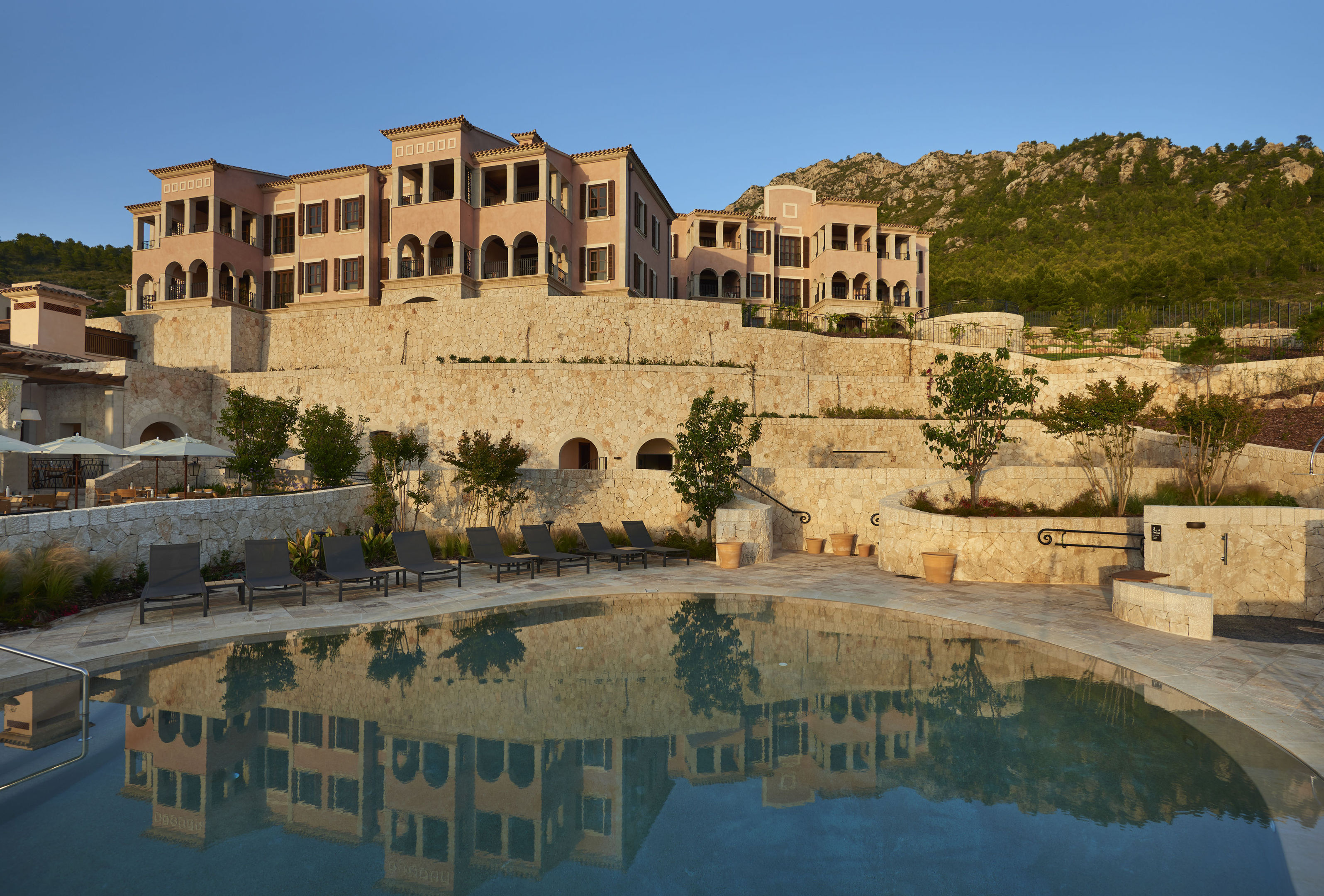 A million miles away from the stag and hen parties of Magaluf, Mallorca is turning over a sophisticated leaf with the opening of Park Hyatt's first European resort. Rachael Burnett jets off to the island's north-east coast to find out more
Looming ahead of me, like a column in a gothic cathedral, is one of the largest stalagmites in the world. Soaring skyward, it seems to be reaching for the heavens, although in reality, it has a long, long way to go.
Evoking numerous religious connotations, the prehistoric Caves of Arta have been attracting curious 'worshippers' for years, and the various atmospheric chambers given Dante-esque names like Hell, Paradise and Purgatory.
Following a visit, author Jules Verne is said to have found inspiration for his sci-fi classic Journey To The Centre Of The Earth, but gazing up at an arched roof of dagger-like stalactites, I easily imagine we're on a different planet altogether.
The caves lie along the coast of Capdepera, on the less-visited eastern side of Balearic isle Mallorca. With party towns like Magaluf usually grabbing headlines, much of this Spanish spot's sophisticated and cultured side is often overlooked.
But that's all about to change.
This summer, the Hyatt Hotels Corporation chose to open their first European property here – and they're confident that Park Hyatt Mallorca is unlike anything else on the island.
"We look forward to welcoming guests to this previously undiscovered corner of Mallorca and showing them the rare and intimate experiences that the Park Hyatt brand delivers," says Peter Fulton, European group president for Hyatt.
Built in the style of a traditional Mallorquin village, with beautifully landscaped courtyards, winding stairways, towers and arches, the 142-room resort nestles into the side of the Canyamel Valley.
It's around an hour's drive, through rugged fields dotted with windmills and olive groves, from Palma airport in the west of the island.
When I arrive , I'm struck by the stunning views out to the Balearic Sea, cast across a sunken terrace garden, lined with gnarled olive trees.
After being served a welcome drink of champagne, I'm whisked off to my new abode in one of the resort's smart golf buggies.
Thoughtfully laid out, my room has been decorated in a relaxed, homely style. But it's also thoroughly modern. Clever technology allows me to seamlessly connect my phone to a Bluetooth speaker in the bathroom and TV screen concealed in the mirror. Basking in the morning sun on my private terrace, I enjoy a quiet breakfast, which I order without having to speak to anyone, using a tablet that even allows me to book a specific time slot.
One of the property's star features is the Serenitas Spa, with seven treatment rooms, a Himalayan salt sauna, steam room and outdoor Jacuzzi. I indulge in a Swedish massage in a private treatment room with its own terrace, and when I am able to open my eyes, I'm greeted with superb views of the valley.
For the more energetic, there's also a well-equipped, air-conditioned gym. A landscaped park, children's playground and country club – with an indoor pool and tennis courts – are due to be completed by autumn.
Glazing over at the thought of running, jumping and sweating, I choose to take it easy, relaxing in the sun by one of the hotel's three pools. Only the call of mealtimes stirs me from a slumber; with so many fine options to choose from, I don't want to skip a single opportunity to eat.
Majorcan, Catalan, Spanish and Asian dishes are made with ingredients sourced from local farms and fishing ports, and served in three different restaurants. One of my favourite spots is the Tapas Bar, where Michelin-starred chef David Garcia has devised a creative take on Spanish classics.
Spas, sunshine and suppers aside, it would be criminal to come all this way and not see the surrounding area.
An hour's drive from the hotel, in the picturesque village of Consell, is the Ribas winery, one of the oldest wineries in Mallorca. I walk around the vineyards, where the Ribas family has been making wine for more than 300 years, and sample some fine blends at a three-course lunch in their grand 18th century ancestral home.
The business produces 130-150,000 bottles of organic wine per year from 40 hectares of vines. It's a low yield, but the focus here is admirably very much on quality.
That afternoon, a little wobbly from my vineyard visit, I decide to stay close to the hotel. The neighbouring national park offers several hiking trails, which can be explored by foot or by bike.
As the sun is setting, I trek through woodland buzzing with cicadas up to an ancient beacon tower on a hilltop overlooking the valley. The sky is so clear, I can even see neighbouring isle Menorca on the distant horizon.
Also close by is an idyllic cove with crystal clear water and white sands. After paddling in the calm sea one morning, I head to the tree-lined squares, boutique shops and bustling street cafes of small town Arta.
From here, it's a short journey to the caves, first discovered by French geologist Edouard Martel in 1876. But their history, I learn on a fascinating guided tour (13 euros), goes back much further.
Jaume I found 2,000 Arabs hiding here with their cattle during the Christian conquest, and hermits, smugglers and pirates are also reputed to have taken up residence in the past.
Contrary to the images its name might conjure up, the Paradise chamber is certainly not my idea of home.
Instead, I amble back to my own temporary little corner of five-star heaven, where I could quite happily be consigned for eternity.
TRAVEL FACTS
:: Rachael Burnett was a guest of Park Hyatt Mallorca (www.mallorca.park.hyatt.com). Rooms start from 500 euros B&B.
:: British Airways has up to 21 flights a week to Palma, return fares starting at £111 from Heathrow.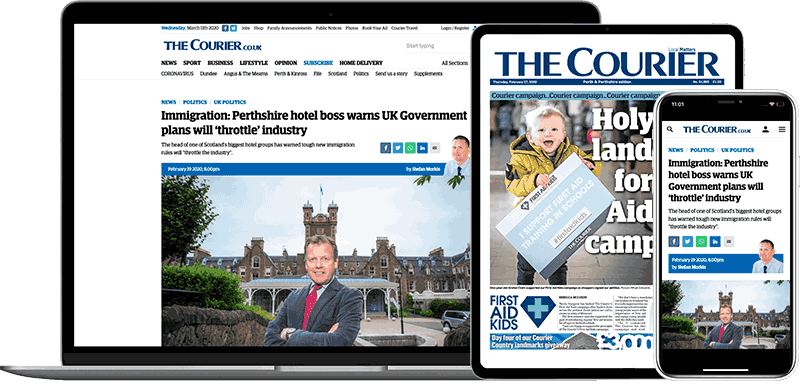 Help support quality local journalism … become a digital subscriber to The Courier
For as little as £5.99 a month you can access all of our content, including Premium articles.
Subscribe