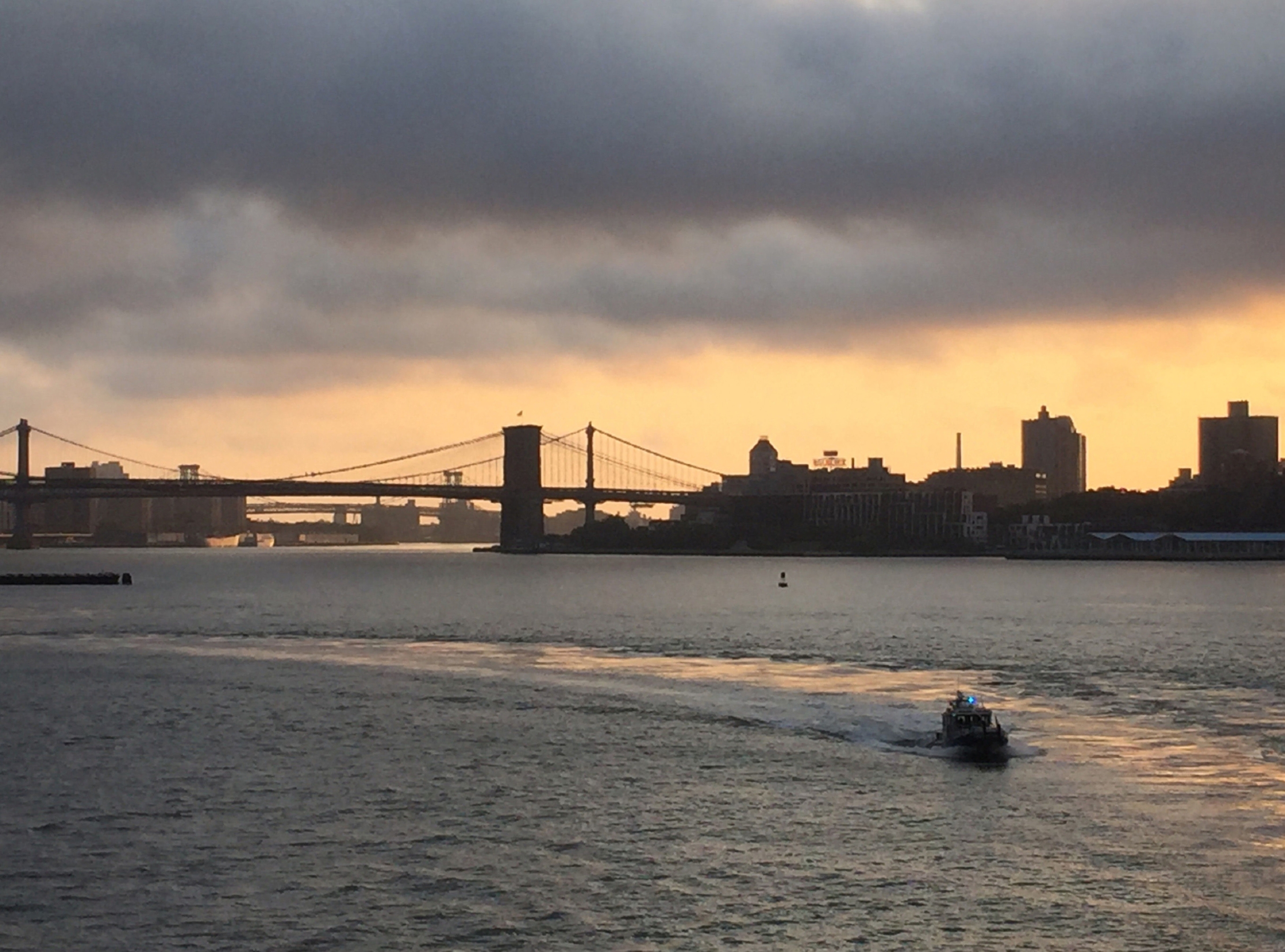 The pound has hit a 31-year low against the dollar, yet New York is still a hit with Brits. Sarah Marshall shares tips for getting a bite of the Big Apple without taking too much of a chunk from your wallet
A land of opportunity or hotbed of consumerism? Whichever way you look at it, America has always been a place to spend money, with greater variety and better prices than you might find at home.
Recently, New York was declared the number one city break in a survey by Cheapflights, and it's likely many travellers will head across the Atlantic on a Christmas shopping spree this winter.
But as the pound continues to dip against the dollar, Brits will have to tighten their budgets.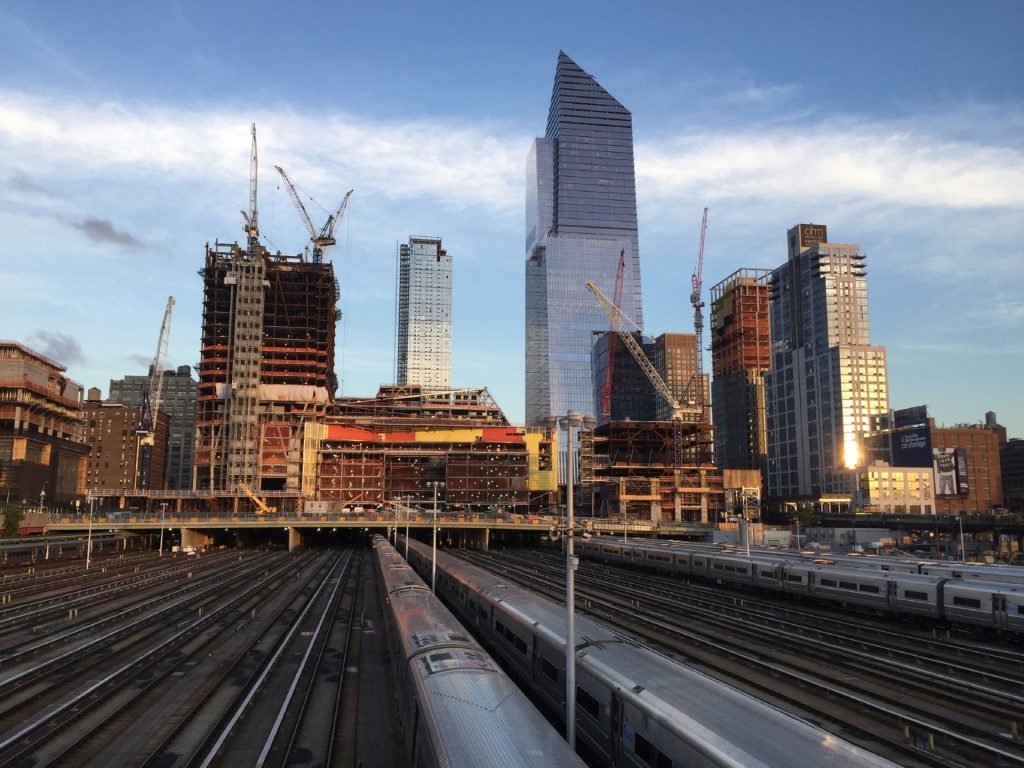 Fortunately, the introduction of cheaper transatlantic flights means it's often better value flying to New York than some European destinations; and better still, improved comfort means an economical option doesn't necessarily translate as no frills.
Norwegian, for example, offers Premium seats on its Boeing 787 Dreamliner service for less than £500 one way, with benefits including lounge access, complimentary food and drink, reclining-to-almost-flat seats and improved cabin pressure.
Hotels in the city are also wising up to the need for better value propositions; the newly opened Renaissance New York Midtown Hotel touts free wi-fi and gym access as key selling points. Complimentary cocktail making demonstrations are available in the bar and a digital display in the downstairs lobby reveals a password for gratis food or drink.
Admittedly sightseeing can be expensive, but pick the right attractions and costs are almost negligible. Remarkably, the recommendations listed below won't set you back dollar… or even a dime.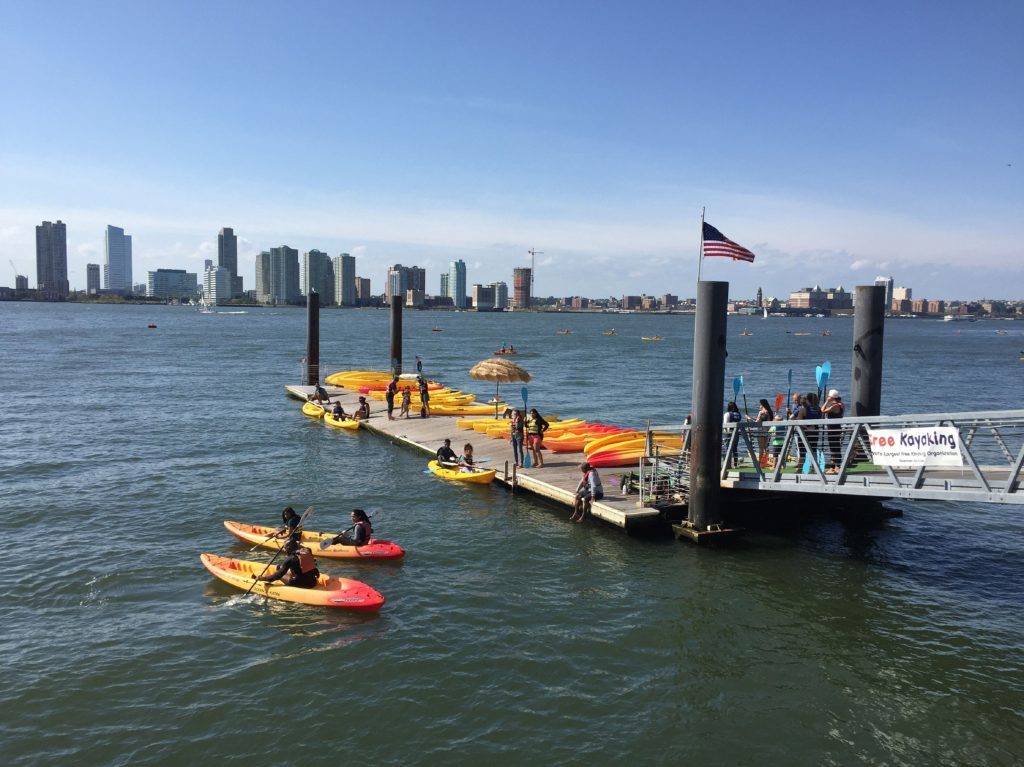 Go birdwatching in Central Park
It's hard to believe, but one of America's best spots for birdwatching is slap-bang in the middle of Manhattan. More than 280 bird species have been recorded in Central Park, including peregrine falcons – inspiring the BBC crew to film here for an upcoming episode of David Attenborough's Planet Earth II.
Most twitchers gather at dawn around the Ramble, a 30-acre maze of boulders.
Blase about birds? Then go celeb spotting instead.
A free audio app from the Central Park Conservancy features a tour guided by A-listers; share Sarah Jessica Parker's "sense of solitude" at The Pond and visit Whoopi Goldberg's beloved Alice in Wonderland sculpture. Download the app at www.centralparknyc.org/tours/self-guided/audio-guide.html
Expand imagination at BRIC House
Across the East river, a 30-minute journey from Times Square on the Q line, Brooklyn is brimming with creative arts. This gallery space showcases local talents, with multi-media works displayed for free public viewing. Past exhibits have included crocheted tents, decorated table tennis bats and videos of dancing stilt walkers.
Talks, jazz concerts and workshops are held some evenings.
An upstairs cafe with free wi-fi is a cool place to eat cake and gather thoughts.
Demonstrating the gallery's liberal outlook, gender-neutral bathrooms are also available on the premises. Visit www.bricartsmedia.org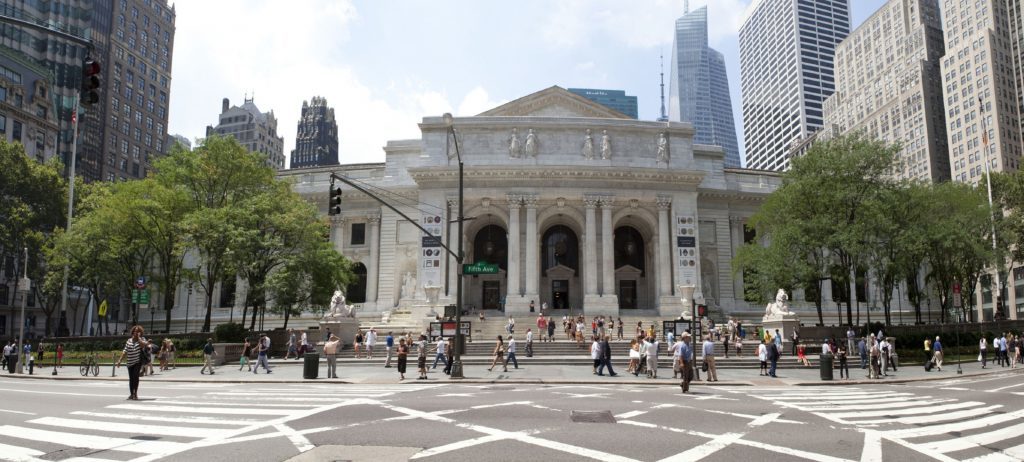 Study the New York Public Library
America's largest library is filled with 15 million books, but many visitors come here to do more than just read. Opened in 1911, the Stephen A. Schwarzman building on Fifth Avenue and 42nd Street is now a National Historic landmark, famous for its Beaux-Arts architecture.
Free guided tours of the site, featured in films ranging from Breakfast At Tiffany's to Sex In The City, take place at 11am and 2pm from Monday to Saturday. Meet at the reception desk in Astor Hall – although arrive early as there's a limit of 25 people per group.
A free 45-minute self-guided audio tour device is also available form the desk.
Aside from the elaborate decor, highlights include meeting marble lions Patience and Fortitude, and the stuffed toys that inspired AA Milne's Winnie the Pooh. Visit www.nypl.org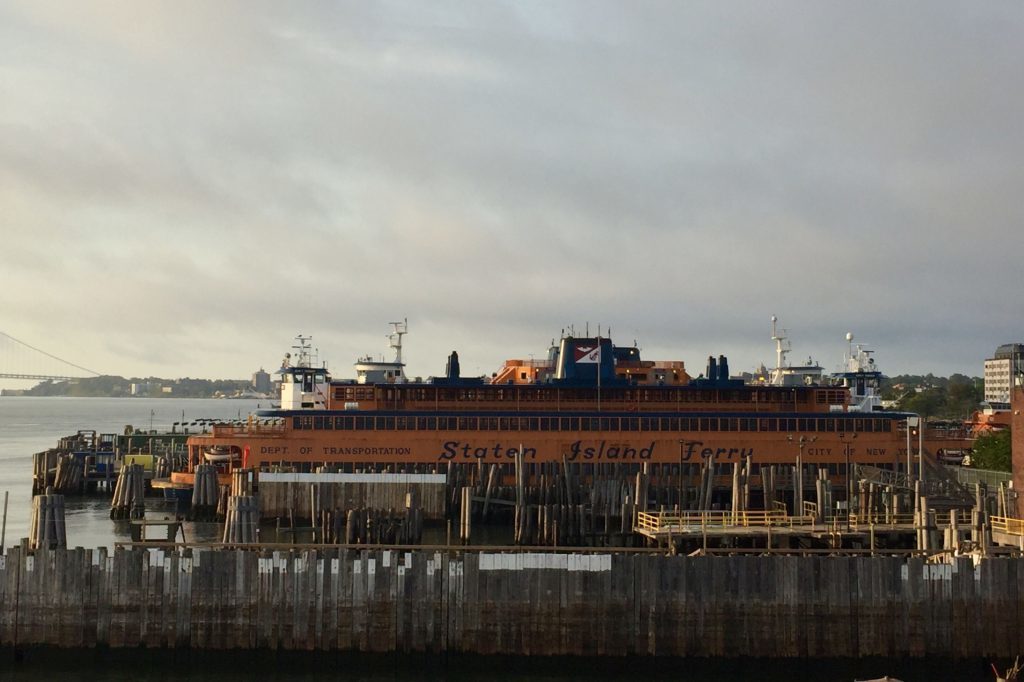 Sightsee from Staten Island Ferry
One of the first sights to greet immigrants arriving across the Atlantic, the Statue of Liberty is undoubtedly one of America's most iconic attractions. You'll need a ticket to cruise up close and visit Liberty Island, but it's also possible to freely marvel from afar.
Running 24 hours a day, the Staten Island passenger ferry trundles past the statue and onward to New York's least visited borough, allowing tourists to gaze from gangways as anxious newcomers might have done more than 100 years ago.
Time a journey at dawn to watch the sunrise; something no other sightseeing cruise company currently offers.
Pick up the ferry from Whitehall terminal. Visit www.siferry.com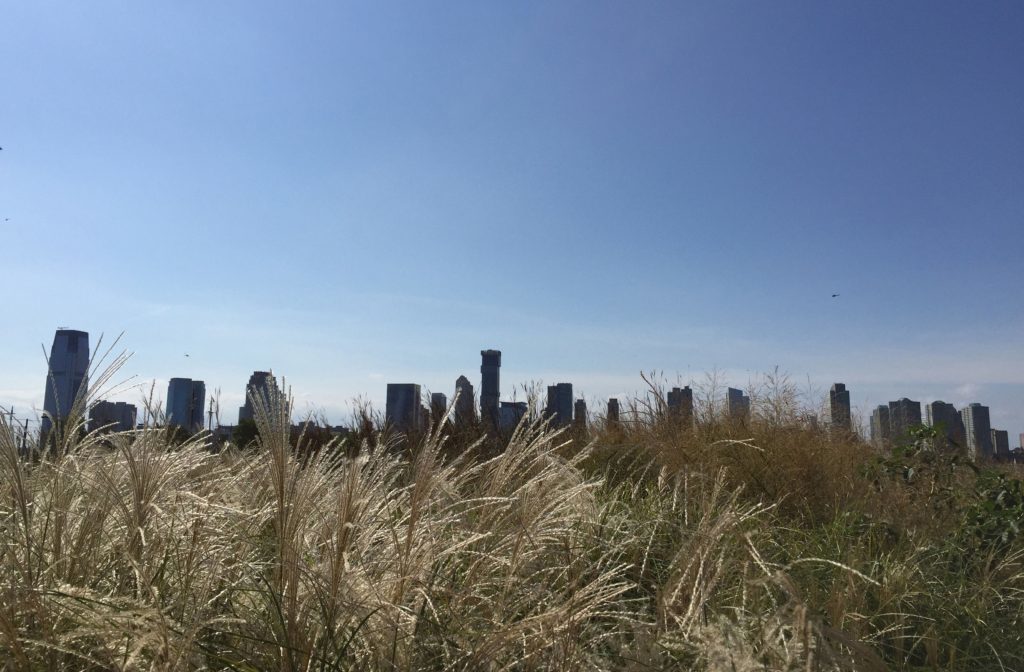 Kayak along the Hudson River
Dwarfed by the steel and concrete of ever-multiplying skyscrapers, it's easy to forget Manhattan is an island. Gain some perspective by getting out on the water and admiring the skyline from an aquatic angle.
Relying solely on donations and enthusiastic volunteers, Downtown Boathouse has been running free kayak sessions along the Hudson River for 20 years. Turn up to Pier 26, in front of the City Vineyard, sign a waiver, grab a lifejacket and jump in.
Spend 20 minutes soaking up views of Tribeca, New Jersey and even the Statue of Liberty. Sessions operate from mid-May to mid-October. Visit www.downtownboathouse.org
Walk the High Line
Space is at a premium in NYC, and even the air surrounding buildings is up for sale. Demonstrating great skills of resource, planners have turned to abandoned sites to feed a growing appetite for public areas.
One of the city's most interesting parks is the High Line, a 1930s freight train track converted into a promenade lined with wild flowers and art installations.
The full stretch runs from Gansevoort District to West 34th Street (between 10th and 12th Avenues), but the best section is the wide Interim Walkway, leading to the Hudson River. Come in the evening to watch the sunset over New Jersey.
Free 75-minute tours run until the end of October. Visit www.thehighline.org
Tour Theodore Roosevelt's Birthplace
Donald Trump has a hotel towering over Fifth Avenue, but only one president in American history can truly lay claim to hailing from New York.
Theodore Roosevelt was born and grew up in a brownstone townhouse on 28th East and 20th Street, which was demolished in 1916 and reconstructed several years later.
It now contains a museum with galleries and a bookstore, and has just reopened to the public following major renovation.
Learn about the life of the 26th president, whose unwillingness to shoot a black bear on a hunting trip led to a mass production of Teddy's bears.
Visit http://www.nps.gov
TRAVEL FACTS
:: Sarah Marshall was a guest of Norwegian (www.norwegian.com/uk) who offer flights from Gatwick to New York JFK from £149 one way in economy and £419 one way in Premium.
:: Rooms at the New York Renaissance Midtown (www.newyorkrenaissance.com) start from £127 per night in January 2017.
:: Visit www.nycgo.com for more information on the destination.