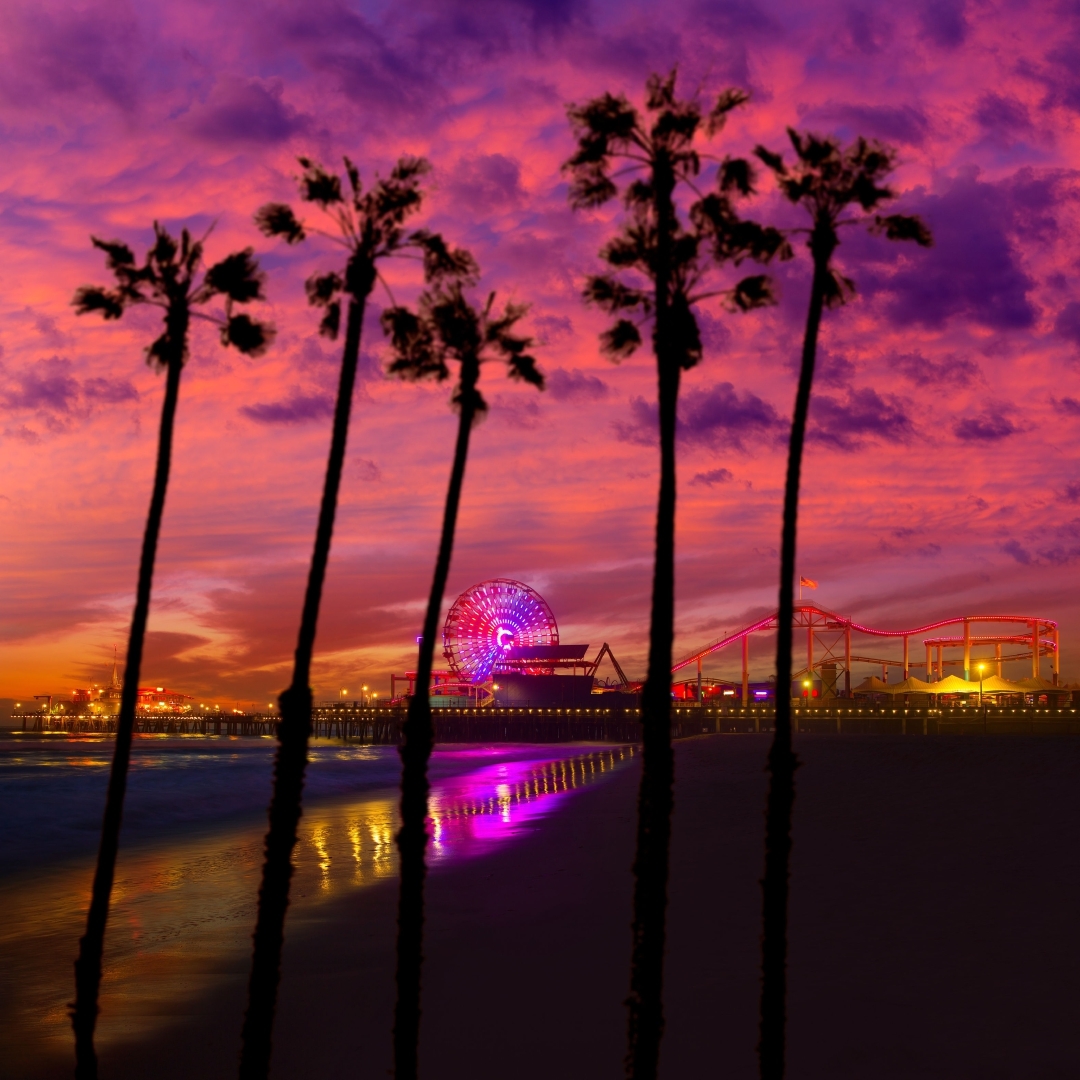 Airbnb are going way beyond just beds. Los Angeles regular Lisa Haynes sees the city in a whole new light with the company's pioneering Trips app
I'm not even hungry but I'm scrambling for the most photogenic doughnut from a hipster cardboard box like it's the last one on earth. I opt for a gooey chocolate ring. But I don't eat it; not even so much as a lick of the reflective glaze.
I'm snapping baked goods on a smartphone as part of a '#FoodPorn' masterclass in Santa Monica. It's one of hundreds of new experiences that heralds the beginning of Airbnb's new Trips-with-a-capital-T phase, but more of that later.
We find our host, 36-year-old Insta food stylist Stephanie Goldfinger, sitting cross-legged on colourful Aztec blankets on Santa Monica's picture-postcard beach promenade. Donning a mustard T-shirt, floppy hat, and LA-esque white smile, she's like a 2016 version of Farrah Fawcett.
"I'm a little cheesy but I'm a chef, so that's allowed," she says with a laugh, introducing herself.
Our snap-happy group sits surrounded by Sidecar doughnuts, Izze clementine bottles (striped paper straws mandatory), and a library of glossy foodie magazines for inspiration. We're shaded from the midday LA sun by rows of towering palm trees. So far, so Instagram-friendly.
Stephanie hands out tip sheets for budding foodie pornmakers headlined, 'Warning: 10 Things to Expect as a Budding Food Stylist' that also outline basic smartphone camera angles employed by super-bloggers. She tells us shots of stuffed sandwiches and tacos are the trickiest to do justice in photographs. My tummy rumbles.
"I'm going to show you how to make your plate pop," Stephanie says enthusiastically. "You'll come out of this looking at food a bit differently – maybe even changing what you order in a restaurant."
As a veggie Insta-chef with a penchant for comfort food, Stephanie's two-day Food Porn experience (£208 per person) also takes in fresh produce shopping at Santa Monica's Farmers Market, serving/styling lunch tables at her rooftop in Venice, and chatting about the hippest food hangouts on everyone's lips, like Gjelina and Gjusta. It's not just food styling but a whistle-stop gourmet tour of LA's westside districts through Stephanie's eyes.
And that's precisely what Airbnb is feeding to travel-seekers via the new Trips app with Experiences – expanding on the living-in-someone's-home-thing, so that you're stepping into a local's shoes and living out their passions alongside them. The app may be high-tech but it's all very people-powered.
"We think travel is about who you can become, not just where you go," said Airbnb co-founder Brian Chesky, announcing the news on November 17 at Airbnb Open, the company's annual conference in Downtown LA. "These aren't just guided tours, you actually participate."
For one day only (more if you really want to immerse yourself) you can be a kimono stylist in Tokyo, a stargazer in LA, or a truffle hunter in Florence. And the list of 500-plus bucket-list experiences goes on and on.
There are audible gasps when Chesky unveils a moving preview for 'Jack, The Prison Warder' – a Cape Town two-day experience run by Nelson Mandela's former prison guard and cook. As one of Airbnb's Social Impact Experiences, 100% of the £232pp goes to the Nelson Mandela Foundation.
Experiences last anything from three-hours, to multi-day 'immersions', and are currently available in 12 cities: LA, London, San Francisco, Miami, Detroit, Havana, Paris, Florence, Nairobi, Cape Town, Tokyo and Seoul – but a further 39 cities will launch in the next few months. Just a drop in the ocean when you consider the Airbnb juggernaut is now operating in 34,000 cities and more than 191 countries.
The Airbnb squad – Chesky, Joe Gebbia and Nate Blecharczyk – have some seriously starry backing in the form of A-listers Ashton Kutcher (an early investor in the company) and Gwyneth Paltrow (just 'a fan', apparently).
"When I got divorced, I started living in Airbnbs because I had nowhere to live," Kutcher jokes at the conference. "I stayed somewhere in Europe, arrived at the Airbnb in the middle of the night at 2am and the host had left me dinner and a glass of wine. It was exactly the magic and love that I needed in that moment."
Maybe Kutcher was the muse behind the app's new Hollywood-inspired design feature. Experiences are presented in the form of movie poster-style billings that make the host the 'star' and feature mini highlight trailers.
The movie poster is especially apt for Kevin Townsley, an Experiences host who runs 'TV Writers', one of the most authentic, old school LA trips on the Experiences list.
"I'm getting interest from hobbyists, enthusiasts and even people from LA who are already in the industry," Kevin explains.
"You get to experience a day in the life of a TV writer, morning, noon and night, based in three very different LA settings. I've already hosted someone who used it as a taster before they moved out here."
Wearing traditional kimono dress and obi, Mika Otani is another Experience Host who stands out at the Airbnb Open. She's practised the ancient art of Ikebana flower arrangement, or what she calls "living sculptures", for 30 years. Mika ticks me off when I ask her all about the flowers and not the plants, which are held in equal regard in Japanese culture.
Hosting 'Exquisite Ikebana' in her home-studio, Atelier Soka, in Tokyo, she continues the theme with attention to detail – wagashi confectionery in the shape of flowers and black tea served with dried petals in the cup.
On my last day in LA, I explore my super-hip Airbnb district, Silverlake. Before I know it, I'm googling Instagram-worthy brunch spots and stumble across Sawyer – all white marble tables, vaulted high ceilings and statement floral walls.
I eye up the bunch of bright chrysanthemums arranged just so on the table, watch the bartender shake up virgin cocktails, and observe the chef's attention to detail on my food garnish, realising the untapped potential for experience masterclasses everywhere you look on vacation.
I ponder the next 'Trip' on my app hit list. And then get back to Instagramming my eggs Florentine, carefully styled up with a side of sunglasses and a glossy magazine.
TRAVEL FACTS
:: Lisa Haynes stayed in Los Angeles courtesy of Airbnb (www.airbnb.co.uk). Download the updated Airbnb app for Trips, featuring 500-plus Experiences, currently available in 12 cities. Prices vary on Experience and exchange rates.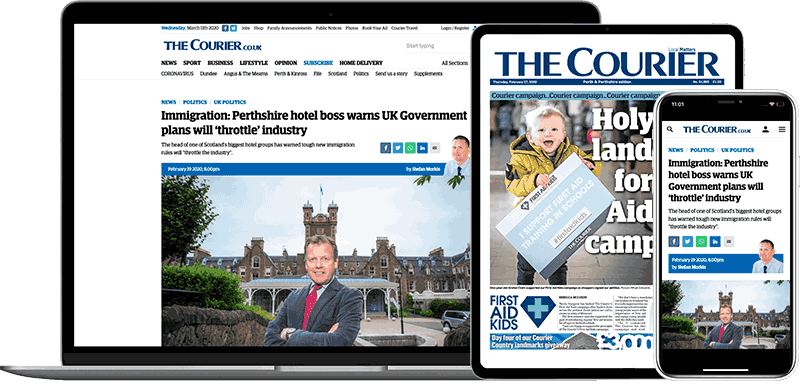 Help support quality local journalism … become a digital subscriber to The Courier
For as little as £5.99 a month you can access all of our content, including Premium articles.
Subscribe