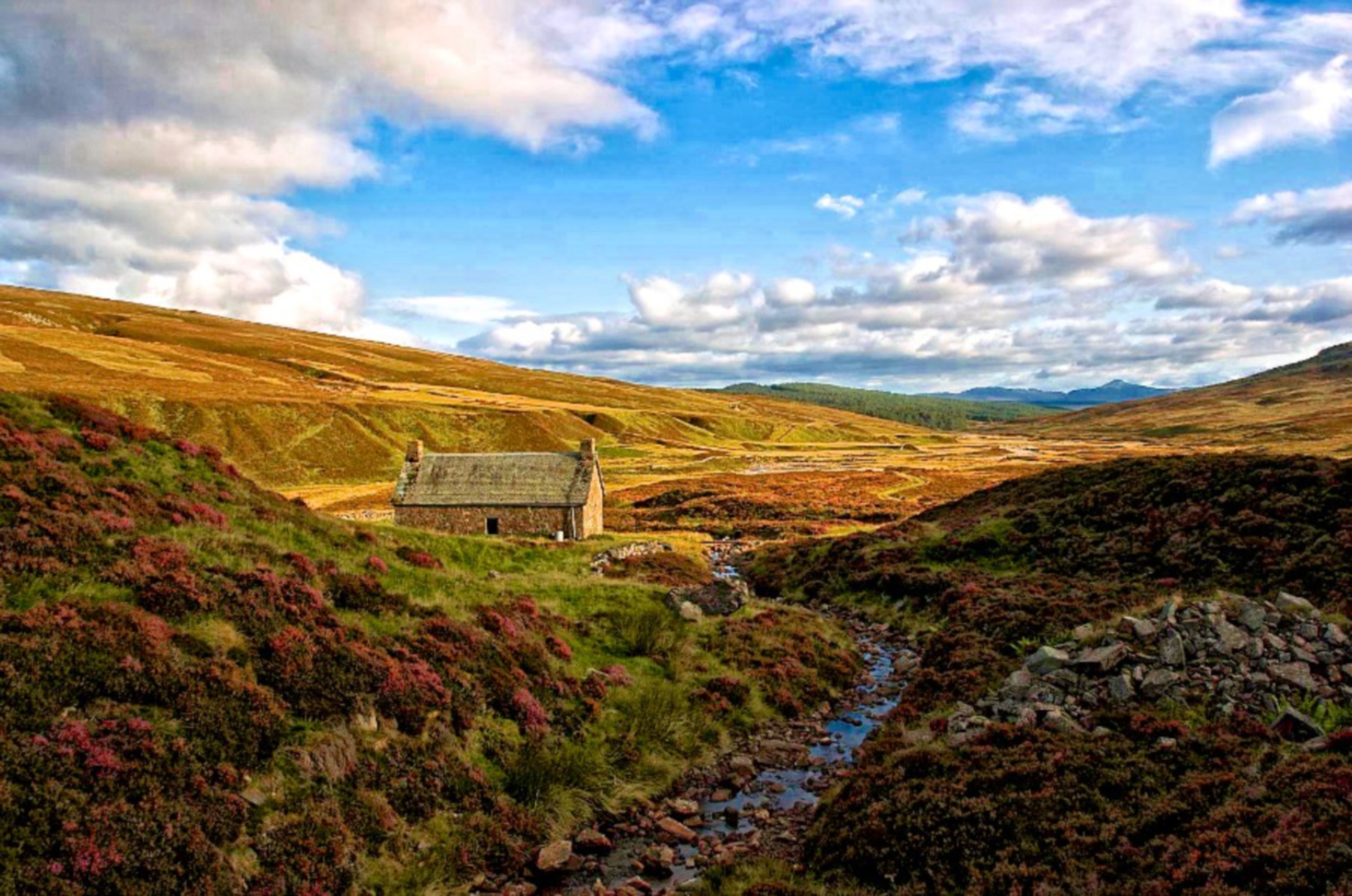 Fancy camping but want to stay cosy and dry? Gayle Ritchie checks out a woodland camping pod at Atholl Estates
Gazing up at the starry night sky from the comfort of a deck chair, I feel a deep sense of relaxation.
I'm staying in one of Blair Castle Caravan Park's new camping pods, which is set in a woodland area near the River Tilt.
It's the perfect winter retreat – a form of camping without the hardship.
There's electric lighting, heating and a comfy sofa bed, and of course, a good solid roof over your head.
But if you fancy sitting outside on the raised wooden decking, with a glass of wine in hand (as I do) then you certainly can.
The two pods have been so popular with those wanting to enjoy the camping experience that the park is building another five this year.
Inside, there's plenty of headroom and not much else. There's a hard floor, a dinky window and an LED light on the ceiling.
But there's something rather nice about this stripped back simplicity – and you pay a fraction of the price of fellow caravanners in holiday homes.
I quickly get into the spirit of things, munching on snacks I'd bought at the village shop, and of course, quaffing the wine.
Each pod is designed to sleep four but realistically, two adults and two kids would be the absolute max.
After a wonderful, peaceful night's sleep, I get up and walk down to the village for a late breakfast. I enjoy a tremendous bacon roll and coffee at the Blair Atholl Watermill and Tea Room and make a mental note to return again soon.
By midday, the sun had decided to show face and although chilly, I go for a walk.
The possibilities for walking round this stunning neck of the woods are endless but I opt for a 10 mile circuit round Glen Tilt.
This walk heads up one side of the glen, boasting great views of the surrounding hills, and returns down the other.
The route is waymarked and follows clear paths, tracks and minor roads and I stop for a picnic at the head of the glen, drinking in the fabulous vistas.
Another option is to stroll the 10.5 mile Glen Banvie and Glen Bruar circuit. It's long but easy, heading through a mixture of woodland, forestry and open moorland. It also gives an opportunity to see the Falls of Bruar.
If you don't want to walk, or stray far from the campsite, then Atholl Estates has loads on offer, from Segway trips to horse trekking.
A great way to get off the beaten track and explore the breathtaking scenery is to do a Land Rover safari with retired head gamekeeper Sandy Reid.
Sandy has more than 50 years of experience of working on the estate and will guide you across woodlands, moorlands, open countryside and high up into the hills.
Taking in some of Scotland's most breathtaking and unspoilt surroundings, you'll have plenty of opportunities to spot red deer, birds of prey, grouse, mountain hares, salmon and red squirrels, while hearing stories about life on the estate.
Blair Caravan holiday park centres around nine acres of green open space, a play area and putting green – perfect for family games and a safe place for children to play.
All guests receive discounted entry to Blair Castle and Gardens which are definitely worth a visit.
Golfers can take on the nine-hole course in Blair Atholl, while shoppers will be in heaven at House of Bruar.
It's less than four miles up the road, on the A9, and boasts everything from country clothing to homeware, accessories, food and artwork.
There are loads of places to eat in Blair Atholl and I enjoy dinner in the Atholl Arms Hotel's bistro.
I spoil myself with a starter of Cullen Skink and finish up with The Atholl Highlander Platter, which includes everything from black pudding fritter to haggis, neeps and tatties, to Arbroath Smokie fish cake and skirlie. Boy, am I stuffed!
Back at my pod, I enjoy a second night of stargazing before settling down into my sleeping bag.
The following morning, after a stroll round the estate, I'm sad to leave but soften the blow by stopping in at the Red Brolly Inn at Ballinluig for a hearty all day breakfast.
So much for the 2017 diet!
In essence, the pods on Atholl Estates are a great alternative to a tent when the weather is grim and of course, much cheaper than a caravan or B&B.
Blair Atholl is just over an hour's drive from Dundee yet it's definitely got that holiday feel about it – and it's undeniably scenic. I highly recommend a trip there.
info
Camping pods guests should bring their own bedding/additional sleeping bags and camping supplies. Additional guests should camp on the carpeted floor of the pod and it's a good idea to bring an inflatable mattress, if required. The pods are floored with a durable, washable carpet.
Each pod has its own concrete slab/area for guests to place their own disposable BBQ. The pods, and their natural surroundings, are a two minute stroll from the pod parking bay. Access closer to the pods can be arranged for loading/unloading purposes.
Prices start at £45 per night although prices rise during the Blair Horse Trials in August. There's a 10% discount on stays of three nights or more (excluding during the Horse Trials). www.blaircastlecaravanpark.co.uk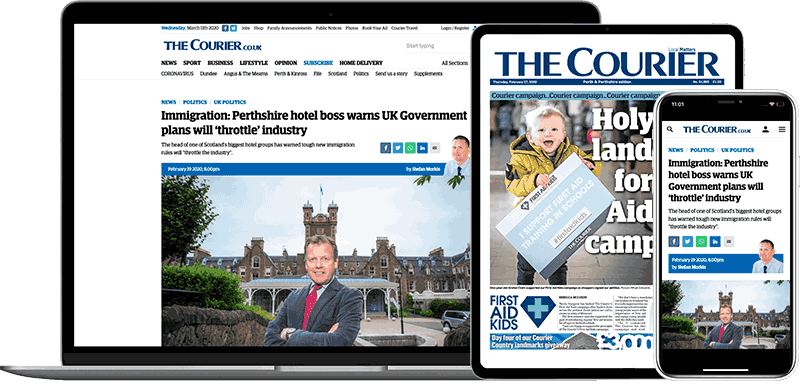 Help support quality local journalism … become a digital subscriber to The Courier
For as little as £5.99 a month you can access all of our content, including Premium articles.
Subscribe