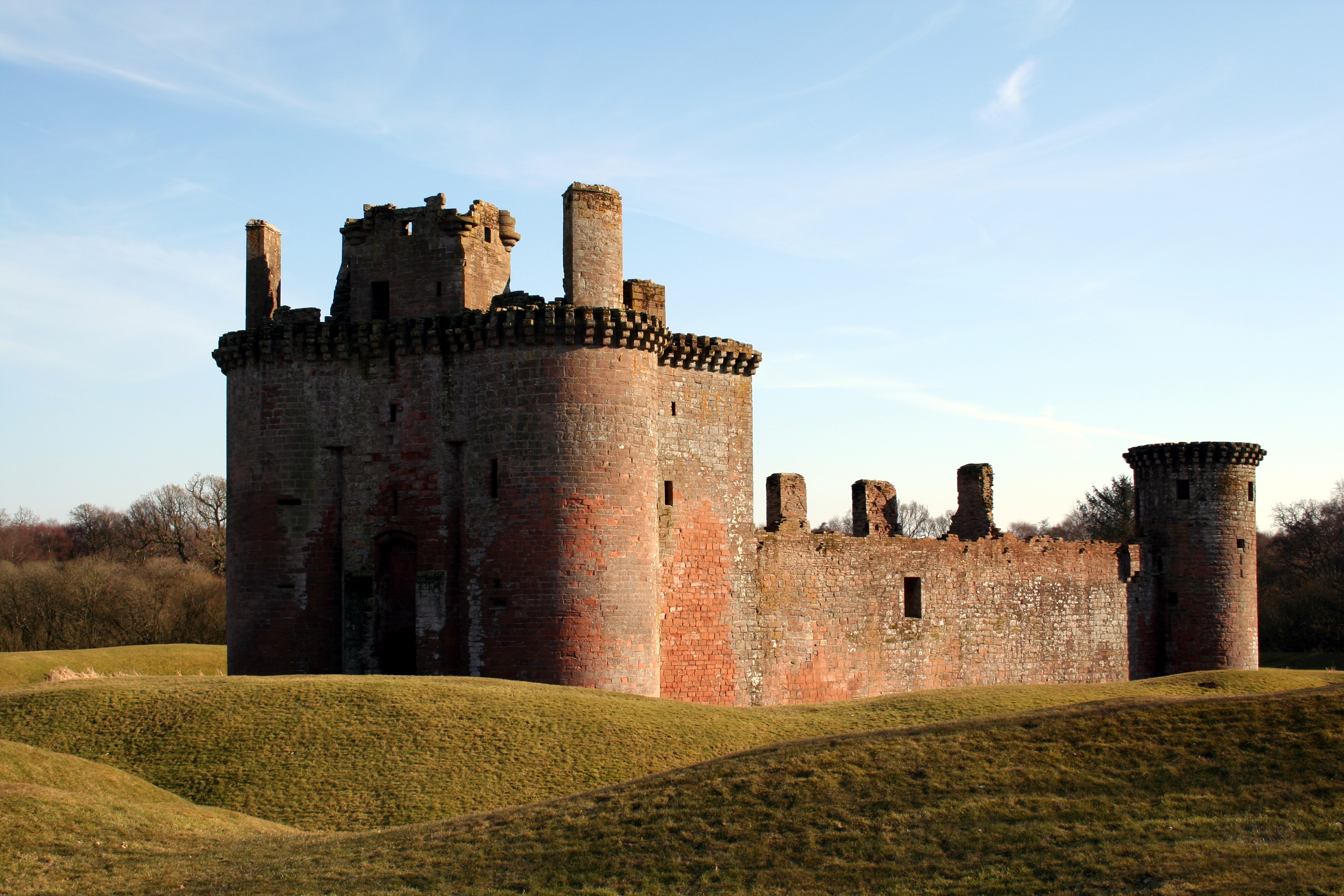 To many people Dumfries and Galloway is just that region that you bullet past on the motorway on a dash between Scotland and England. I've been guilty of that too. If you stop off, though, and make some time Scotland's southernmost region is a real charmer alive with epic ruined abbeys, superb local produce, sweeping sandy beaches, gorgeous scenery and some great places to stay.
Don't just take my word for it. Robert the Bruce was a big fan as he scored his first major victory over English forces in the region. You can visit the site at Glen Trool where 'Bruce's Boulder' marks the spot. The region's rugged hills, craggy coastline and swathes of wilderness may be easy on the eye today, but they made ideal territory for his guerrilla warfare.
Robert Burns was charmed too, buying a farm here at Ellisland, which you can still visit, and living in Dumfries for his last years before his tragic early death at 37. We've just been back down to Dumfries and Galloway and my wee girls loved visiting the Burns House, where he lived, which is now open as a free museum. They also loved the tasty lunch we enjoyed at Hullabaloo in the riverside Robert Burns Centre after checking out the Burns exhibits here too.
Our base was just north of Dumfries at Trigony House Hotel and Garden Spa (www.trigonyhotel.co.uk). This family run country hotel was very welcoming to the kids and was seriously pet friendly too with pooches enjoying their own dedicated shower facilities – handy after a walk on the network of little lanes that stretch off all around. I loved waking here to the sound of birdsong and the top notch local food created by chef proprietor Adam Moore. We feasted on the likes of Solway Firth crab, Galloway smoked salmon and local lamb. The girls enjoyed running around the big garden, while mummy enjoyed a treatment in their new Trigony Garden Spa.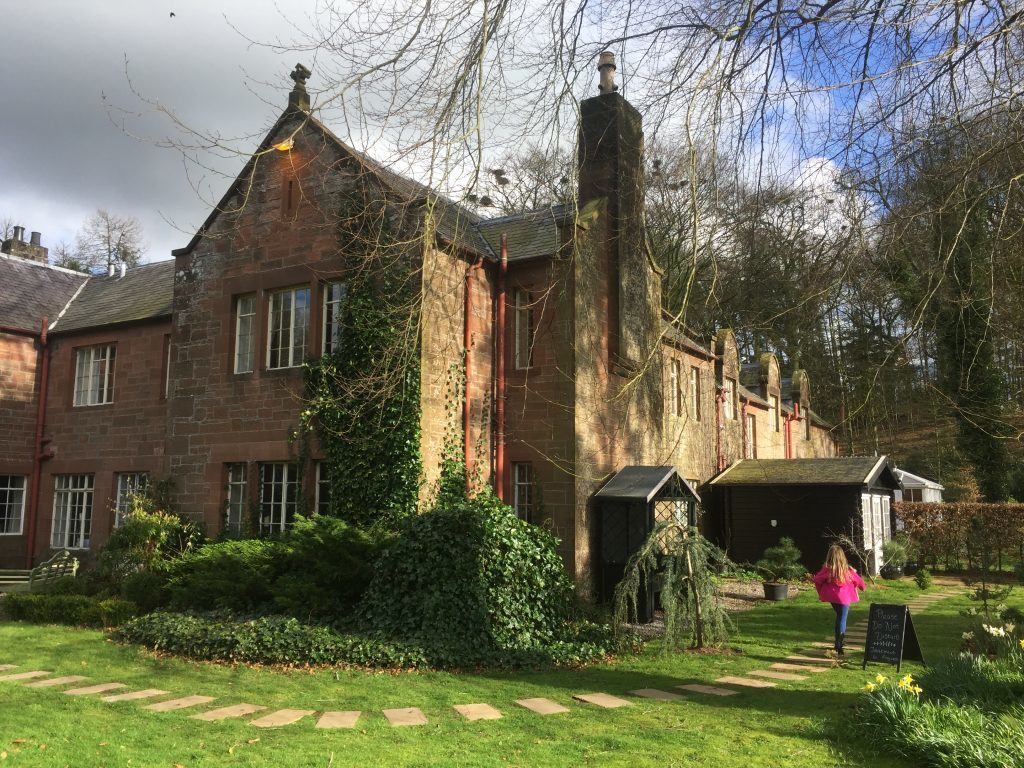 Handily Trigony lies within striking distance of visiting one of my favourite abbeys in Scotland and one of my favourite castles. In truth nothing is really hard to get to in Dumfries and getting around is a joy as the sea is never far away, as are the rolling hills of the Southern Uplands.
First up was Caerlaverock Castle. This striking fortification looks every bit the classic castle with its sturdy walls and moat, which is still filled with water. Look closer and its uniqueness really strikes – it only has three sides! I reckon this is the only castle with that distinction on the island of Britain. This elegant ruin is great for delving around, with a wee adventure park for kids and an audiovisual exhibition area complete with period costumes for kids and big kids alike to dress up in. A wee tip – make sure to follow the wooden boardwalk behind the castle. It snakes off through the trees and leads to the foundations of the original castle.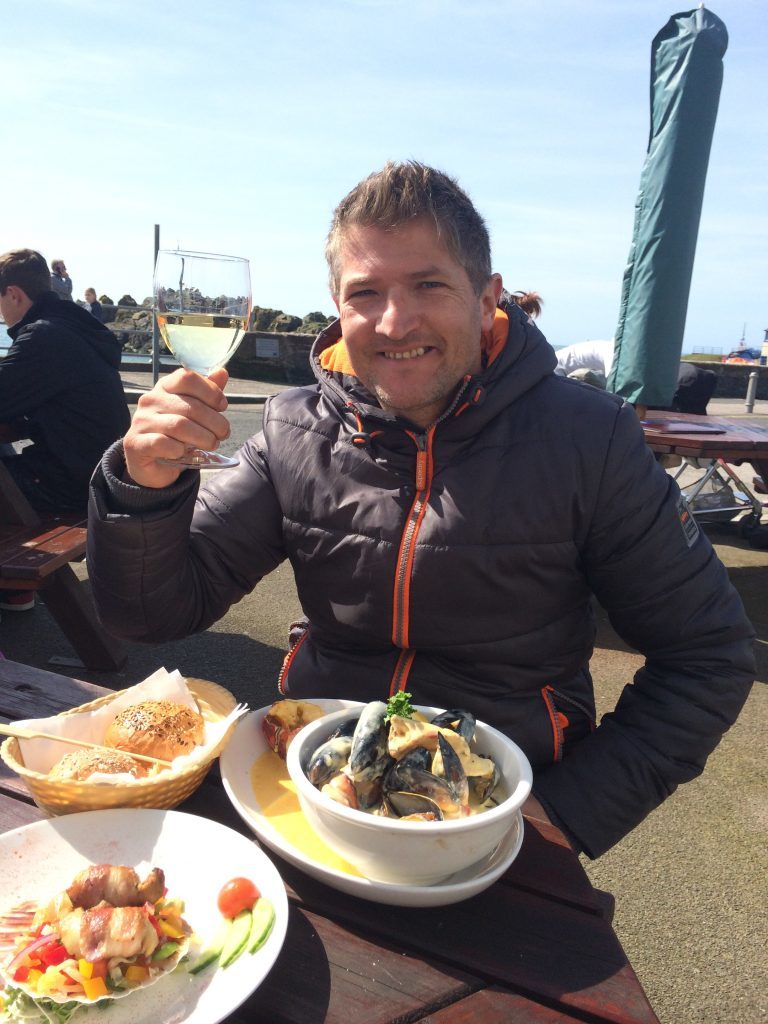 Dumfries and Galloway is lucky enough to sport a trio of glorious Historic Scotland abbeys. I've a lot of time for sleepy Glenluce and grand Dundrennan, but it is Sweetheart Abbey that really captures my affections. The story behind this most romantic of abbey ruins is that local luminary Lady Devorgilla was so devastated by the death of her husband that she had his heart embalmed and wore it around her neck. She carried it there until her own death, over three decades later! Today they lie re-united in the grounds of the abbey.
After a day spent wrapped in history around Dumfries and the literary connections of Dumfries itself we decided to be active on the second day of our southern break. Under big blue skies we pushed west along the Solway Firth to the Laggan Outdoor Activity Centre. This Visit Scotland Thistle Awards winner always impresses me, as they never rest on their hardwon laurels. They had extended their excellent Basecamp café since I was last in. Its epic views out to the Lake District and the Isle of Man remain unchanged. They are also in the process of adding a wedding venue.
We were not here to get married, but to enjoy some active family fun. First up was teaching my nine and six year old girls how to shoot arrows. What I really appreciated was, after learning the basics on a target range, they took us for a walk in the forest where they got to fire out arrows out in the 'wilds'. Next up was grass sledging – no, I didn't know you do could that either! That really got the girls going, but it was nothing compared to the main event, flying down 820m at speeds of up to 50mph on Scotland's longest zip wire. My girls loved the speed, while I appreciated a bird's eye views of the Solway Firth and the distant hulk of the Lake District.
Dumfries and Galloway for me is one of the most relaxed corners of Scotland so to slow things back down a little we headed for the nearby Mossyard Bay beach The Solway Firth is dappled with a rich necklace of sandy beaches and I've never been on one that is dirty or overcrowded. After a wee paddle we spent a couple of hours at Mossyard Farm Pottery, which is tucked just behind the beach, where the girls fashioned some unique souvenirs.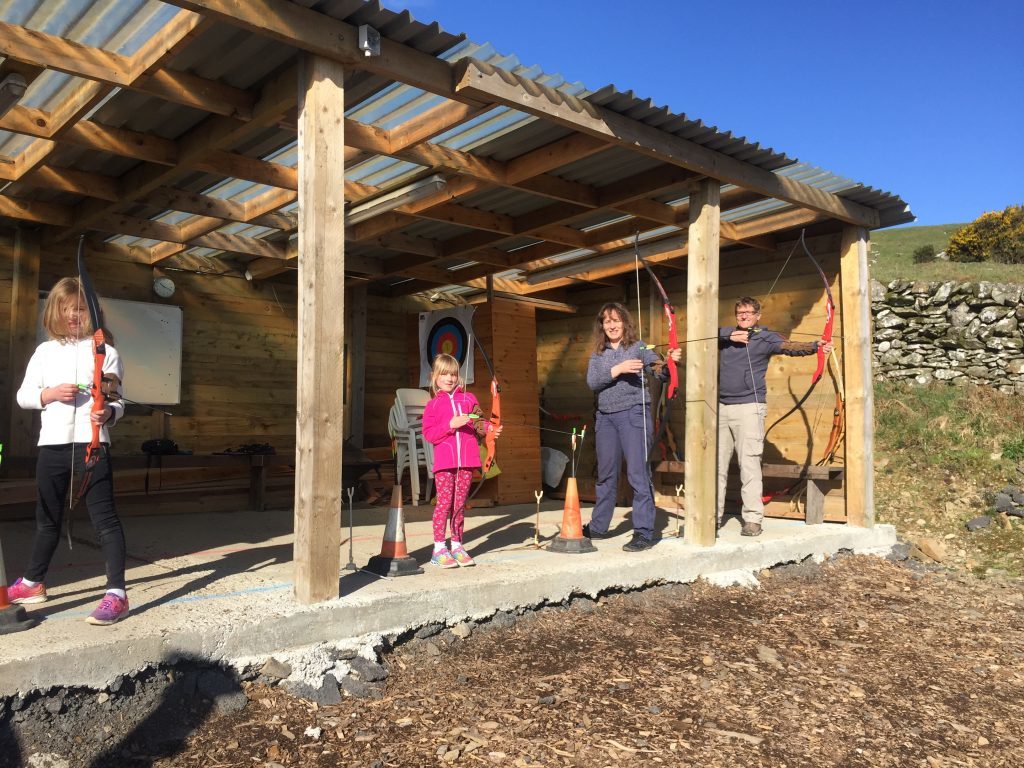 Our last night was spent out on the Rhins of Galloway at a dramatic award-winning luxury self-catering escape, Dundream (www.dundream.com). It sported more epic views out towards the sea and Ailsa Craig. It was the ideal base for exploring the legendary Rhins of Galloway. The first time I discovered this seriously underrated part of Scotland was embarking on the Southern Upland Way, an epic 212 mile coast to coast long distance walk that starts right here at Portpatrick before sweeping across the country to the North Sea at Cocksburnpath.
This time we just relaxed on the beach at Portpatrick. This trim little seaside hideaway was once a busy port alive with regular maritime traffic to Ireland. Today tourism is the main industry, though even that is quite low key. They also boast great seafood in this part of the world. We love The Crown. This friendly waterfront pub dishes up boat fresh seafood with their heaving platter alive with prawns, scallops and lobster. All for a fraction of what you would pay in Edinburgh or Glasgow.
All too soon it was time to gun our car back home. Our last stop came passing through the Galloway Forest Park, the largest of its kind in the UK. The UK's first Dark Skies Park was also opened within the park and it really is a brilliant place for stargazing with little light pollution. It was a special experience stopping the car in the middle of nowhere, settling down near to a couple of stags and then watching the girls' faces as the heavens opened up right in front of their wee eyes. It is rewarding experiences like these in Dumfries and Galloway that are well worth turning off that motorway for.
Further Information
The Lonely Planet Scotland guide has a strong section on Dumfries and Galloway.
Comprehensive tourist information is available at www.visitscotland.com/destinations-maps/dumfries-galloway.
Hotel of the Fortnight – Orocco Pier – I'd like a share a wee cracker with you in my hometown of South Queensferry. Stylish Orocco Pier single-handedly transformed the local dining and accommodation scene when it opened back in 2003. Make sure to book a room with a serious view looking out over the Forth Bridge, the Forth Road Bridge and the Queensferry Crossing, the new arrival that will be open later this year. Bedrooms are not massive, but they are quite chic with designer toiletries and nice bed linen too. Breakfasts are hearty and come with great views from their restaurant downstairs. Next door the same people also own Antico, which is handy for a relaxed lunch, and yes it has great views of the bridges too! Doubles from £89, www.oroccopier.co.uk.
Travel Tip – Ferry Good
Once upon a time ferry fares on CalMac (or Caledonian MacBrayne) weren't the cheapest. That has all changed in recent years as the Road Equivalent Tariff (RET) has been phased in by the Scottish Government. The aim was to make getting out to the Hebrides and Firth of Clyde isles affordable for both islanders and visitors alike. It has really made a difference, which I've noticed when booking our annual family trip over to Arran. This now comes in from £52.80 return for a large family car and four passengers, which I think is cracking value for a nigh hour long trip to a very special island. You can make the use of RET fares all over the CalMac network. Look out too for the range of passes CalMac offer, which really come into their own if you are making multiple journeys or island hopping. I write blogs for CalMac every month if you want some ideas on places to head – www.robinmckelvie.com/calmac-blogs.