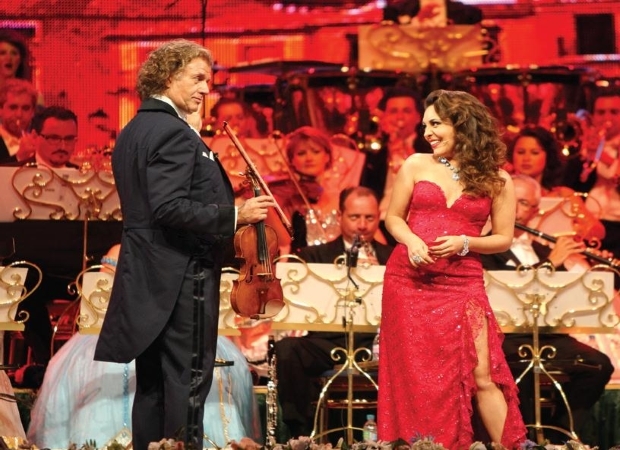 This December, the Waltz King, Andre Rieu, will return to Glasgow with his Orchestra, Choir and Soloists.
For each of the past few years, just before Christmas, the world-class performer has amazed Scottish audiences with his live shows at the Hydro Arena – and this year promises more of the same.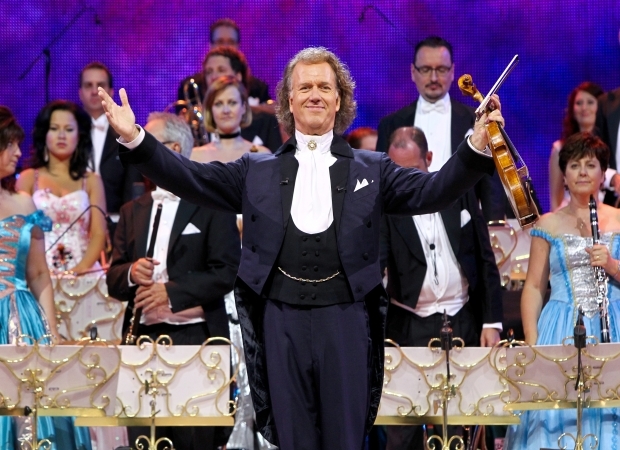 Acknowledged as one of the world's greatest living musical legends, Dutch-born Andre Rieu was classically trained and is now an accomplished violinist, an excellent conductor and a truly great showman.
Plenty of the Courier readers will be travelling to see Andre perform this summer in his home town of Maastricht. Over the last few years The Courier Travel have also offered trips to witness the superstar perform live in other beautiful cities, such as Dublin, Vienna and Prague.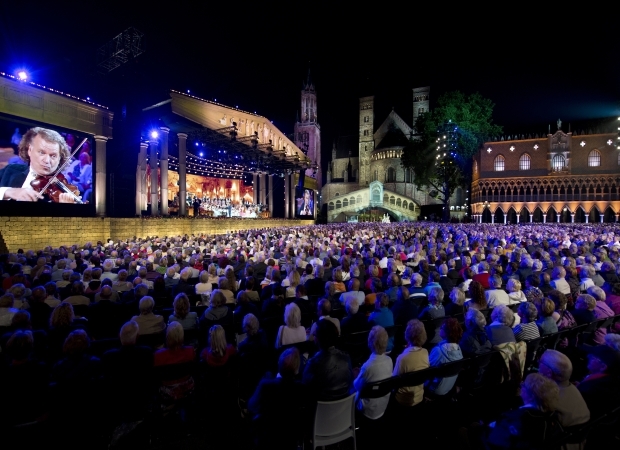 With his orchestra, choir and soloists, he brings a delightful and innovative approach to his concerts, recreating the atmosphere of 19th-century Viennesse Dance Halls. Rapt audiences sway with the music, hum along with even dance in the aisles – it all happens!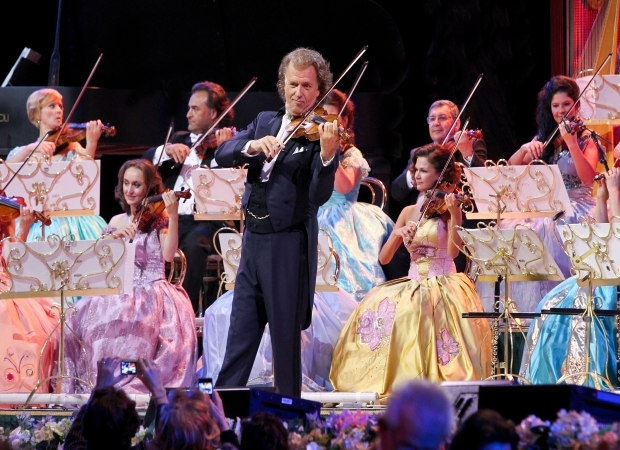 During the concert you will hear music from across the star's repotiore, including his latest album release, 'Falling in Love'. It will be a wonderful, not-to-be-missed experience!
The Courier Travel have a travel, ticket and hotel package available for the Live Andre Rieu performance in Glasgow – with coach transfers available from Dundee, Perth & Dunfermlime.
For more information or if you are interested in making a booking, please click here or call 01224 338006 to receive a free brochure.