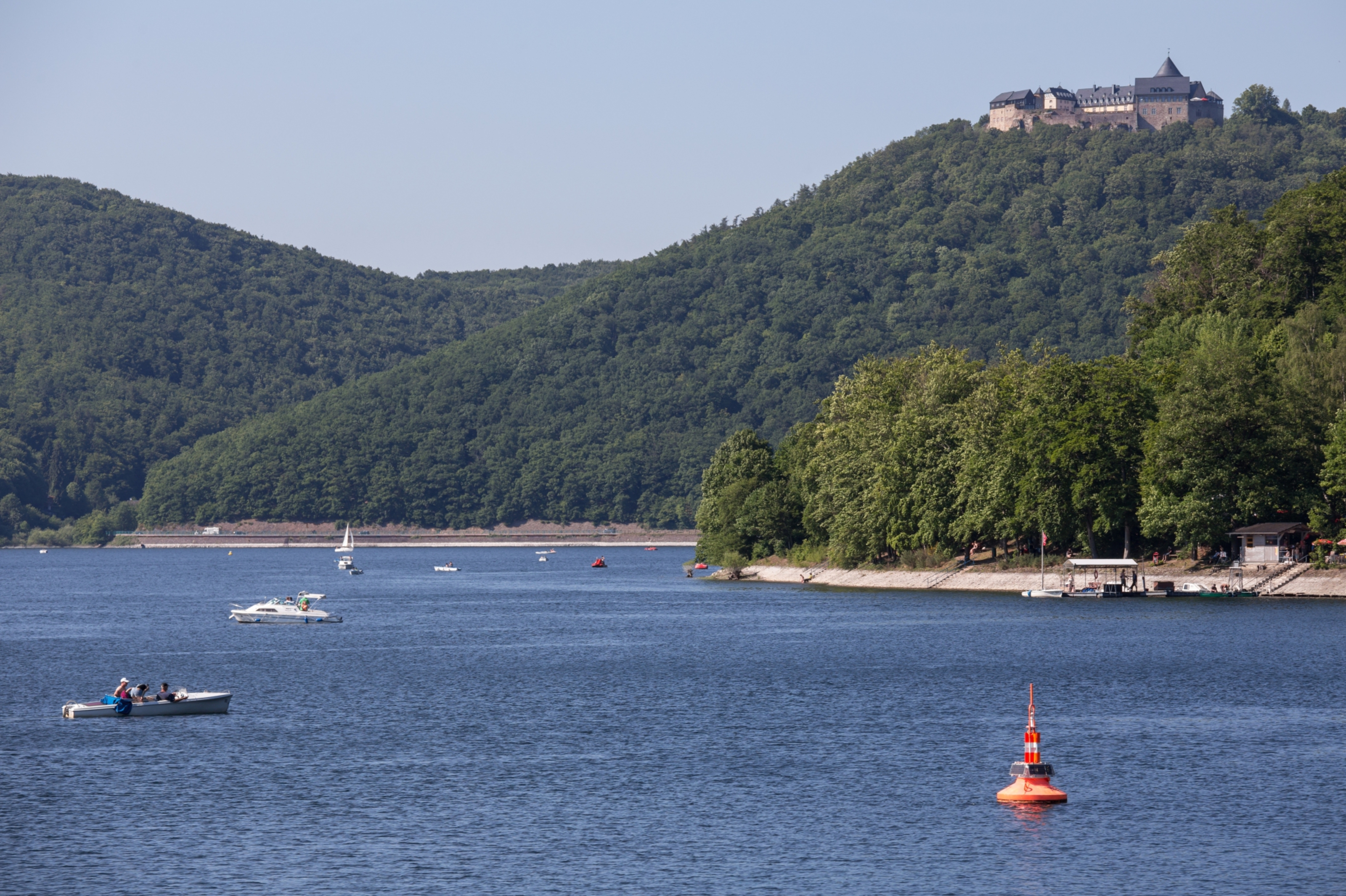 Giant beech trees, gnarled oaks, brightly coloured woodpeckers, medieval castles and wild streams. Gayle Ritchie visits two regions of Germany and loses herself in the wilderness.
Woods, water, wilderness. It's a phrase which flows beautifully and as someone who loves nature, it conjures up everything I want from a holiday.
That's why I'm in heaven when I visit two regions of Germany boasting beech forests, glassy lakes, rushing rivers and wildlife galore.
North Hesse and North Rhine Westphalia are both easily reached from Frankfurt, which is a short flight (just shy of two hours) from Edinburgh.
I arrive late morning and get a bus to Waldeck, a small town in northwestern Hesse with a fairytale castle and overlooking stunning Lake Edersee.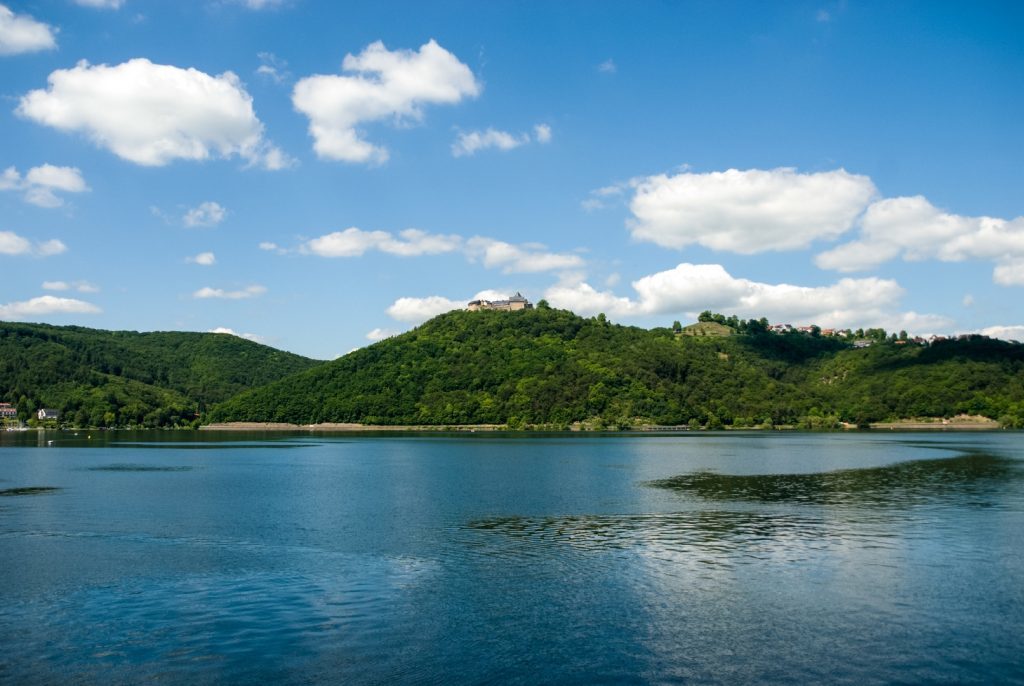 The afternoon is spent enjoying a boat trip on the gorgeous blue lake and taking a deep breath before stepping into a 50-year-old cable car high above the water and enjoying a scenic ride through the tree tops.
The cars take two people and creak a lot but I make it in one piece to the other side of the valley.
Well worth it, but perhaps not a jaunt for those with a fear of heights.
I'm staying at luxury Ringhotel Roggenland in Waldeck, and after a swim in the hotel pool, I enjoy dinner there too, and boy, what a sumptuous feast that is! The focus is on white asparagus, as it's in season.
The next morning, after a lavish breakfast, I head to the Kellerwald-Edersee Park for my first proper nature fix.
Here, rocky slopes with exposed slate, humid canyons and springs, and gnarled trunks of beech trees form bizarre forests.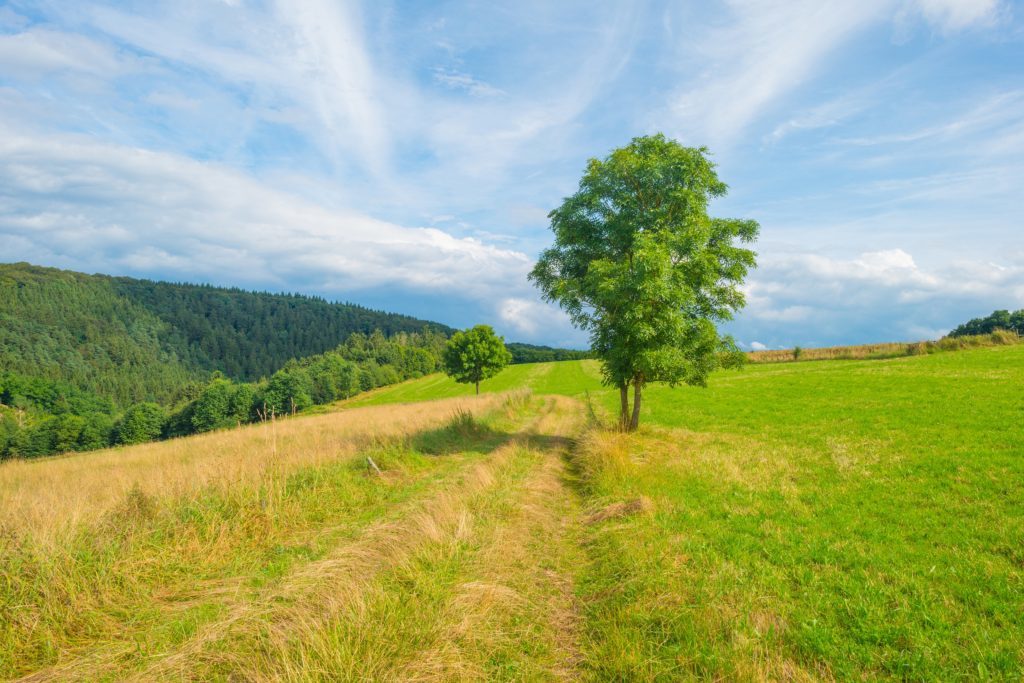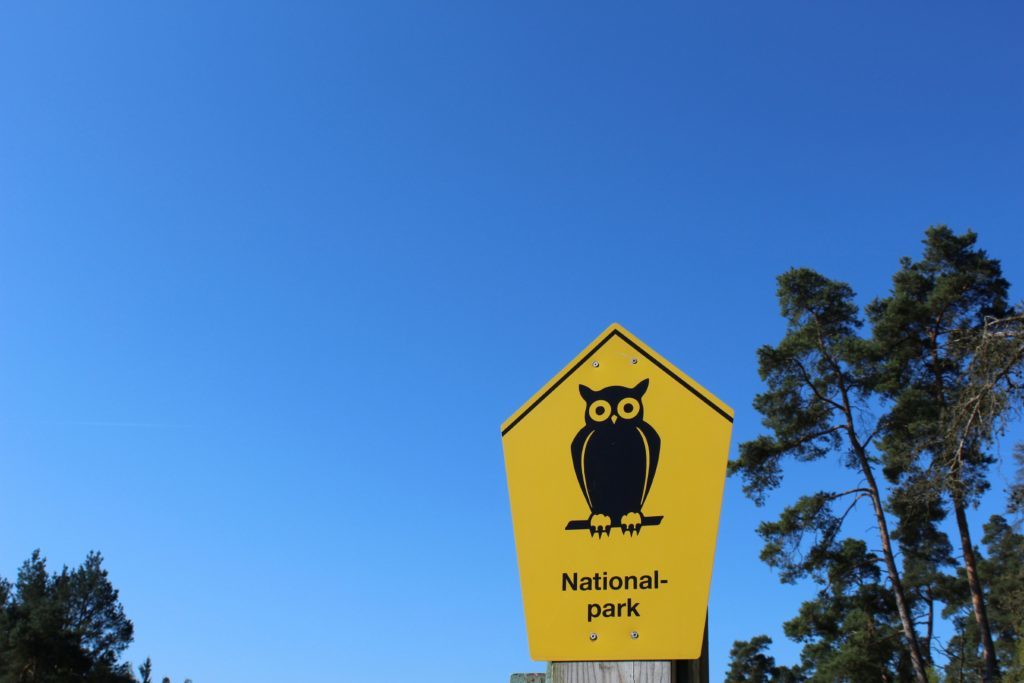 More than 50 hills in the park – designated a UNESCO World Natural Heritage Ancient German Beech Forest – are covered in beech under which no other tree species can survive.
You can walk for miles in this sea of luminescent green and I'm glad when I stumble on Bathildishuette – a former hunting cottage – and sit down for a picnic.
It's like something out of a Grimm fairytale, all knobbly wooden cladding and rustic charm.
The legs are a tad weary by this stage, so I hop onto a horse-drawn wagon (pre-booked) and head back to base.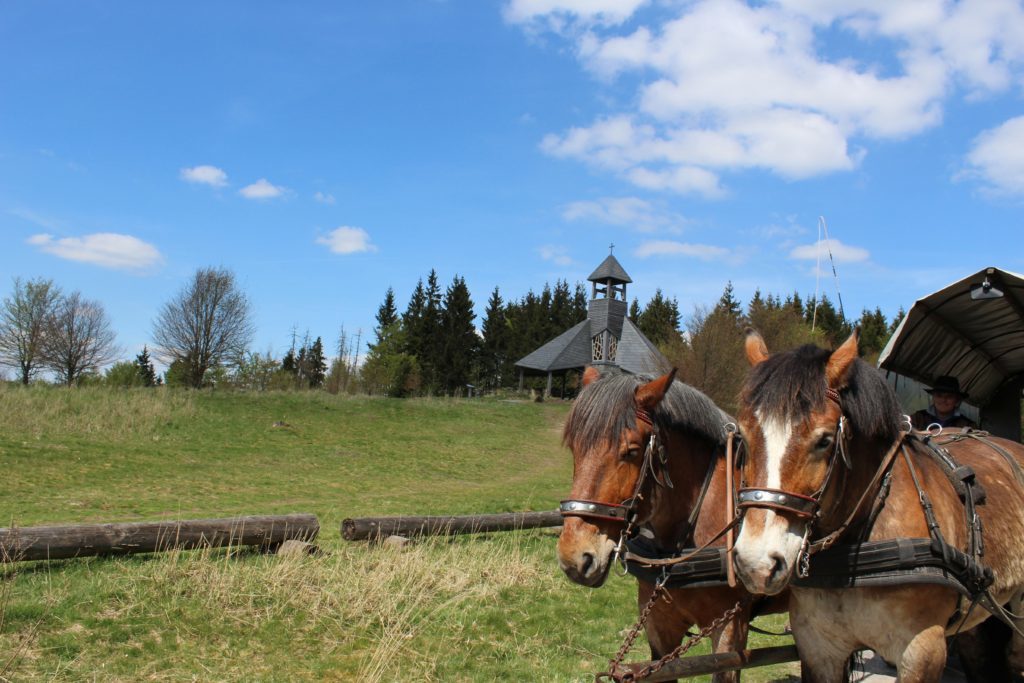 Dinner involves a short, steep walk up to Castle Waldeck and inside, the small, exquisite Restaurant Alte Turmuhr conjures up amazing dishes using a combination of exotic ingredients and regional products.
The following morning I take a bus to Wild Animal Park Edersee where wolves, lynx, European bison and wild horsse live in spacious enclosures.
The raptor flight shows gather huge crowds as golden eagle, Eurasian griffon, and other birds of prey – falcons, hawks, kestrels, vultures, and owls – swoop down over spectators' heads.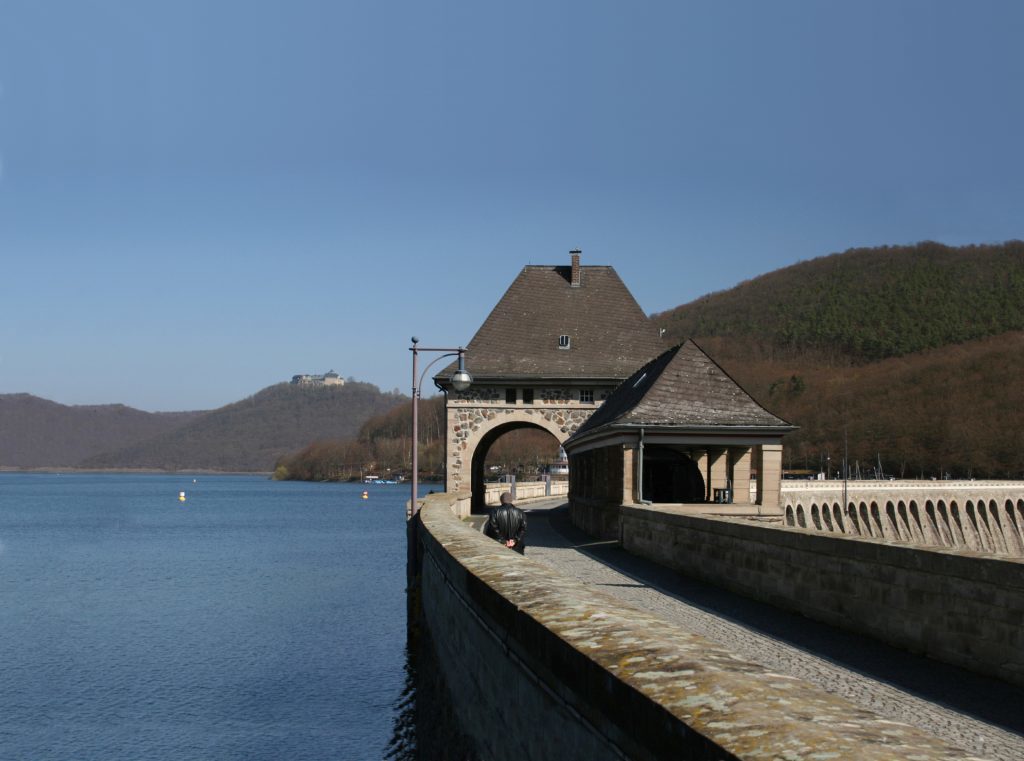 In the afternoon, I head to Eifel National Park, passing dazzling yellow fields of rapeseed along the way.
The park's motto is "woods, water, wilderness" and it's easy to see why.
Here, giant beeches, gnarled oaks, bizarre rock formations, wild streams and expanses of open grassland await, and it's far from overrun with tourists.
The park, an area of 11, 000 hectares, houses more than 1,600 endangered animals – including wild cats and black storks – and plant species, and it's certified as the first Dark Sky Park in Germany.
I'm lucky enough to meet top astronomer Harald Bardenhagen who treats me to a lecture on light pollution.
According to Harald, there's no completely dark sky in Europe these days. Light from cities, reflected by clouds, interferes with the life of nocturnal animals and plants, and with the circadian rhythms of human beings. Oh, and the lit-up sky prevents us from seeing stars.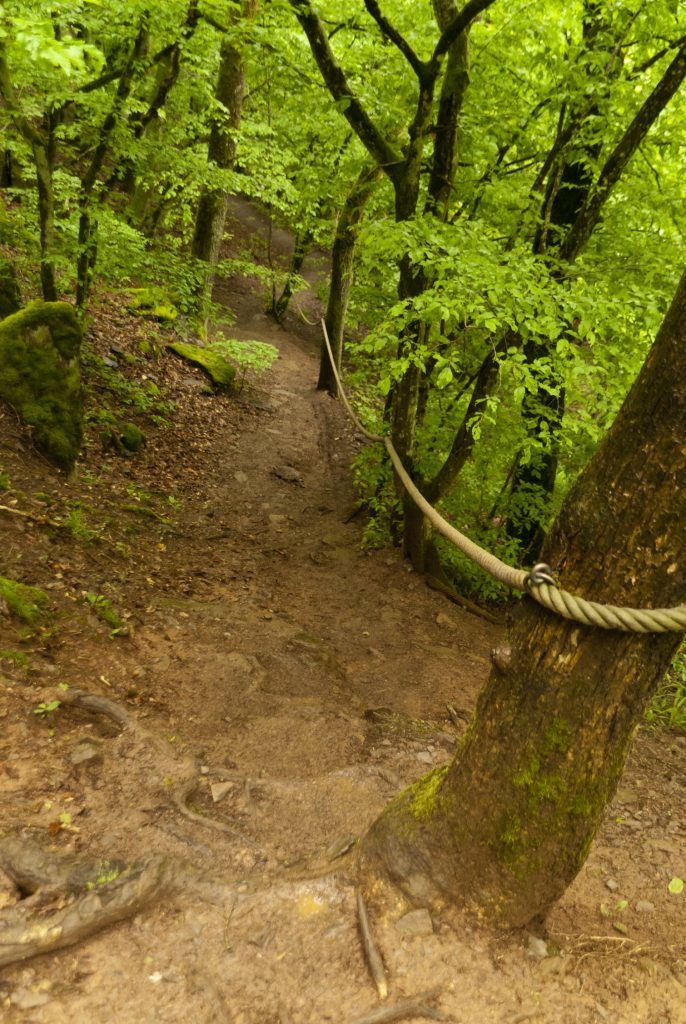 After dinner at Restaurant im Schloss Schleiden, Harald is keen to show me an area of the Eifel park which enjoys almost complete darkness.
We join a group of star-gazers and stare out into the night sky through huge telescopes – it's truly awe-inspiring.
My bed for the night is at the functional Tagungshotel Eifelkern which is undergoing a refurb during my trip.
In the morning, I get a bus to National Park-Tor Gemünd, hire an electric bike and ride along the river Urft to lake Urftsee.
With the wind in my hair and increasingly stunning sights opening up before me, this has to be one of the highlights of the trip.

Stopping at a bird-watching station, I get a first-class view of the grim, grey and imposing Ordensburg Vogelsang complex, built between 1934 and 1936 as a hub to groom and educate future Nazi party leaders.
When the Second World War arrived, the area was used as a military training ground.
In 2006, 60 years since the area had remained out of bounds to the German public, the region was opened as a national park.
Today the complex occupies 100 hectares within the Eifel National Park and plans are afoot to transform it into an exhibition, cultural, and educational centre as well as conference place.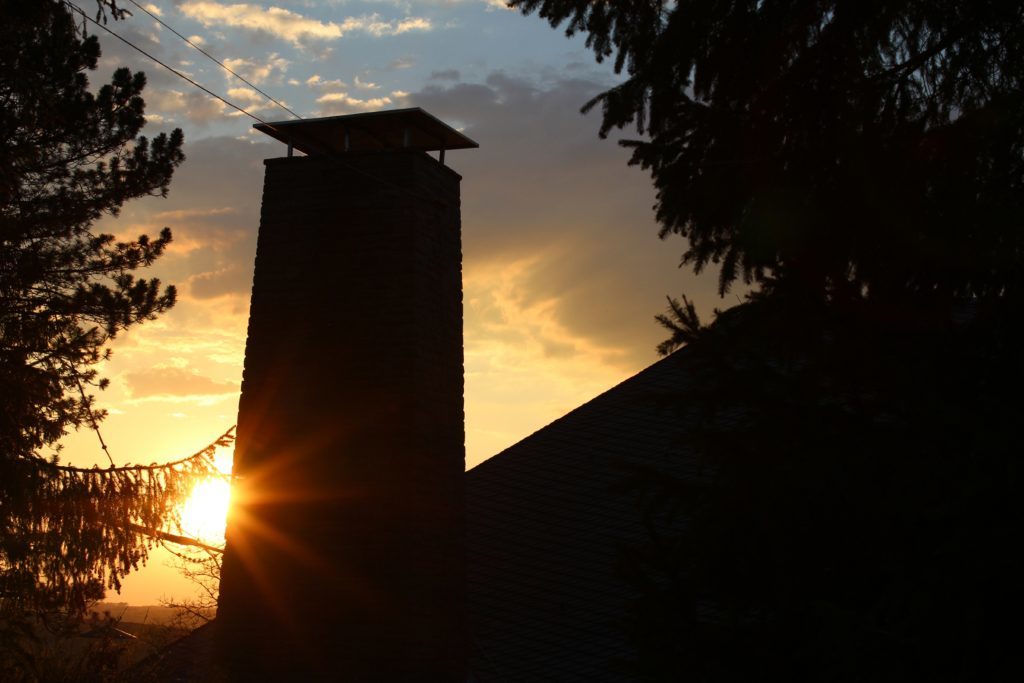 After lunch at a busy cafe at the head of the lake, near the 59m high concrete dam, it's time for a hike through what the German tourist board is billing as a "barrier-free" nature experience in the Wild Kermeter region.
Here, a network of trails winds through the forest, with panoramic vistas of lakes and mountains.
Designed to be accessible for the "differently abled", many trails are wheelchair-friendly while some paths have paved tactile strips, braille signposts and audio guides in multiple languages.
It seems that woods, water and wilderness can be enjoyed by everyone in these spectacular areas of Germany and I'm reluctant to say "auf wiedershehen". Until next time!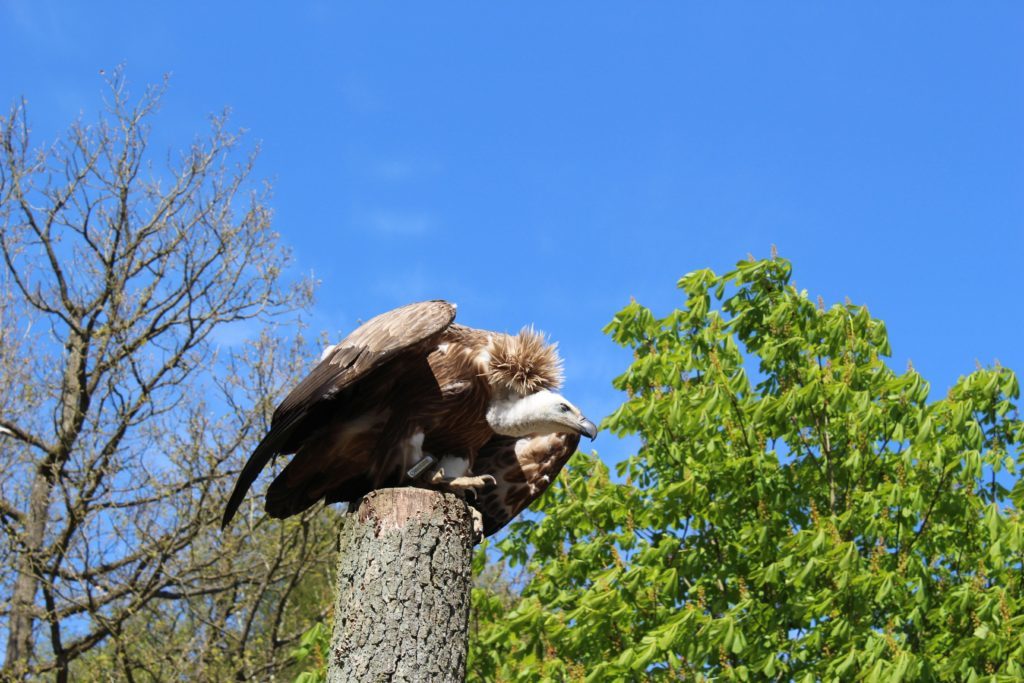 info
Gayle flew from Edinburgh to Frankfurt with Lufthansa. Prices vary. www.lufthansa.com/uk/en
A double room with breakfast at Ringhotel Roggenland Waldeck starts at around £100 a night. www.roggenland.de
A night at Tagungshotel Eifelkern in Schleiden starts at around £45 a night for a double room. www.tagungshotel-eifelkern.de/en/