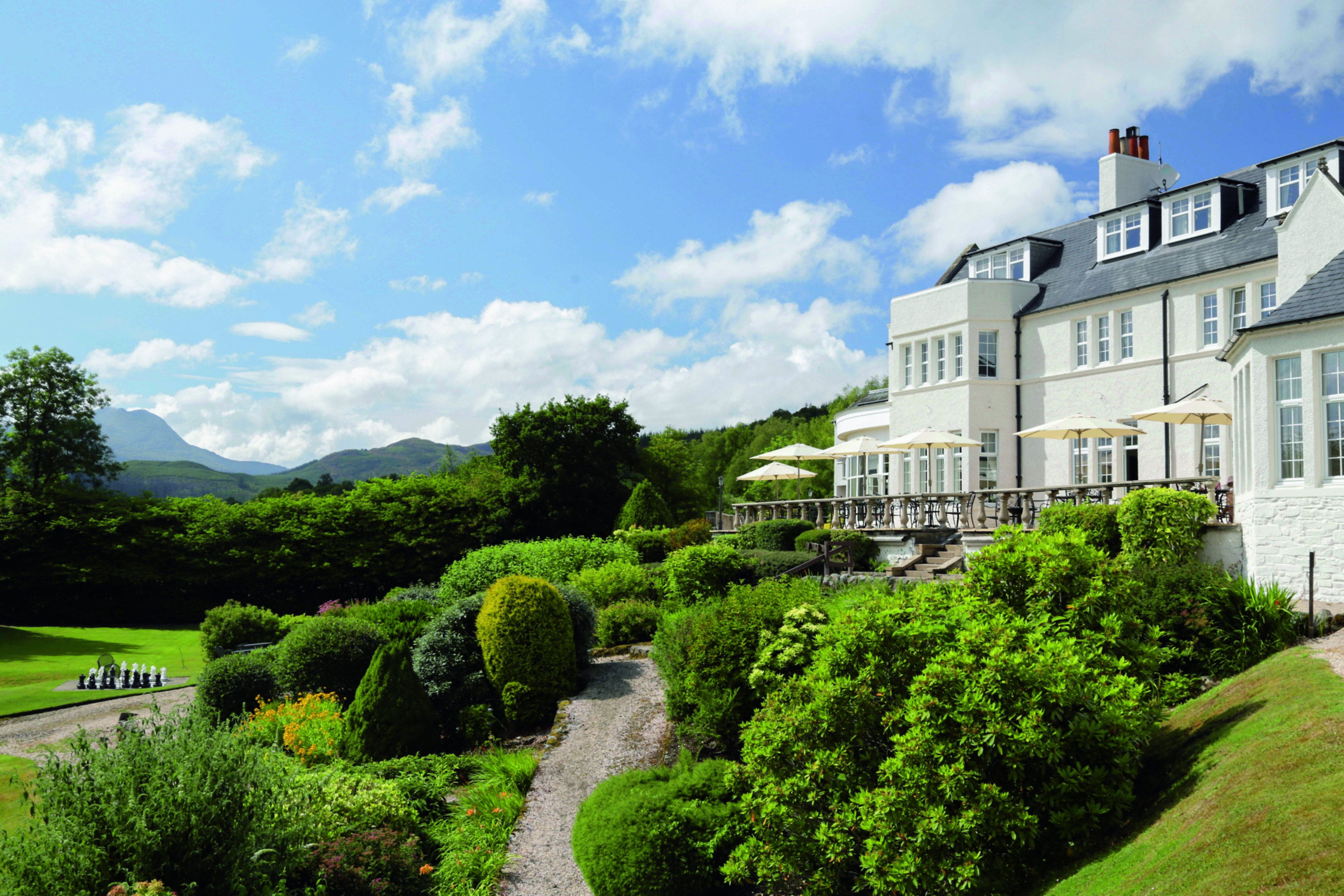 Ian Roache enjoys a weekend break at Macdonald Forest Hills Hotel in the Trossachs.
There may be some things more enjoyable than sitting outside on a warm night, single malt whisky in hand, watching the sun go down on a beautiful Scottish landscape.
There may be some but I struggled to come up with many as I savoured the glory of the Trossachs on our first night at the Macdonald Forest Hills Hotel and Spa near Aberfoyle.
Scotland, certainly when the sun shines, is a world-beater.
Even the journey there from Dundee had been a joy.
As my better half and I drove along the narrow, winding road as the water lapped against the sunkissed shore, her conclusion was that we could have been competing in a mountain stage of the Tour de France.
Well, we could have been were we world-class cyclists pushing ourselves to the limit of human endurance. We were, thankfully, in the relative safety of our faithful 10-year-old car on our way to Forest Hills for a rather more sedate experience than Chris Froome and Co have just endured. Oh and the only yellow jersey I have ever owned was one knitted by my gran when I was a toddler.
Set on the banks of the beautiful Loch Ard in the shadow of the mighty Ben Lomond, this experience was extremely Alpine.
Just in case you weren't convinced by the comparison, along came a family of wild goats to pay a visit from their hillside home to munch on the hotel's vast expanse of grass and gardens.
Indeed, nature played a large part in our enjoyment of this trip.
In the space of a few minutes, you could catch sight of a red squirrel, feed the ducks, sit by the hotel's own – natural – waterfall, watch housemartins dart in and out of their nests, take a peek at horses gleefully galloping around adjacent fields and, of course, check out the goats doing a better job at lawnmowing than any gardener.
The biggest attraction of all, though, was the hotel itself.
It may be only four miles or so from Aberfoyle but it has that get-away-from-it-all feel about it.
Our trip came just after the completion of a £3.5 million renovation, which saw bedrooms, the cocktail bar, piano lounge, reception and restaurant transformed.
The redesign at the four-star hotel has enhanced the hotel's traditional Highland charm – it sits just on the north side of the Highland Boundary Fault that cuts across Scotland – to create an elegant countryside retreat where tasteful tartan is ubiquitous and little touches like curling stones as decoration are noted.
All 53 bedrooms and two suites have been upgraded and there is a real freshness about the place.
General manager Andrew Deighan said: "This is an exciting time and we look forward to welcoming our guests over the upcoming months to experience a true taste of Highland luxury."
The refurbishment comes after an extension of the hotel's spa facilities in 2007, which included the installation of more beauty treatment areas and a larger pool.
As an enthusiastic swimmer rather than a top cyclist, I made good use of the water, spa, sauna and steam room during our two-night stay.
Adjacent to the Vital leisure facility is Rafter's Bistro and Bar, which not only offers quality food and drinks but is the venue for the hotel entertainment, which during our time included prize bingo and a quiz – all children-friendly.
Younger guests can also get stuck into the pool table, arcade machines, air hockey, darts and board games that are dotted around Rafter's, not to mention the tennis courts in the grounds.
We ate there on our second night and the pub grub-style pizza and pasta was just as excellent as the fine dining we enjoyed in the hotel's plush Garden Restaurant the previous evening.
Being in such a lovely area of Scotland, you had to get out and about a bit and we did a lot of walking, while also taking the car on the short trips to Aberfoyle, Callander and Doune.
We were lucky with the weather, of course, and our only worry was whether or not we had slapped on enough sun cream as we strolled from shop to shop.
Like all top hotels, Forest Hills has a ghost story.
It starts with the construction of the original Dalveagh house in 1904 by Admiral Evelyn Fanshaw, only for the navy man to die before its completion.
It was left to his widow Frances to oversee the work and she did so before leaving the place to her nephew Commander Guy Fanshaw.
In 1937, he departed to become an MP in Norfolk and sold the property to the Forest Hills Hotel Company, hence the name change.
He instructed the butler to pack up the house and ship everything south. The butler, who had worked there since Frances' time, did as instructed before the devastation of losing his long-term home drove him to hang himself.
Legend has it that he is a frequent visitor till this day.
We may not have been as devastated to be leaving as the poor butler but we would have loved another night or two and will be booking up again in the not too distant future.
info
A classic double room at the Macdonald Forest Hills Hotel and Spa averages around £248 per night based on two people with bed and breakfast. Offers are available at www.macdonaldhotels.co.uk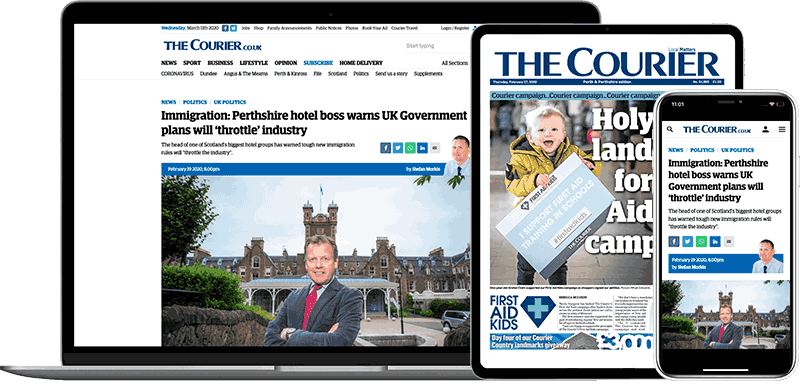 Help support quality local journalism … become a digital subscriber to The Courier
For as little as £5.99 a month you can access all of our content, including Premium articles.
Subscribe