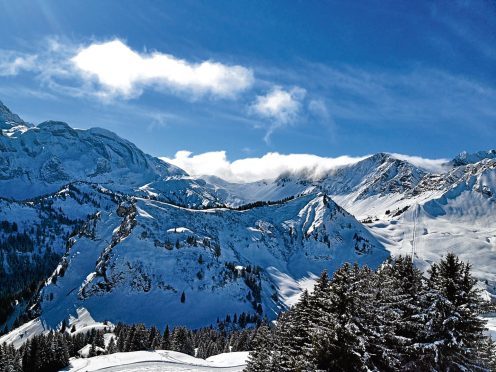 It's one of the easiest resorts to fly to from Scotland and the second biggest ski area in Europe. Jack McKeown visits Portes du Soleil, where he stays in a charming chalet run by a ski enthusiast from Comrie
The travel is the part no one likes about holidays. Fortunately, getting to Montriond, one of 13 resorts in the sprawling French/Swiss Portes du Soleil ski area, is about as straightforward as it gets.
My flight lands in Geneva less than two hours after it took off from Edinburgh. I grab my bags before being greeted by a friendly driver from Getaway Vans. Just an hour and a quarter later we pull up at The Ranch, one of four chalets owned by Jamie Hustwayte, from Comrie, and his wife Mary.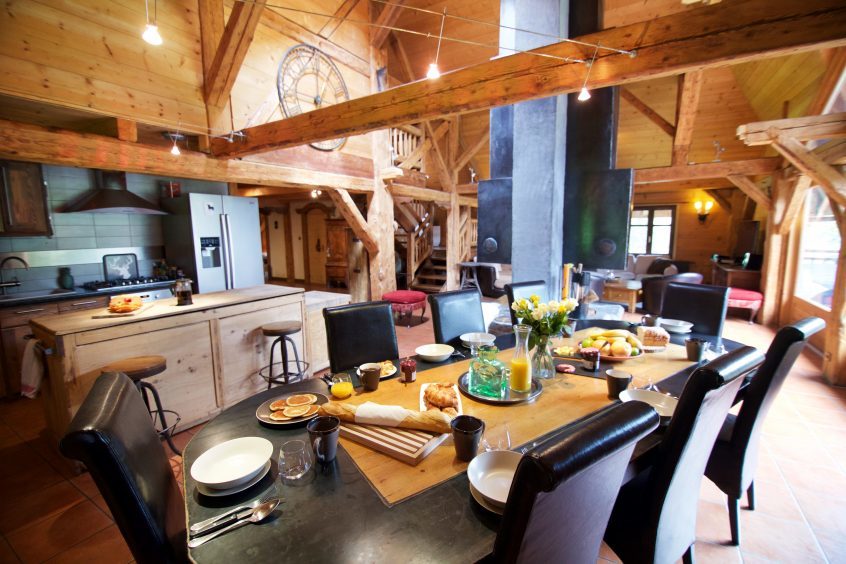 A converted French barn, it has a wonderful open plan living space with a vaulted ceiling spanned by huge timber beams. Sliding glass doors lead out to a balcony which looks over fields and woods to the snow-capped mountains.
Jamie and Mary moved to Montriand, near Morzine, eight years ago and spent a winter running a single chalet. Now they have four – the Ranch, Stag Lodge, Chalet Aix and Chalet Imperial. The Ranch is the most luxurious of the chalets, with large rooms (particularly the two first floor rooms) and lovely traditional touches such as working shutters.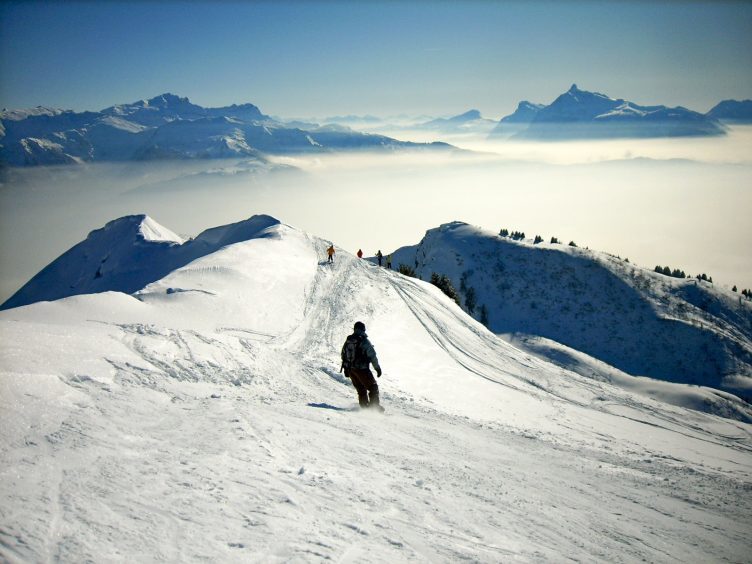 Although it's not within walking distance of a ski lift, the chalet hosts offer a free shuttle service, driving the 10 minutes to one of two nearby lifts and arranging a time to pick us up again at the end of the day.
From any lift you can access the entire Portes du Soleil ski area, which comprises 13 resorts across France and Switzerland, and a mind-boggling 650km of runs.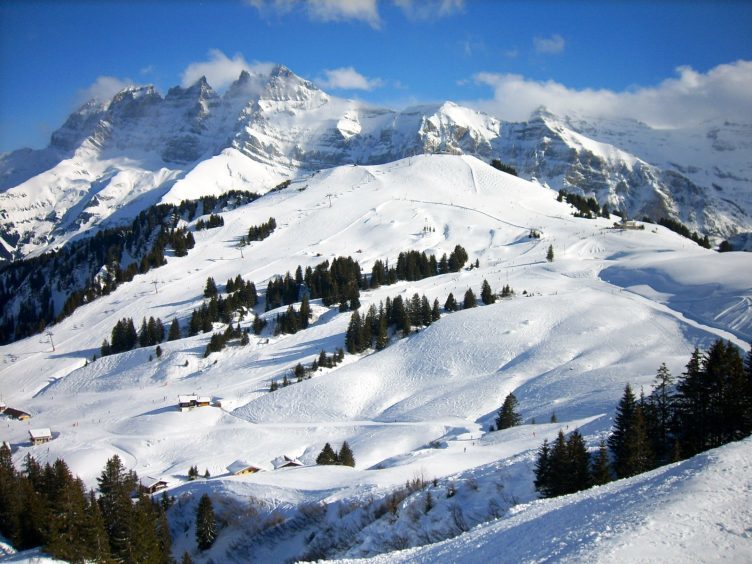 I'm there during the second to last week of the season, in mid-April. It's the latest I've ever skied before and, as it turns out, a tremendous time to go.
Although Portes du Soleil can never be considered a quiet resort, it's far less packed than it is during peak season – meaning small or non-existent lift queues much of the time.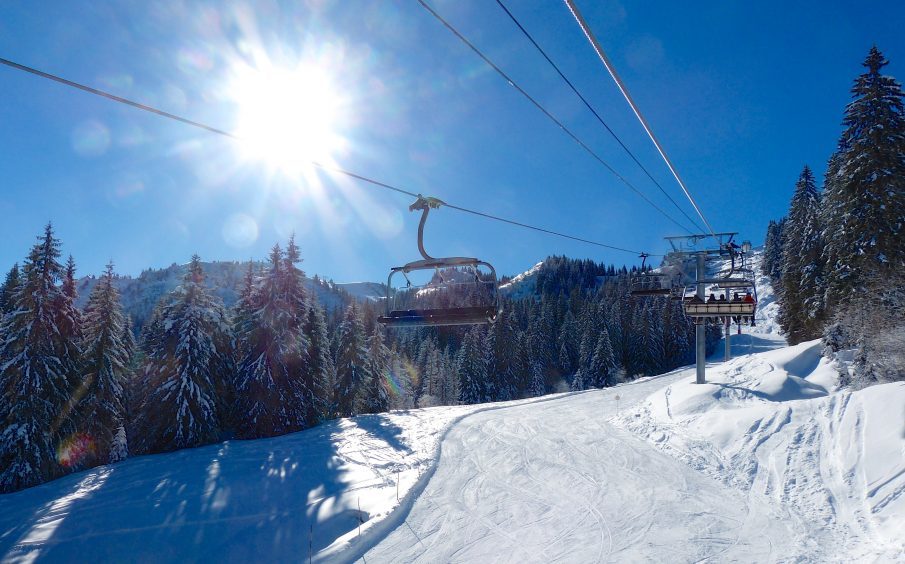 Piste map in my pocket, I set off to explore. The Ardent gondola deposits me in a bowl slap bang in the middle of this sprawling ski area.
I have plenty of options. I could ski a nice long run back to the bottom of the gondola I came up on. To my left, a chairlift takes me over a mountain to the Plaine Dranse area and on to the village of Chatel. The chair in front of me goes all the way to the border with Switzerland, where I can ski Les Crosets and Champery. To my right, two chairs head steeply upwards, both leading to the Avoriaz and Super Morzine areas.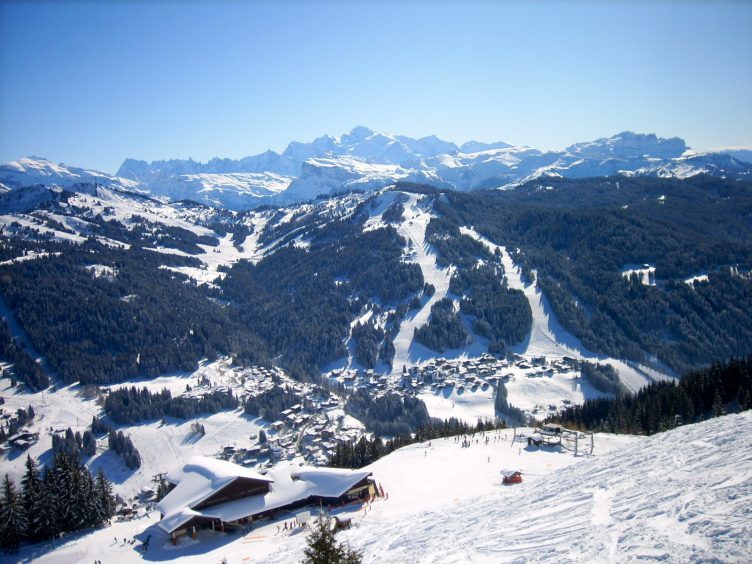 I decide to leave Switzerland for later in the week and head towards Avoriaz, one of the most unique ski resorts in the world.
It is, essentially, a village with no roads. Or rather, the roads are ski runs. You can glide along past hotels and shops en route to more great skiing. Avoriaz also contains some of the highest runs in the Portes du Soleil area. After warming up on some blue runs, blasting down some reds and tackling a couple of the trickiest black runs I feel I've earned a hearty lunch and perhaps even a beer to wash it down.
One of the most pleasant things about spring skiing in France is the temperature. I'm sipping a beer in what my phone tells me is 22 degree heat. My ski jacket is slung over my chair back and I'm soaking up the rays in just a t-shirt.
The only real downside to being this late in the season is that by mid-afternoon the snow has turned to slush and skiing becomes trickier – although temperatures plummet overnight, freezing it again ready for the next day.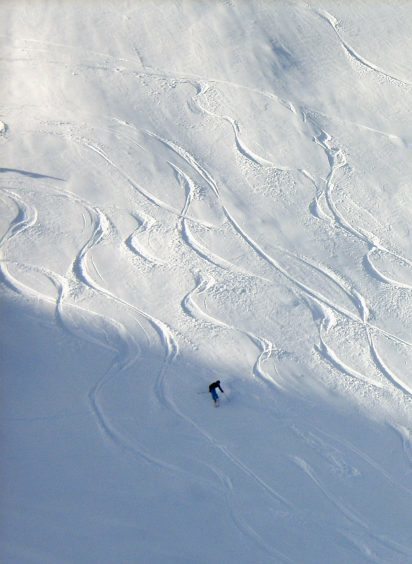 By around 3pm the going's getting difficult and I ski down to the bottom where I enjoy another beer before being picked up and whisked back to the chalet. A good first day is capped off with a fine dinner cooked by our chalet hosts,
Jamie's superbly knowledgeable about the region and is more than happy to share some wine and pore over a piste map on my first evening, setting me up with some good areas to try on my first ski day.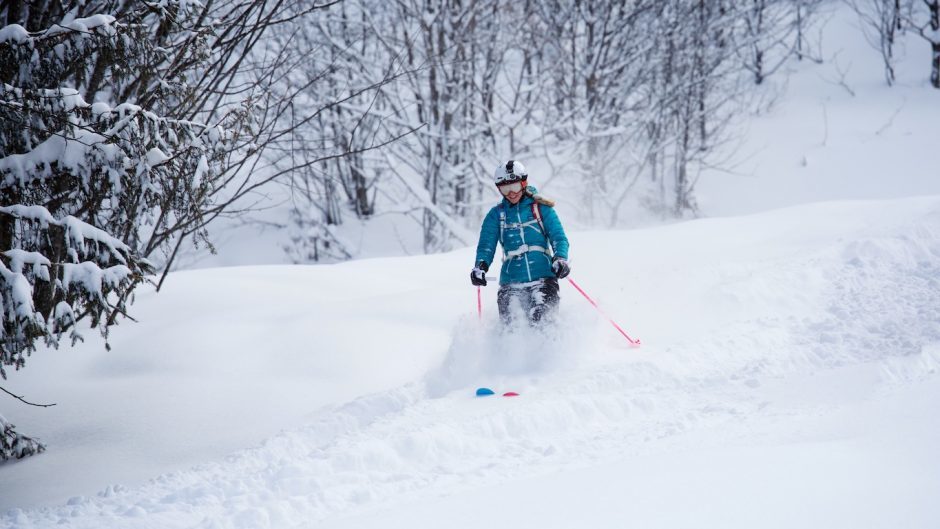 Not only does he know the area like the back of his hand, he knows which parts of the resort to go to if it's windy or visibility is meant to be poor, and where the best snow is likely to be found.
He also joins us for a couple of afternoons. The former instructor and ski racer meets us at one of the resort's several snowparks, where you can try various obstacles and jumps. He shows he's still got it by performing a somersault.
Montriond is something of a hamlet and in many respects it's nice to get home from a busy day on the slopes and not be in the middle of a hectic resort with crowds of drunk people wandering around in the evening.
The chalet sits a short distance up a single track road in its own large plot of land. Being springtime, it's warm enough and light long enough to sit out on the balcony and enjoy coffee and cake when I return from the slopes.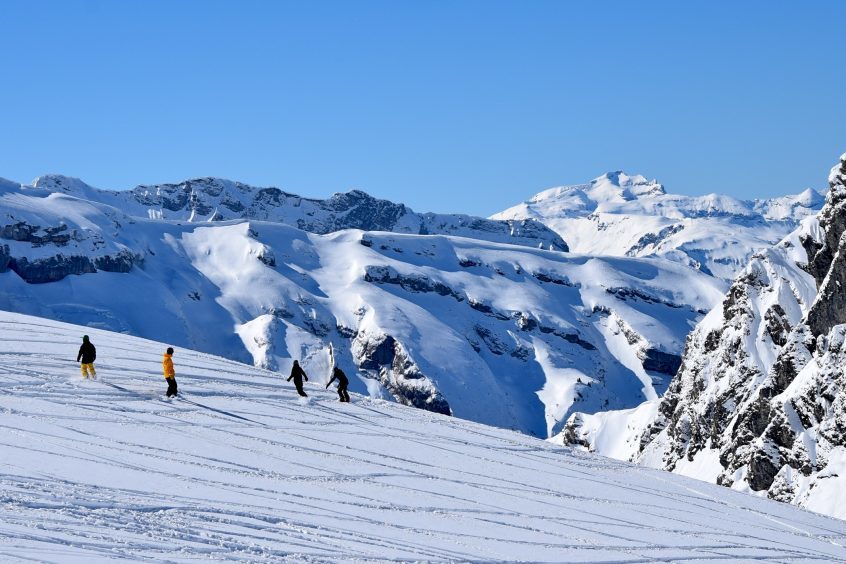 There's even a hot tub on its own stretch of decking down below in the garden and on more than one occasion during my stay I head down there with a book, a beer and some music to relax my ski-sore leg muscles.
It's a short walk to Montriond's main street, where there are a couple of shops, a bakery, a pub and a restaurant. It's also not far to get to Lake Montriond, a spectacular body of water surrounded by forest and the high stone-faced ridges of the mountains.
My girlfriend joins me for the back half of the week and we ditch one day of skiing to enjoy a bit of walking. A full loop round Lake Montriond takes about an hour, and there's a hotel halfway round that made a fine coffee stop.
Another fine walk is the two mile stretch along the riverside into Morzine itself. A much larger resort the town is packed with fantastic restaurants (the French take their food very seriously indeed). There's also a craft beer pub that does a range of great ales brewed on the premises.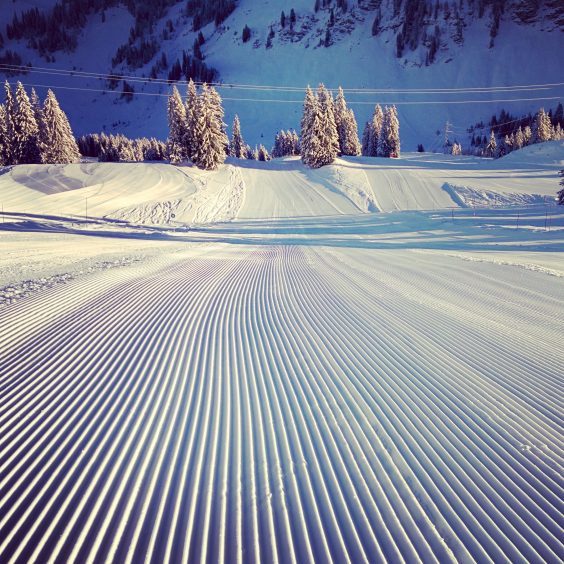 Sunday comes around all too soon and it's time to bid farewell to Jamie and Mary and make my way back to Scotland. A week has barely been long enough to scratch the surface of this beguiling ski area. I'm already trying to work out how soon I can come back.
Jack McKeown was a guest at Jack and Jill – www.jackandjillholidays.com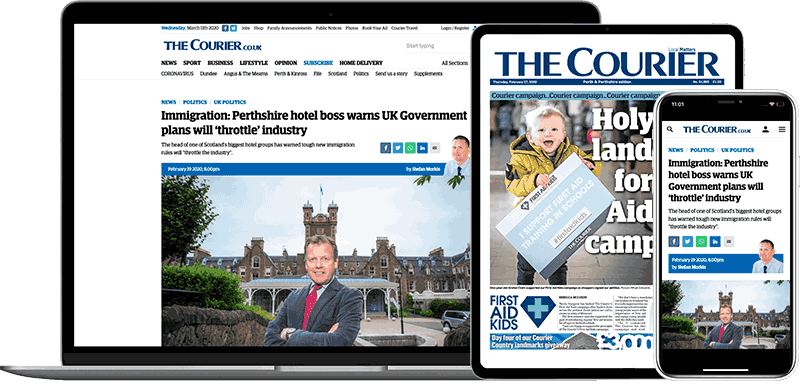 Help support quality local journalism … become a digital subscriber to The Courier
For as little as £5.99 a month you can access all of our content, including Premium articles.
Subscribe