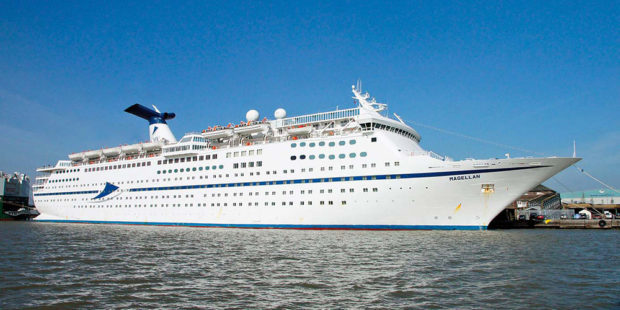 Now that Dundee is home to a fantastic cruise port, it's amazing to think that you can set off for your dream destination on a cruise ship right on your doorstep!
To celebrate how the new port at Dundee Waterfront has opened up the city (and Tayside) to the rest of the world, we speak to cruise expert Gregor Miller of Ramsay World Travel.
He introduces us to the Magellan cruise ship, which is now in her third year of sailing and will be back in Dundee for a fourth year in 2019.
Gregor said: "The Magellan has been a resounding success! It is fantastic value for money, with excellent service on board, and delicious food being served. There is a lot of repeat business as most holidaymakers want to come back on board after their first voyage on Magellan."
Here, Gregor shares 4 of the best cruise destinations to visit, each on board the Magellan, and departing from Dundee Cruise Terminal in 2019:
1. Baltic Cities & St Petersburg
Imagine boarding the Magellan for 14 nights of full board accommodation and setting sail from the Port of Dundee to St Petersburg – the second largest city in Russia that's regarded as the "jewel in its crown" – before stopping off at other spectacular cities including Helsinki, Stockholm and Copenhagen? With Ramsay World Travel this is possible, and there is no time like the present to begin your cruise experience as there is a special Buy One Get One Free offer on this cruise at the moment, which means walking medieval streets, exploring cities steeped in history and enjoying life on (and off) the ship is more affordable than you think, at just £2,129 for the first person, with the second passenger travelling for FREE! This cruise departs on May 5, 2019 and May 26, 2019. Check it out here…
2. Iceland & the Northern Isles
One of the most popular cruise destinations is Iceland, because of its glaciers, geysers and hot springs. If you have not yet experienced the stunning rugged landscape, then there is no better way to explore this amazing island than to board a cruise ship from Dundee bound for Icelandic waters. You could enjoy a geo-thermal bath and take advantage of the amazing photo opportunities on the island, before stopping off at the Shetland Isles, Orkney and Faroes. You would think such a magical experience would be unaffordable, but with Ramsay World Travel it is achievable if you opt for the special Buy One Get One Free offer that is running right now, and enjoy a 13-might cruise, on a full board basis, for £2,019 for the first person, with a second passenger travelling for FREE! This cruise departs on June 9, 2019. Here is a sneak preview…
3. The Norwegian Fjords
They say the Norwegian Fjords "have to be seen to be believed". Now is your chance to immerse yourself in this spectacular part of the world. On the Majestic Fjordland cruise, you will enjoy awe-inspiring scenery and could visit the beautiful village of Eidfjord which can only be accessed by boat or spiral tunnels. Sailing from Dundee on May 19, 2019, this seven-night cruise is unbelievable value – at just £1,069 for TWO passengers (based on the Buy One Get One Free offer running at Ramsay World Travel).
4. Round Britain & River Seine Experience
Perhaps you have yet to discover some beautiful towns and cities in the British Isles? There are plenty ports of call on this 11-night Round Britain & River Seine Experience cruise with Ramsay World Travel. Setting sail from Dundee on June 22, 2019, this trip voyages to Kirkwall, Tobermory, Dublin, Cobh, St Mary's in the Isle of Scilly, and St Peter Port in Guernsey before heading to France for the River Seine Navigation, and coming back to Dundee via Newcastle. To enjoy this experience is just over £850 each if you take advantage of the Buy One Get One Free offer (first person is £1,709, second passenger sails for FREE).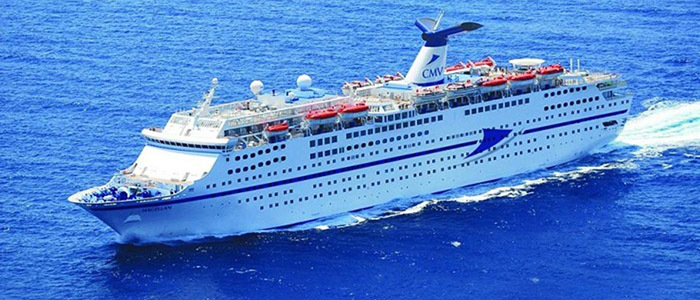 *To discuss your next cruise contact Ramsay World Travel on 01382 200394 or click here to be taken straight to the website.