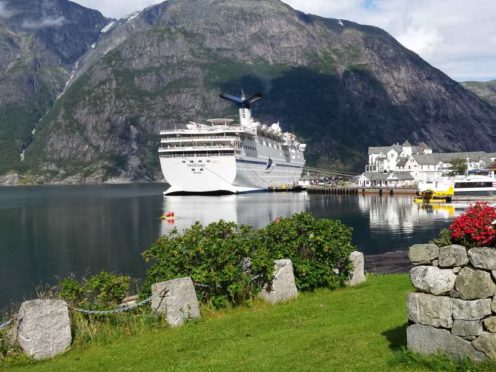 On June, 14, 2020, stylish Magellan will depart the Port of Dundee to begin a special 'Best of Norway & the Scottish Isles' cruise.
With a year to go until this memorable voyage sets sail, explore the beautiful ship Magellan, a stylish and comfortable home for passengers for nine-nights next summer.
This new itinerary has been carefully planned in partnership with Cruise and Maritime Voyages and has been developed with our readers in mind.
Taking inspiration from some of the most popular cruise holidays, this 9-night itinerary showcases some of the most spectacular sights in the Northern Hemisphere.
What is Magellan like?
To celebrate the launch of this scenic summer, stunner cruise, we take a look at Magellan, shedding some light on this magnificent ship after taking a special guided tour.
With a passenger capacity of 1,250, Magellan is relatively small in an era of the floating big city cruise ships.
However, Magellan offers more intimate surroundings.
Recently refurbished, the ship is bright, modern and offers passengers comfortable accommodation and facilities throughout their cruise.
Bit of Trivia – Magellan stretches over 700 metres in length.
Spread over 9 decks, serviced by 8 lifts, and easy-to-navigate corridors, you will soon become well acquainted with the ship's layout.
With over 600 cabins, a number of them accommodating solo travellers, there is a fantastic variety of cabin types to select from.
The higher-end suites tend to sell out fast and you can see why.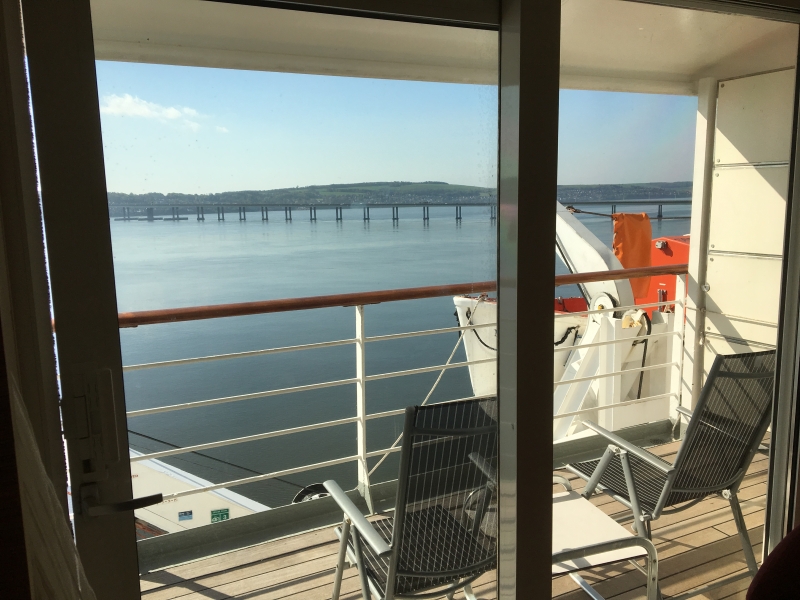 With features including a private balcony where you can take in the views during your cruise, including the 'King of the Fjords' Sognefjord, it's not hard to understand the appeal of these cabins.
As you venture out of the comfort of your chosen cabin, you will inevitably come across a number of carefully positioned lounges, complete with panoramic windows perfect for taking in some beautiful scenery as Magellan cruises to your next port of call.
In need of a refreshment? Magellan is served by both informal and formal bars where you can grab a coffee, or partake in your favourite tipple.
Entertainment
The on board Show Lounge, complete with an in-house Show Team, is the perfect place to catch a 'Big Show' performance.
Here, the Show Team will display their talents.
Alternatively, Sinatra's, a nod to the great American singer, is a fantastic place to catch up and share tales from your day of exploration on land.
Dining Experience
On board, with comfort and relaxation in mind, passengers will not find any strict dinner dress codes whilst sailing on Magellan.
The only condition is that no shorts or sleeveless T-shirts are permitted in restaurants.
With the aim of providing a 'traditional British experience', food on Magellan aims to become the perfect 'home from home'.
All available packages include full board (meals included in price), with only some speciality dishes available in the Kensington Restaurant charged at a supplement.
Different dietary requirements are of course catered for.
Close to departure, passengers will receive an information pack confirming if they have any dietary requirements.
Simply fancy a drink and looking to catch up with fellow travellers?
Taverner's Pub, your local for the duration of the voyage, is a classically styled bar that wouldn't look out of place in one of the great UK cities.
Relax
Recover from your time spent exploring eight ports of call in the best possible way.
Magellan offers a marvellous, beautifully appointed wellness centre, gym, pools and Jacuzzis.
The hugely impressive Jade Wellness Centre, Magellan's on board Spa, can provide a great range of treatments, all hugely popular.
Pro Tip – Early booking is essential to avoid missing out on your chosen treatments.
All in all, Magellan masterfully combines style and comfort, providing passengers with a great base throughout this exciting cruise.
If you would like more details relating to this special cruise or wish to receive a brochure, please call 01224 338004 and quote 'CRUISE 2020' or click here.