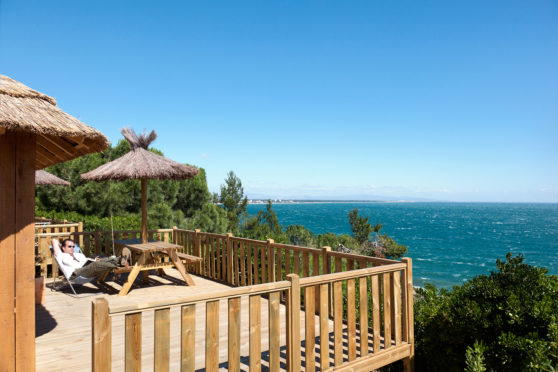 If, like me, past experiences as a youngster have always made you wary about camping holidays, a trip to the south of France might well make you a convert.
That would be obvious, one might say, in so far as a wet weekend near Loch Lomond in a sodden tent can compete with a few nights in slightly balmier conditions.
But choosing a campsite with a family, especially in Europe, is no easy task and can be fraught with difficulties.
There's not only the weather and the amenities to consider, but if you've got kids then you'll need plenty of things to do both on site and off site to keep boredom away while also trying to get some rest and relaxation in the process.
It's fair to say then that Les Criques de Porteils – situated right on the coast and not too far from the French/Spanish border – gives you the best of all worlds on that front.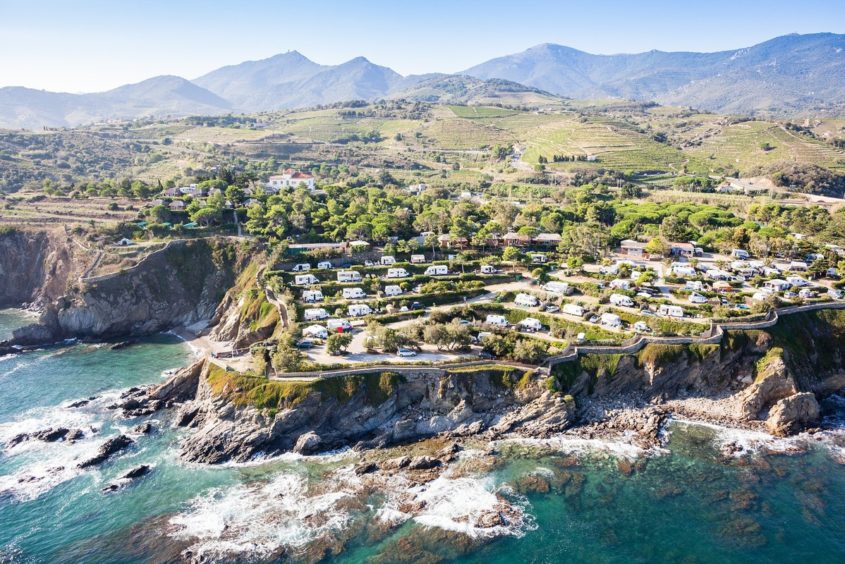 It's billed as a five-star campsite, which may be pushing the envelope a little in truth, but it is a very pretty site which occupies a unique spot on the Mediterranean coast between sea and mountains.
Getting there is potentially the tricky part, but flights to Carcassonne and a 90-minute car trip to the Collioure area could be considered relatively painless given the treks some families tend to embark upon. It's almost as if those particular families enjoy the constant 'Are we there yet?' from the cheap seats in the back.
Once there though, visitors are treated to a view on one side consisting of sea as far as the eye can see and private coves, and the hills of Collioure and the Alberes mountains on the other side.
In terms of living space there's a healthy choice of options, ranging from pitching up your own tent and accommodation and pitches on decking facing the sea to comfortable mobile homes or the slightly more swanky Ecolodges on stilts – complete with outdoor barbecue.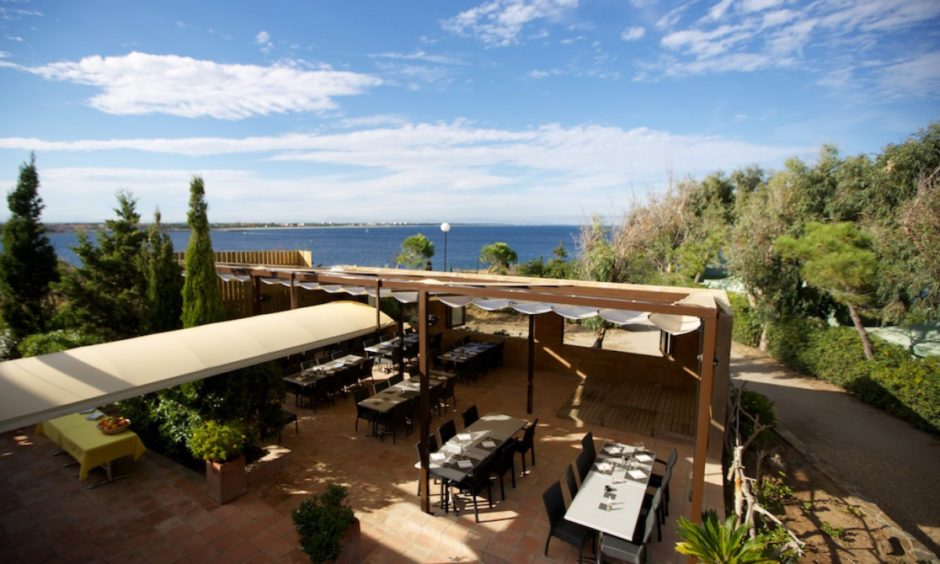 There are more than 200 pitches of varying sizes and shapes due to the nature of the terrain, level in places and up and down in others, while access to the coves dotted around the edge of the site can be gained by steep steps.
Due to the hilly nature of the terrain, I'd suggest the site would not be the best for those with limited mobility – although a great deal of work has gone into redesigning the site to improve access, while staff zipping around in motorised golf buggies would no doubt be pleased to assist if need be.
However, there are plenty of facilities on site that could keep anyone occupied for a week, ranging from a TV room and library stocked with books of all kinds to a stylish bar and restaurant at the top of the hill overlooking the Med.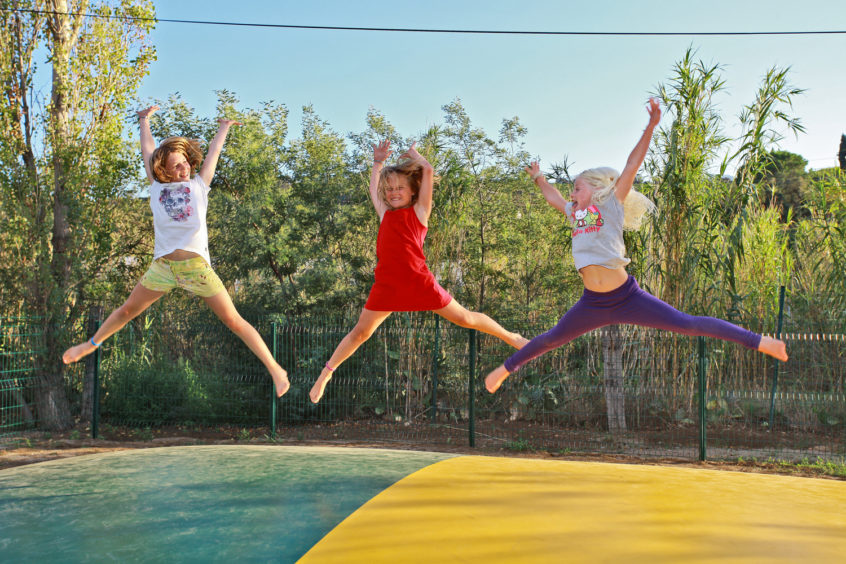 Varied entertainment and organised activities include the site run children's clubs, boules tournaments, yoga classes and scuba diving, and there's also excellent outdoor pools complete with waterslides and a Jacuzzi. Although it is worth warning that the unseemly French rule where men simply have to wear Speedos is in effect here – and is strictly policed.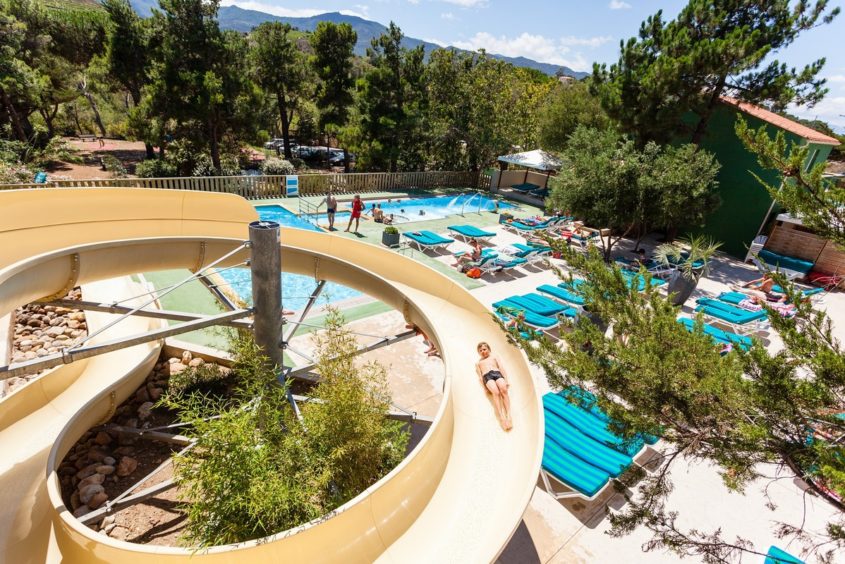 There's also a supermarket on site to cater for your every whim, although cheaper options are available in the nearby towns and villages should you wish.
However, as I alluded to earlier, sometimes a campsite isn't enough for a family of four, so it's well worth paying some of the other beauty spots a visit.
Hiring a car was a godsend in this respect and a short journey will take you into the town of Argeles-sur-Mer where the wide sandy beaches turns an ordinary camping holiday into one even the most ardent sun worshippers would enjoy.
It's actually walkable as well if you were so minded, as is the beautiful sandy beach at Le Racou or the artists' paradise of Collioure, while an afternoon could be spent exploring any number of the secluded creeks and pebbly beaches situated just a stone's throw away.
The sign of a good break away, anywhere, is that you'd be happy to go back in future. So the fact that this camping convert would do just that in a heartbeat perhaps tells you all you need to know.
For more information on Les Castels visit: www.camping-castels.co.uk
• +33 4 6880 3553; lescriques.com; from €19 to €32 for a tent and two people. Ryanair flights from Edinburgh to Carcassonne start at around £20.