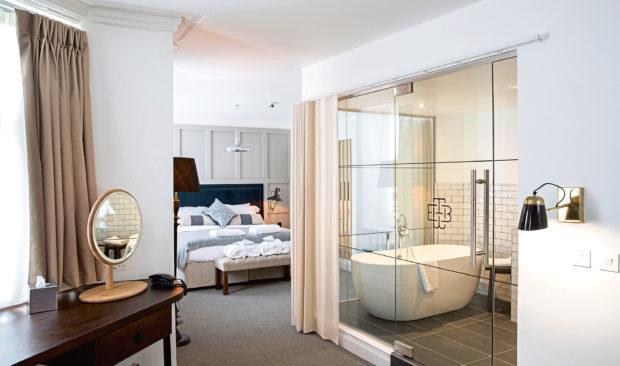 On the other side of the M6 from the Lake District, Rebecca Shearer discovers a hidden gem of the Cumbrian countryside
Cumbria never fails to prove itself to be an ideal holiday destination for those wanting to venture not too far from their doorstep but still escape the hustle and bustle. There is always plenty to do or see no matter how old you are or how much time you have to explore. Indeed, many of my younger years were spent in the idyllic villages and towns of the Lake District.
Whether it was swimming in Coniston Water during the height of summer, gorging on the delights of Grasmere's gingerbread factory, or exploring the cobbled and narrow streets of Hawkshead – it was the backdrop to so many wonderful memories.
And so, it was with delight I jumped at the chance to venture back down to the region, but this time it was to be on the other side of the M6. My destination this time was Sedbergh, a small town just 30 minutes east of Kendal and right on the western edge of the Yorkshire Dales.
Spending a night in Edinburgh first, it wasn't long until my boyfriend and I found ourselves pitching up in the picturesque town. Aside from the gorgeous views of the nearby Howgills, one of the main draws to the area is undoubtedly the fact that it is one of the UK's three designated "book towns".
Almost every café, shop and bus stop in the area has a generous selection of books and it can be easy to lose yourself in the charm and depth of one its book shops. Venturing into one of them, Westwood Books, is enough to keep any level of reader occupied for hours. I came across everything from children's books, numerous different versions of the classics, and even a compilation of original letters by Sir Walter Scott.
Another major draw to the town, and the one that enticed me the most, was one of its most luxurious hotels – the Black Bull. This 17th Century coaching inn, which sits in the heart of the town's high street, reopened in September 2018 after 18 months of extensive refurbishment, and the result is with much credit to the staff.
The family-owned hotel is spearheaded by James Ratcliffe and Nina Matsunaga, who also own the successful Three Hares café, a stone's throw from the entrance. Much of the Black Bull's design incorporates Nina's Japanese heritage with local materials and crafts, while the restaurant and bar menus boast several offerings from local producers and suppliers.
The feeling of luxury and warmth conveyed in the main areas of the hotel are also well represented within its 18 bedrooms, each of which is named after a local fell. Ours for the weekend was Crow and I was grateful that it hadn't been named after any noisy locals!
As we opened the door we were greeted by the foomphiest bed and pillows I've ever seen, a lusciously soft carpet that somehow magically hugged our feet and a Japanese-inspired standalone tub and walk-in shower encased in a see-through glass box. If the bathroom's transparency is a concern, wraparound curtains are installed to ensure guests' privacy.
The local touches are also well showcased in the bedrooms. The bespoke furniture has been made using local materials, hand-woven blankets have been created from the wool of the Howgills by a nearby business called Laura's Loom, and even the Petrichor toiletries were made locally by the Sedbergh Soap Company.
No matter where you cast your eye, guests are reminded that they are somewhere special.
On the first night we made our way down to the hotel's main restaurant, excited to enjoy a taste of local fare. We'd booked our short getaway for International Women's Day weekend, which the hotel celebrated by offering all female diners a free drink, with a choice of either a Kir Royale or a Pink Lady. It was a nice touch.
Food is incredibly important at the Black Bull, which is no surprise given the owners' strong network of local suppliers. Nina, who started her career in the bakeries in Dusseldorf before coming to the UK, is at the helm in the kitchen.
Her partner James is the name behind some of the most successful street food pop-ups in Manchester.
The restaurant's menu has a strong emphasis on "field to fork" dishes and it didn't take long for us to choose what we wanted – the Lakeland venison loin with haggis, Douglas fir oil and turnips for my boyfriend and a gluten-free version of the Mansergh Hall pork loin and belly with miso, turnip and aubergine for myself.
This was followed by a generous serving of sticky toffee pudding for my food-loving companion and a couple of scoops of ice cream for an easily-fed me. The food was delicious.
However, one of my main challenges when travelling anywhere is trying to find somewhere which caters for gluten intolerant "special" people like myself.
I've become used to the token fruit salads of the hotel industry but for a place that focuses so much on the "field to fork" ethos, I was disappointed with the Black Bull's efforts. I suspect it is something they have not yet given much thought to.
Firstly, I was a bit disheartened that my version of the menu was the same as the original one the other diners received, but with ingredients or whole dishes I couldn't have just scribbled out. It seemed like a hasty afterthought, and not at all in keeping with the generally sophisticated, well-run establishment.
I was also slightly disappointed at breakfast time when my only options were gluten-free toast and fruit, with the waiting staff knowing very little about the make up of the cereals they had on offer.
That said, my boyfriend devoured the array of pastries, the surplus from the Three Hares café, which is closed on a Sunday.
For travellers of the non-gluten kind, a wonderful Italian restaurant called Al Forno can be found a few doors down that has every kind of pizza and pasta you can imagine, and it caters for all dietary needs, including gluten intolerance.
That said, the Black Ball Inn is well worth a visit. It's an excellent place to base yourself while exploring this gorgeous part of the Cumbrian countryside.
Rebecca stayed at the Black Bull Inn, Sedbergh. Receive a 25% discount with a Bed & Breakfast stay. Or push the boat out and book a Dinner B&B break starting from just £149 per room per night. If you book a second night, we'll throw in a bottle of our award-winning British sparkling wine Cottonworth Classic for you to enjoy on arrival. Simply quote SPRING19 when booking. Please note these offers are only available Sunday – Thursday (excluding school holidays) and can only be booked with the hotel directly for stays until June 30. This offer can only be redeemed during April. Visit www.theblackbull-sedbergh.co.uk or call 015396 20264 for more information. Bookings can also be made by email at: bookings@theblackbullsedbergh.co.uk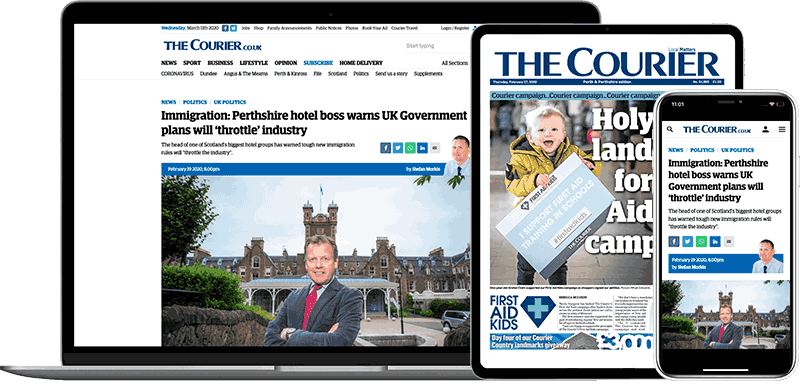 Help support quality local journalism … become a digital subscriber to The Courier
For as little as £5.99 a month you can access all of our content, including Premium articles.
Subscribe