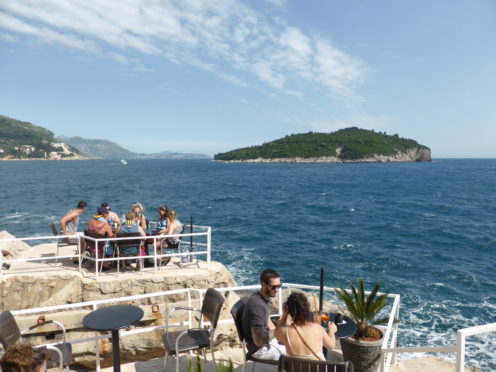 Dubrovnik has more to it than the famous King's Landing, as Bridget McGrouther learns on a recent trip.
Described as "the pearl of the Adriatic" by Lord Byron and now a jewel in the crown of TV's Game Of Thrones, the walled city of Dubrovnik is one of Europe's most instantly recognisable and desirable destinations.
Perched on the Adriatic coast and filled with historical and architectural gems, no wonder this spectacular city has been declared a Unesco World Heritage site.
I've lost count of the times this Croatian honeypot has lured me back.
Last autumn I called in for a day, like thousands of cruise passengers do, while I was on board the 350-passenger small ship Aegean Odyssey during an Italian and Adriatic cruise with Voyages to Antiquity (www.voyagestoantiquity.com/).
So familiar and still bewitching, wandering the shimmering white marble pavements was like revisiting an old friend. Every corner brings a new revelation – beautiful buildings with ornate domes and grand doorways, outdoor cafes in hidden nooks and crannies, the pier where waves splash unsuspecting tourists, cliff-side bars serving psychedelic cocktails, seascape panoramas and always the pristine Adriatic with its breathtaking blue.
Walking around the city on top of the medieval walls is a high point as well as a great way to get your bearings.
Open until early evening during summer, visitors need to pay an entry fee, and don't forget your camera for the bird's eye views of the terracotta roofs below – and be prepared for steep steps in places as well as very little shade.
These thick, fortified walls that reach up to 25m played their part in protecting the city during the 1991-92 siege that shocked the world.
Now the city has been restored to its former glory since the Balkans War ended, it's under siege from tourists.
A guided walking tour is ideal to get to grips with the city's turbulent past.
The Stradun or Placa is the main street that runs from the Pile Gate in the west to the clock tower at the harbour entrance.
The paving stones are now polished after centuries of pedestrian traffic heading to and from Luza Square, home to Sponza Palace and Orlando's Column.
It's said to be lucky to drink from the Great Fountain of Onofrio with its 16 water-spouting stone heads, although it was originally meant for a scrub-down when entering the city.
The Small Fountain of Onofrio lies by the church of St Blaise, named after the city's patron saint. You'll find his skull and other remains treasured in the nearby Cathedral.
In the narrow back alleys, away from the main drag, you get a sense of a close-knit community with neighbours chatting from balconies and children playing in the cobbled streets.
Another great escape from the bustle is to take a cruise, short ferry ride or sea kayak to the neighbouring islands.
If you have more time to explore, I'd also recommend chartering or joining a cruise on an even more intimate 10-guest traditional gulet with Sail Dalmatia (www.saildalmatia.com) which has a number of different boats that explore Croatia's pristine archipelago.
As for accommodation in the city, I enjoyed my stylish stay at the historic 19th Century five-star Hilton Imperial Dubrovnik, close to the Pile Gate, while I can also recommend the luxurious Rixos Libertas Dubrovnik, although there are plenty of options to suit all budgets.
A cable car runs from outside the Old Town to the summit of Mount Srdj, from where you can enjoy panoramic views or visit the Homeland War Museum.
Buy a one-way ticket if you want to hike back down. Banje Beach, just in front of Ploče Gate, is a cool hang-out for sunbathing, DJ music, cocktails and dancing with great views of the Old Town and the Island of Lokrum.
Cultural events include everything from the April Libertas Film Festival to December's Christmas Fair.
The six-week Summer Festival takes place from 10 July to 25 August this year and is as close as Dubrovnik gets to Edinburgh, with show and street performances held in Old Town venues.
Although a member of the EU, the currency is currently the kuna, meaning marten, a weasel-like animal whose pelts were once used to trade.
But as Croatia intends to adopt the Euro, it gives you a good excuse to spend any you have – on souvenirs, mouth-watering ice cream, delicious seafood, tasty local wine or Maraschino liqueur – also from here.
If you want to escape the cruise crowds and Game Of Throne tours, then spring and autumn are quieter.
Yet most of the hordes vanish by early evening, and you can have the port almost to yourself – apart from the swifts sweeping and soaring high above with shrill cries of excitement.
Travel News
Jet2.com and Jet2holidays have launched free twilight check-in from Edinburgh Airport for flights departing before noon the next day. After checking in online at least 24 hours before their flight, customers can save time by dropping their bags off at the airport between 3pm and 8pm the day before, then head straight to security the following morning. Visit Jet2.com/twilight
Three Scottish hotels have been nominated by global luxury travel network Virtuoso for the 50 Best of the Best awards. These include The Flying Stag at The Fife Arms in Ballater for Best Bar; Gleneagles in Auchterarder for Best Family Programme and The Balmoral for Hotel of the Year. Visit virtuoso.com/hotels
Last-minute choice:
Close to the beach and overlooking beautiful Sozopol Bay in Bulgaria, Balkan Holidays has a seven-night holiday at the four-star Hotel Selena from £459 pp on a B&B basis flying from Edinburgh on 19 July 2019. The price includes return flights and transfers. Visit balkanholidays.co.uk or Tel 0207 543 5555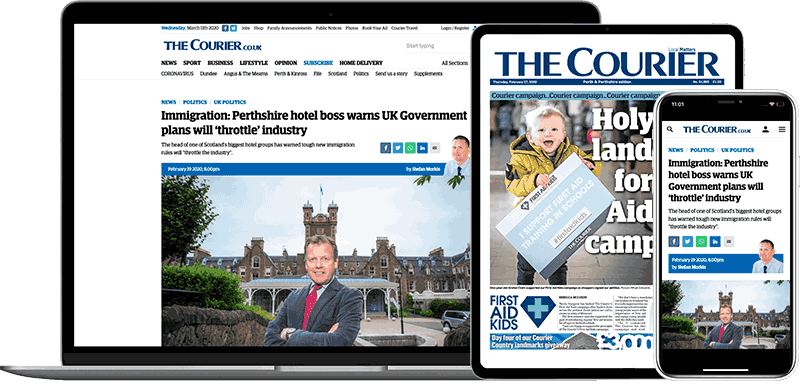 Help support quality local journalism … become a digital subscriber to The Courier
For as little as £5.99 a month you can access all of our content, including Premium articles.
Subscribe