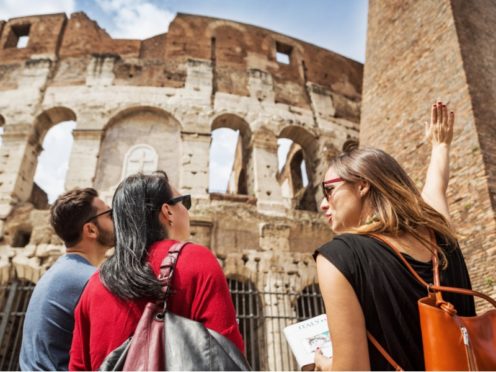 Celebrating the fantastic advantages of a guided tour, DC Thomson Travel shines the spotlight on one of their trusted partners, drawing special attention to 5 excellent benefits for readers deciding to go on an escorted tour.
Perfecting all the details, Travel Department places high importance on creating carefully crafted holidays featuring expert guides, including informative and attention-grabbing excursions led by expert guides providing some local insight on your chosen destinations.
Offering a growing range of holidays flying from Aberdeen, Edinburgh and Glasgow that are, with Brexit in mind, fully protected, Travel Department's incredible selection of holidays offer great value of money.
Considering a first escorted itinerary or a veteran about to begin the planning process?
Join us as we pinpoint 5 benefits of choosing an escorted tour for your next holiday abroad.
1. Meet like-minded travellers
Joining a guided tour has the added bonus of connecting you with like-minded travellers.
The common interest? Your chosen holiday destination. Sharing experiences and tips with fellow travellers as you get to know them throughout the holiday is a fantastic social aspect of any tour.
Quite often, travellers who hit it off whilst away often stay in touch once landing back home, sharing their plans and in cases, even book the same subsequent tour away.
2. Minimal Effort
Have you ever thought about jetting off somewhere, started the planning and eventually ended up frustrated or over-whelmed at the level of planning involved in ensuring you can tick a number of experiences off all during the same holiday?
A common occurrence, planning out a holiday can often involve a lot of preparation.
Hours can be lost trying to work out the logistics, juggling a desired itinerary whilst you try and book transport in high-demand taking holidaymakers out to some remote yet beautiful locations.
Instead of clutching a camera for a nice holiday snap or a nice cooling refreshment, you may find yourself holding on to a timetable for dear life as you navigate your way on to your next transfer.
Planning a trip independently can often prove to be an extremely costly experience.
Guided holidays significantly reduce the level of stress that can often crop up during a trip away where you are looking to truly get out of your comfort zone and try new destinations.
Minimal effort and planning is required for holidaymakers booking a guided tour.
Planning taken care of, all you have to do is show up in your holiday best to kick-start your latest escape away.
Throughout any chosen tour, experts check that the logistics are covered, making sure that every transfer and check-in goes smoothly.
In the worst case scenario, guidance will be on hand should something ever go wrong.
Money on your mind? A key draw of guided tours is that their very nature helps holidaymakers budget more effectively.
As accommodation, transfers, and excursion prices are often all included, holidaymakers can perfect the art of managing their spending money whilst away.
3. Authentic Experiences
Constantly evolving and improving like a fine wine, featured holiday itineraries have been perfected over the years with experts.
Taking into consideration changing tastes and expectations, and crucially, listening to feedback provided by holidaymakers experiencing these getaways first-hand, each of these featured tours include several of the essential authentic experiences.
Taking cues from local experts and after undertaking sun-filled holiday research, these guided tours blend globally renowned excursions with a sprinkling of insider information leading to a fantastic, rewarding holiday experience.
Throughout featured holidays, expert guides will be on hand to share their knowledge and provide some handy tips that could help escape the crowds or even take you on a path leading to a memorable meal away from the crowds.
Embrace your magical surroundings and gain a true, authentic flavour of some special corners of the world.
Ranging from the culturally diverse and vibrant reaches of Andalucia to the classical treasures of Ancient Greece, each destination has their own distinct character, culture, delicious local cuisine and magnificent slices of history.
4. Make your own path
Free time is a crucial part of the holiday experience and we aren't just talking about toilet breaks either!
Throughout Travel Department's range of different guided tours, plenty of free time is allocated throughout, providing plenty of opportunity to make your own path and go out in search of your own, individual holiday experiences.
Whether heading for the beach and sunning it up with a towel in one hand and an exciting novel in the other, or heading further afield to tick off some essential experiences within convenient reach of your hand-picked accommodation, rest assured that featured holidays all offer a carefully considered balance of excursions and free time.
5. The world is your oyster
Across the featured tours available, holidaymakers can choose from an iconic collection of destinations.
Whether heading off to the far flung reaches of the world on a globe-trotting adventure or taking a shorter journey across to the romantic splendour of some of Italy's classic holiday regions, the world really is your oyster!
In each featured itinerary, holidaymakers will be taken on a number of insightful experiences that often rank among some of the most iconic on the planet.
Choose between tours taking you to great wonders of the world and many distinguished UNESCO-listed World Heritage Sites.
An ever-expanding selection of destinations ensure that holidaymakers are provided with an array of choices on which adventure to set off on next.
Keep a coin handy for those troublesome decisions to help the planning process!
Thinking about going on a guided tour for your next holiday away?
Click here for further information on our partner's website.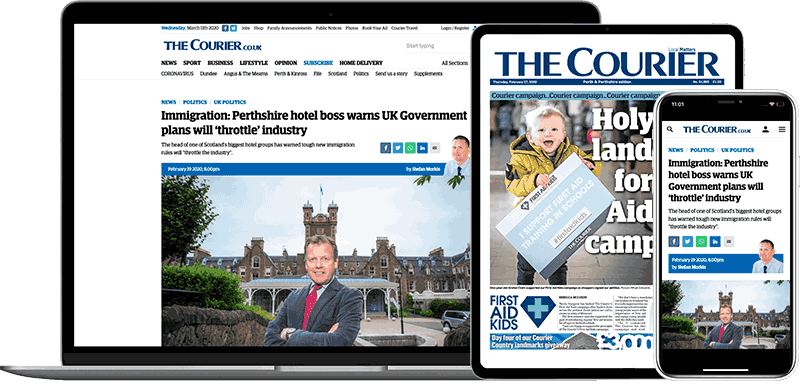 Help support quality local journalism … become a digital subscriber to The Courier
For as little as £5.99 a month you can access all of our content, including Premium articles.
Subscribe