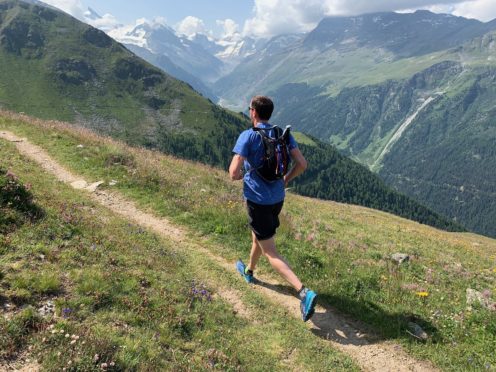 Jack McKeown heads to Switzerland's glorious Valais region for three days' trail running in some of the finest Alpine scenery.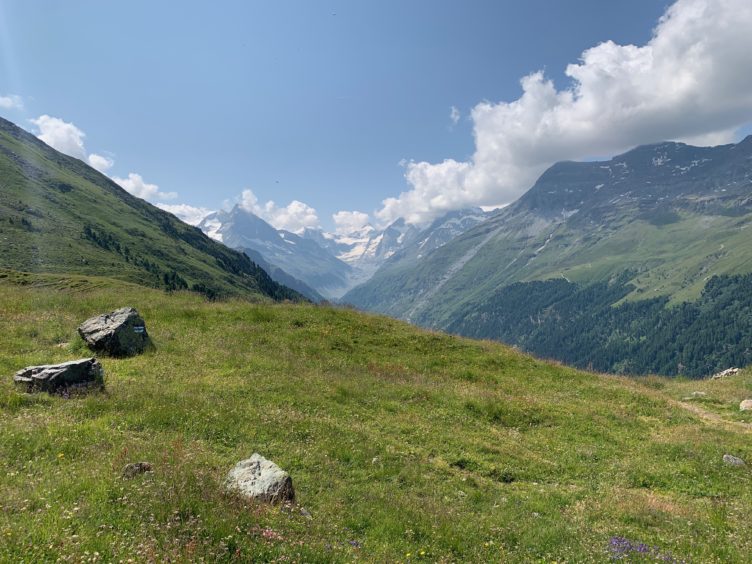 The train deposits me in the Swiss town of Sierre and a friendly PR girl from the local tourism office spares me a brace of bus journeys by picking me up. Half an hour of switchback roads lifts us above the valley floor and deep into Alpine territory. Journey's end is the pretty little village of St-Luc and its charming Hotel Beausite.
Standing on my sun-drenched third-floor balcony, I have an unobstructed view over the Val d'Anniviers and its range of 4,000-metre peaks, including the iconic Matterhorn. I've been invited here by Switzerland Tourism for three days of trail running in the Alps. Our journey will follow the route of the Sierre-Zinal, the "New York Marathon of mountain races" and the oldest event of its kind in Europe.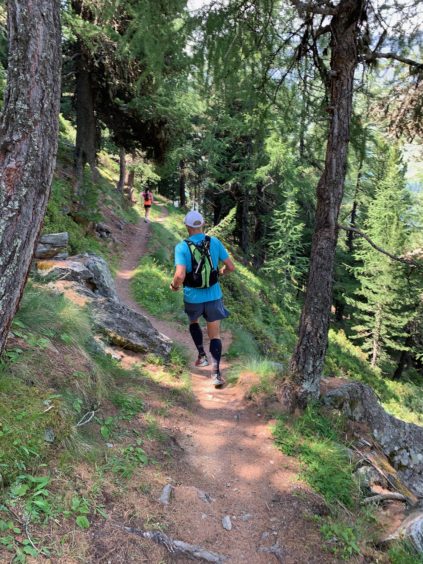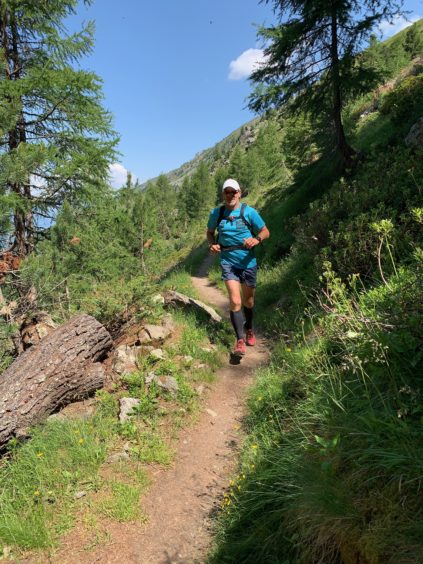 The 31km route starts in Sierre – I'm pleased to have lopped off part of the climb – and heads through mountain trails until it drops into the village of Zinal. Runners climb 2,200 metres before the race concludes with a sharp 1,100 metre vertical descent to the finish line. Strong knees are a must.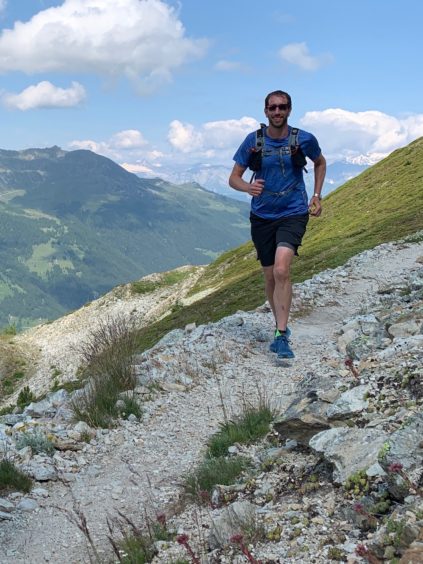 I enjoy a hearty dinner, loading up on energy for the next day, and the hotel owner asks if we want to meet "the bear of the mountains". This turns out to be his gigantic but friendly St Bernard who gives us all cuddles before we retire for the night.
Our guide for the first day is Jules-Henri Gabioud. The 32-year-old local, from the village of La Fouly, is an elite trail runner who has won several
high-profile ultra-marathons, including the Tor des Geants in Morocco – an astonishing 205 miles/330 kilometres, which took him nearly 80 hours.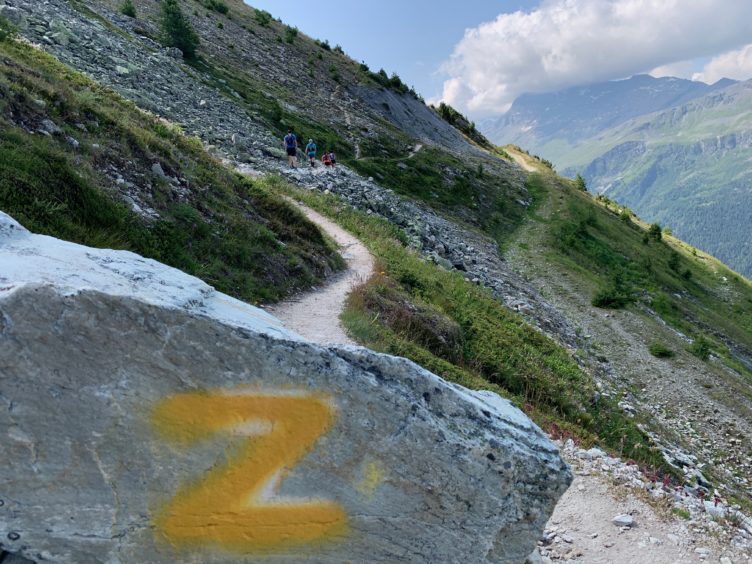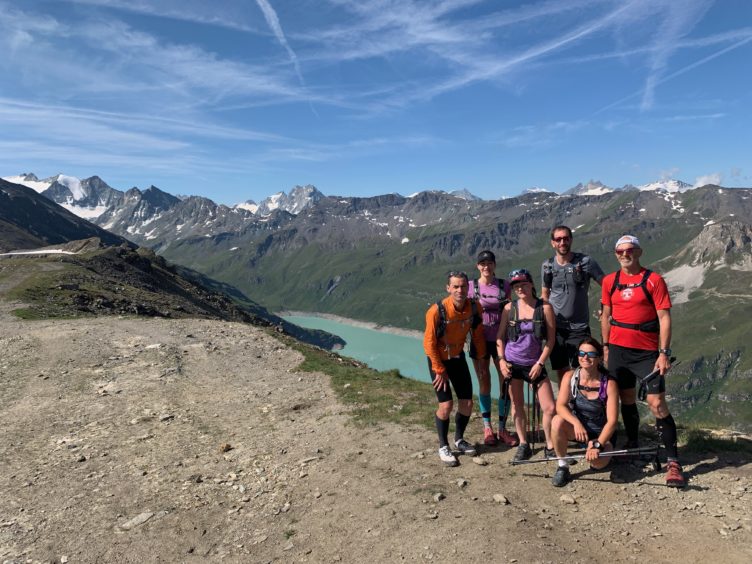 The following morning dawns bright and cloudless. With this part of Switzerland receiving more than 300 days of sunshine a year, good weather is the rule rather than the exception. Still, even by these standards we've done particularly well. Two weeks ago a heatwave drove temperatures up close to 40 degrees, which would have made running a nightmare. After it receded there was a day of snow – apparently it snows most months, even in summertime.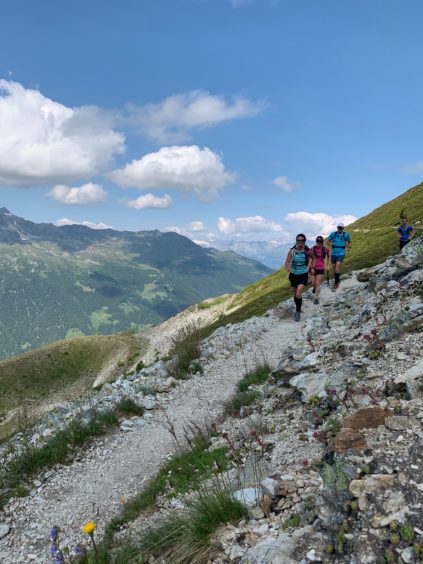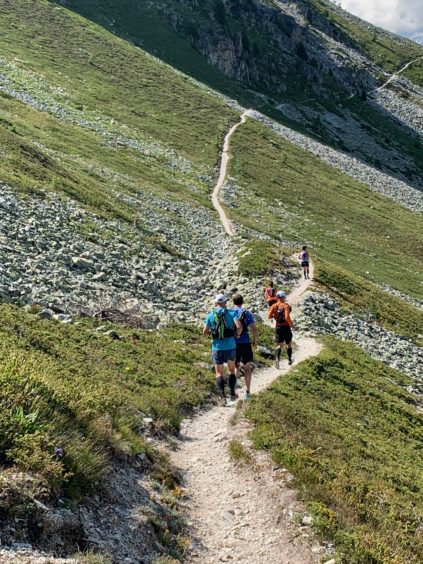 For the three days of our trip temperatures in the Alps ease into the low 20s. As we set off from St-Luc there's just a whisper of a breeze to lift the sweat off our brows.
Out of the four journalists and the Swiss Tourism PR lady that make up the trip, I'm the only one who isn't a seasoned marathon or ultra-marathon runner. I've done a couple of half marathons and beasted up and down East and West Lomond hills in preparation for some Alpine running, but I still feel the jangle of nerves as we set off.
My fears of gasping as everyone else sprints away from me quickly fade, as we set off uphill at a fast walking pace. "When running a long race in the Alps even the elite runners do not run uphill," Jules-Henri explains. "It takes too much energy and gains you very little time."
We use hiking poles to help push ourselves uphill, transferring up to 25% of the impact on our knees into our upper bodies. Above St-Luc, the trail enters woodland before we break cover on to the open mountainside and start on the steepest part of the climb.
Eventually, panting, we reach a ridge where a belt of snow still lies on the ground, even in the heat of July. Jogging along the ridge, we soon reach Cabane Bella-Tola, a traditional mountain hut that's been converted into a restaurant.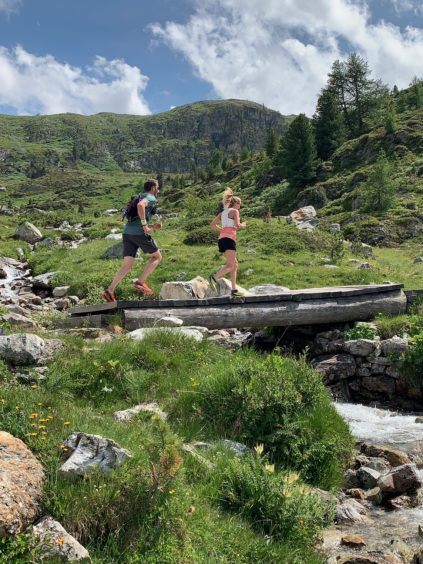 One hearty meal and a coffee later, I persuade my body to limber up ready for the afternoon's run. We've only covered about eight miles, but my Strava app says we've ascended 3,400 feet. My legs feel every one of them.
We carry on as an undulating trail creeps over the mountainside, lifting and dipping but inexorably taking us upward until we eventually reach one of the gems of the region, Hotel Weisshorn. Built in 1882 and rebuilt seven years later after a fire, the Weisshorn sits alone on a promontory 7,300 feet above the valley floor and is a Mecca for hikers.
We trotted in around 4pm and I enjoyed a well-earned pint of beer while gazing across to a jaw-dropping array of mountains – the iconic bent-chimney shape of the Matterhorn and the bulk of Mount Blanc are among the 4,000 metre peaks framing the horizon. Strava tells me I've covered 14.9 miles and ascended 5,441 feet – 1,000 feet higher than Ben Nevis. No wonder the beer tastes so good.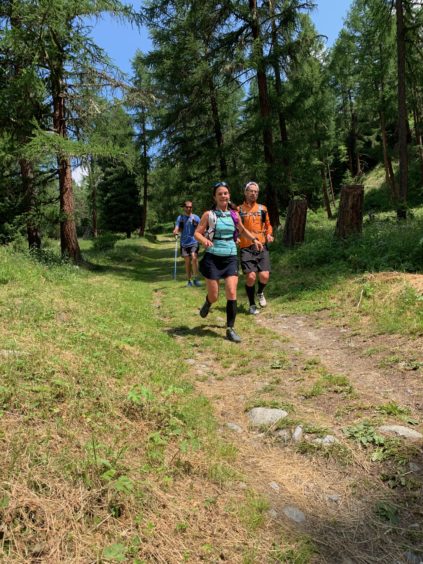 The hotel has not been greatly modernised since the 19th Century – each floor shares two showers and a single toilet – but it has a charm and style that can't be replicated.
Refreshed, we set off the next day, trotting uphill and speeding up as the route flattens.
Our guide this time is Sarah Kleinknecht, a French guide who, while not an elite athlete like Jules-Henri, is a veteran 60km runner and more than capable of outpacing our group.
A glorious morning of trail running unfolds as we cross some of the most beautiful scenery yet. The narrow track hugs the mountainside, bringing new contours into view every time we round a bend.
We cross streams, scramble over boulder fields and dash through flower-laden mountain meadows before a long, steep, knee-pounding descent through a forest takes us to the pretty little mountain resort of Zinal – where the race ends.
At one point a marmot dashes across the mountain and we pause to watch the furry rodent scurry past.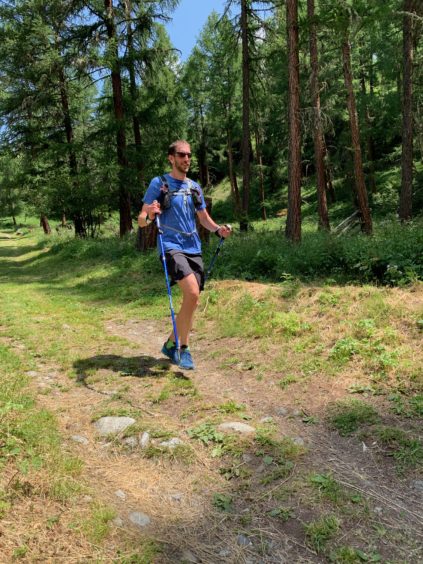 That night we enjoy dinner with two of the directors of the Sierre-Zinal, Valentin Genoud and Lucien Epiney. The race takes place each August and this year saw its 4,000 places snapped up in just 90 minutes. "Fun" runners start at 5am with the elite racers setting off at 10am. Legendary Spanish "skyrunner" Kilian Jornet has won six times, finishing last year's race in an incredible two hours 31 minutes, and is the favourite for this year's event.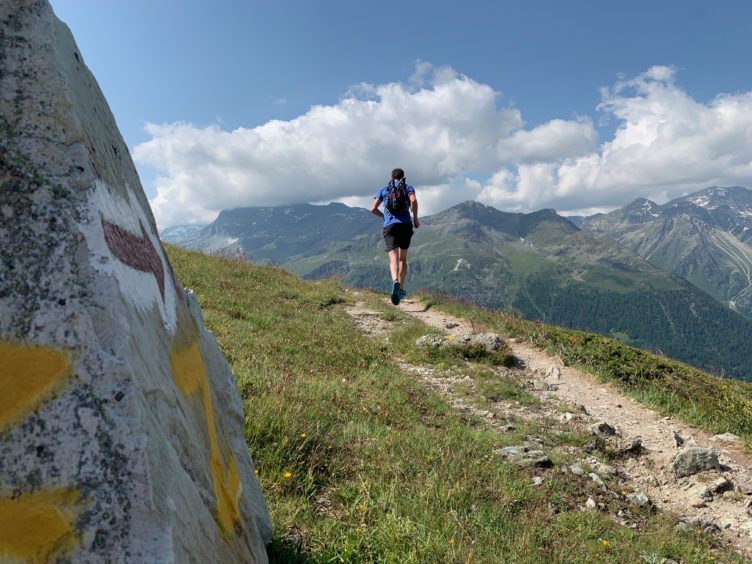 The following day is our last in Switzerland, sadly, and we take the cable car up to Sorebois, hiking the last 2,000 feet to the top of the ridge before running down to Barrage de Moiry, where we have lunch at the edge of a man-made lake that generates hydro-electricity for the region's towns and villages. The tinkling of cowbells is the only sound – until two juvenile cows lock horns in a tussle for hierarchy, making for a splendid sight.
A couple of hours later, on the train back to Geneva, I reflect on the past few days. Running in the Alps has been hard but glorious. My legs are weary, my tanned skin is tight across my face, and I feel good.
Our group ran the Sierre-Zinal trail but many more people hike it and I would love to come back and explore the area further. I enjoy running but there's something wonderful about the slower pace of walking, which lets you relax and enjoy the scenery.
---
Jack McKeown was a guest of Switzerland Tourism (www.MySwitzerland.com, or call 00800 100 200 30/ email info.uk@myswitzerland.com
SWISS operates flights from Edinburgh during the summer months.
The Swiss Travel Pass offers unlimited travel on consecutive days throughout the rail, bus and boat Swiss Travel System network. This pass also covers scenic routes and local trams and buses in around 90 towns and cities. The Swiss Travel Pass also includes the Swiss Museum Pass, allowing you free entrance to 500 museums and exhibitions. Prices start at £185.
The Sierre-Zinal race takes place on August 11 – www.sierre-zinal.com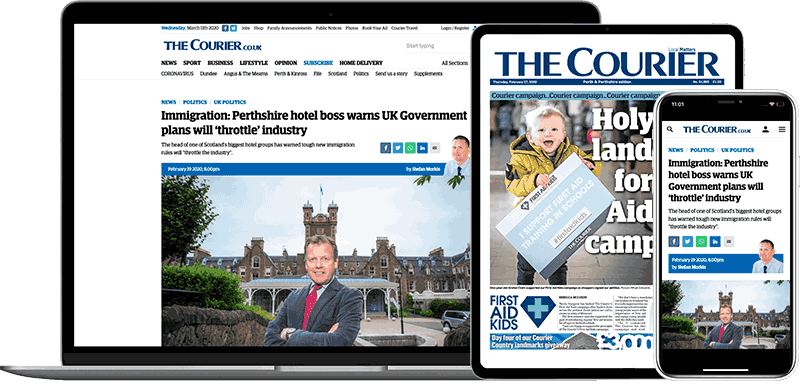 Help support quality local journalism … become a digital subscriber to The Courier
For as little as £5.99 a month you can access all of our content, including Premium articles.
Subscribe