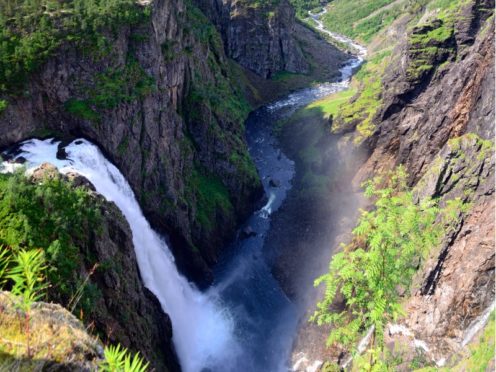 Still mulling over or have booked our 'Best of Norway & Scottish Isles' cruise?
Here are 5 magical experiences available at just some of the iconic ports of call featured across this memorable 9-night voyage.
1. Admiring the 'Gateway to the Fjords' from above
Holidaymakers opting to take the leisurely funicular ascending up to the top of Mount Fløien will be rewarded with magical views looking out across the historic Norwegian port city.
Rising high above Bergen, holidaymakers will be perfectly placed to admire the famed 'Gateway to the fjords'.
2. Cruising along the 'King of the Fjords'
The spectacular and stretching Sognefjord is the third-longest fjord on the planet.
Surrounded by breath-taking Norwegian landscapes, Magellan cruises at a comfortable pace along this iconic stretch of water before calling in at the award-winning cruising port of Flåm.
Best known for its renowned railway line taking passengers on a weaving journey through Norway's beautiful countryside, Flåm is a wonderfully picturesque village with a number of great scenic vantage points available close by.
3. Stepping back in time at Neolithic Orkney
Over 6000 years of history awaits during a port of call at the Orkney capital Kirkwall.
The collective islands have a strong Viking heritage, reminders of which can be spotted around Kirkwall in particular with the striking St. Magnus Cathedral rising high into the town skyline.
Further afield, visiting the mythical Ring of Brodgar and important archaeological site Skara Brae really is like stepping back in time.
Unearthed after a violent storm struck Orkney in the 19th century, Skara Brae is an essential island monument to the past where visitors can gain insight into a way of life practised thousands of years ago.
4. Visiting an Inner Hebridean Gem
Towards the end of the cruise, Magellan calls at Tobermory on Mull, presenting the chance for passengers to island-hop over to the picturesque Iona.
One of the most peaceful locations in the country, this traffic-free island has a long and notable history, often referred to as 'The Cradle of Scottish Christianity'.
Iona is an ideal walking location and perfect relaxation destination.
Tucked away along the island's coastline, visitors will find a number of secluded and rather beautiful beaches.
Another key reason holidaymakers decide to venture to this wonderful Hebridean gem, Iona Abbey is one of Scotland's most famous landmarks.
5. Witness a Norwegian natural wonder
In a country full of wonder, Vøringfossen is a simply stunning sight.
Leaving the comforts of Magellan during a call at Eidfjord, Vøringfossen is a towering cruising highlight attracting visitors from all over the world.
Whilst, not Norway's highest waterfall, Vøringfossen still drops down over an impressive 180 metres.
Set in a canyon-like landscape, the surrounding hills are often full of greenery stretching off for miles.
Book your place
Highlights mentioned may be subject to pre-registering specific shore excursions and are subject to operation and availability.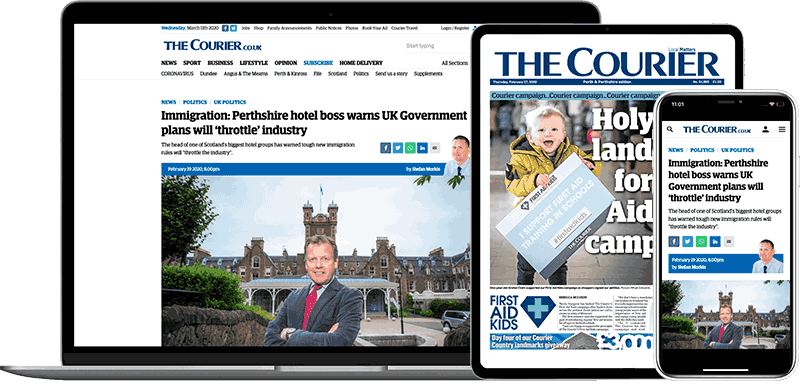 Help support quality local journalism … become a digital subscriber to The Courier
For as little as £5.99 a month you can access all of our content, including Premium articles.
Subscribe