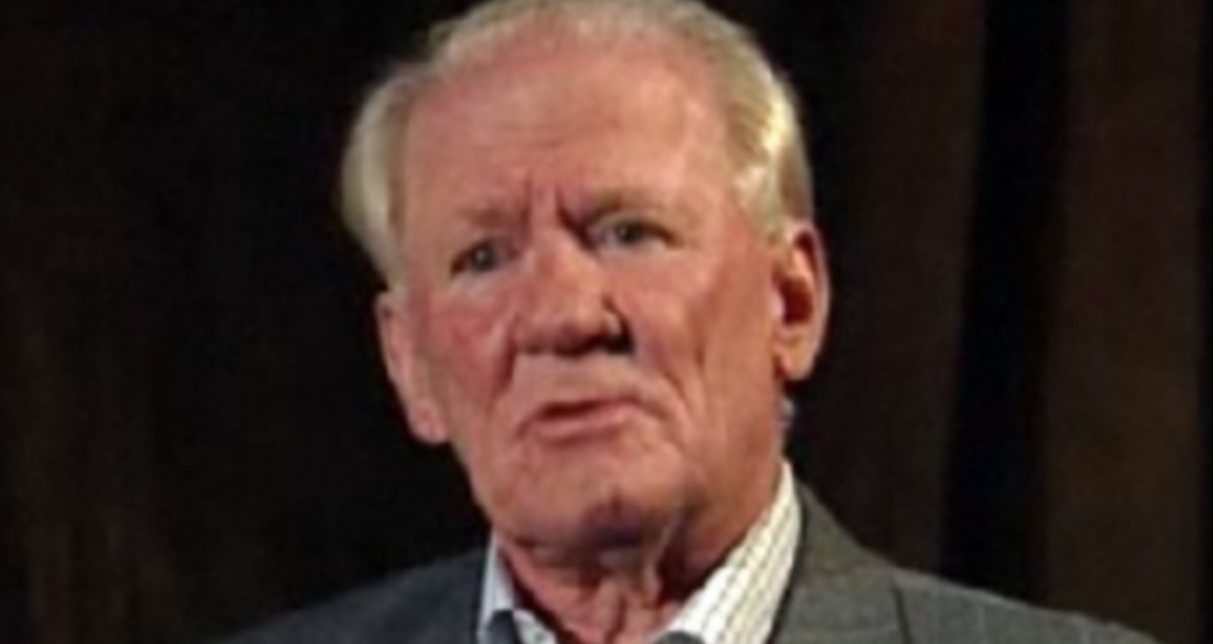 Legendary sports journalist Dick Donnelly has passed away at the age of 74 following a courageous battle against cancer.
Dick was one of the most popular and respected figures ever to grace the press boxes of Scotland.
He was most at home in his own city, covering Dundee United and Dundee for newspapers and broadcasters.
He was also the voice of football on Radio Tay, commentating on matches involving clubs across Tayside and Fife and treating listeners to his sports desk bulletins, including his famous Dick's Donkey racing tips.
Dick was a pupil at Harris Academy in Dundee and served his time as an apprentice hot metal worker in the case room at DC Thomson's Bank Street office.
His ability in goal was noticed by junior side Carnoustie Panmure and he then went on to be signed by senior side East Fife.
An agile and brave keeper, he served the Fifers well between the posts for around a decade before joining Brechin City.
His strength of character became clear when, during one game for the Glebe Park men, he broke his collar bone, had to play on the wing because there were no subs, and went on to score a goal.
Dick was also a keen golfer, table tennis player and a fine cricketer – a fast bowler. Had he not pursued a career in journalism after hanging up his gloves then he could have excelled on the cricket pitch.
His break as a football reporter came when, at the invite of the great Tommy Gallacher, he was asked to do match reports on a Saturday for The Courier.
He then went full-time as a football writer on The People's Journal, before moving to the Sunday Express as their staff man for the area stretching from Aberdeen down to Edinburgh.
He became a freelance reporter based in Dundee in the early 1970s, providing daily updates and match reports to most of the national papers.
Dick timed his move back to covering his hometown teams to perfection, coinciding with the rise of United as a European force.
He was on the spot for all of the Tannadice club's big continental clashes, including the European Cup semi-final in Rome, the victory over Barcelona in 1987 and the UEFA Cup final in Gothenburg that same year.
He was also a firm favourite among the staff and players at Dundee, always ready with a joke and a smile.
Indeed, his laughing face was a weel-kent one in the corridors and manager's rooms at Dundee, United and clubs across Tayside and Fife.
Dick also spotted an opening in the coverage of the Scotland youth teams, travelling all over the world in order to tell us back home how our talents of the future were doing in European and World championships.
Tributes poured in for him, led by lifelong friend and colleague Ron Scott of The Sunday Post, the former president of the Scottish Football Writers' Association.
Ron said: "I have known Dick for over 50 years – since I was a teenager – and I never knew anyone who had a bad word to say about him.
"I was at an SFWA event in Glasgow recently and had people lining up to ask me how he was doing.
"It is such sad news and we will all miss him."
Jim Spence, formerly of the BBC and currently a Courier columnist and United consultant, also praised his fellow radio broadcaster and reporter.
He said: "This comes as such a shock.
"Dick covered every big game in the city for decades and his gravely tones became the voice of authority in Dundee when it came to football.
"He was a really popular figure and a true gentleman of our profession."
Tom Duthie of the Evening Telegraph praised his great pal's journalistic skill.
He said: "I've known Dick since the 1980s was lucky enough to be able to call him a friend as well as a colleague and like so many others in our business I will always be grateful for the help and advice he gave me down the years.
"Through his work at Radio Tay and Clyde millions knew him as a football pundit, but those of us who worked alongside him also knew what a talented newspaperman he was and through reporting as a freelance he never lost his love of the written word.
"Even more than his journalistic ability, I will remember him as a great mate and a very generous man."