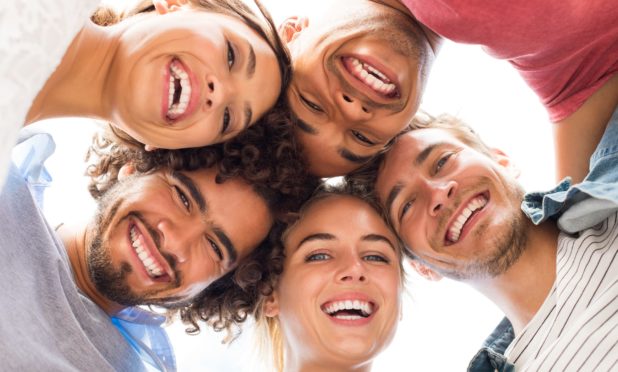 Relationship app Hinge has released data from an in-depth study that pinpoints exactly what "type" of profile picture will get them the most likes.
Data scientists created an algorithm targeting 35 specific photo tags (such as whether your hair is up or down, or if you're showing teeth or not) throughout a random selection of profile pictures.
The final numbers pulled were able to tell what the best approach should be when aiming to be authentic.
"Since Hinge profiles are designed to show off our Members' personalities, we want to help them put their best foot forward with their photos," says Hinge spokesperson Jean-Marie McGrath.
"Now we can tell them which photos they should share and which they should probably keep to themselves"
Summary
Smiling varies by gender. Hinge found that there was a gender difference when it came to the question of whether to smile with teeth or without teeth. Women smiling with teeth were 76% more likely to get a like than those smiling without teeth. For men, it was the opposite. Men smiling without teeth were 43% more likely to get a like than those smiling with teeth.
Stop it with the selfies. Hinge found selfies were 40% less likely to receive a like.
Get off the beach. For both genders, beach photos were relatively less likely to get a like, whereas sports photos were more likely to — to the tune of plus 75%.
Let people see your eyes. Hinge found sunglasses pushed down your chances by 41%.
The biggest downer was a potential rival. Posing with a "possible significant other" put a damper on likes, as it lowered your chances by 98%.
Things such as wearing sunglasses, adding a Snapchat filter and posing with someone who could be confused for a partner are all bad ideas when it comes to photo selection.
People want to see the "real" you, not someone with their face obscured.
Nor do they want to pick you out of a line-up. You should be representing yourself to the best of your ability. Showing a smile, enjoying a night out and participating in sports are all ways of doing that, according to Hinge's report.
Photo tips for women
For ladies, get that hair out of your face and you'll be 27 percent more likely to get a like.
You'll also be 76 percent more likely to get liked if you show off those pearly whites, and 69 percent more inclined to be liked if you are standing alone.
Apparently, side profiles are a great tactic as well, since you're 74 percent more likely to get that like if you're looking away.
---
Photo tips for men
For men, it's a different story.
Forget looking away, because women want to stare deep into your soul.
You'll be 102% more likely to be liked if you're staring straight ahead.
You'll also be more popular if you give women a coy grin without teeth, and if you're hanging out by yourself in the picture.
---
What photos will get you a lot of likes
Hinge also pulled information that highlighted what clearly works for profile pictures and what is probably keeping you single.
---
What photos will get you barely any likes
Stay off the sand! It turns out beach photos do nothing for your image, with both men and women less inclined to get likes if they're frolicking by the ocean.
The same could be said for the amount of selfies you post. That solo photo is 40 percent less likely to get a like in comparison to, let's say, a regular picture taken like a normal person.