 A disgraced former local wrestler has been ordered to carry out unpaid work after he sent explicit footage of himself to undercover police.
Charles Riddell pretended he was 14-years-old to groom a boy called Dylan, sending him a video of himself carrying out a sex act.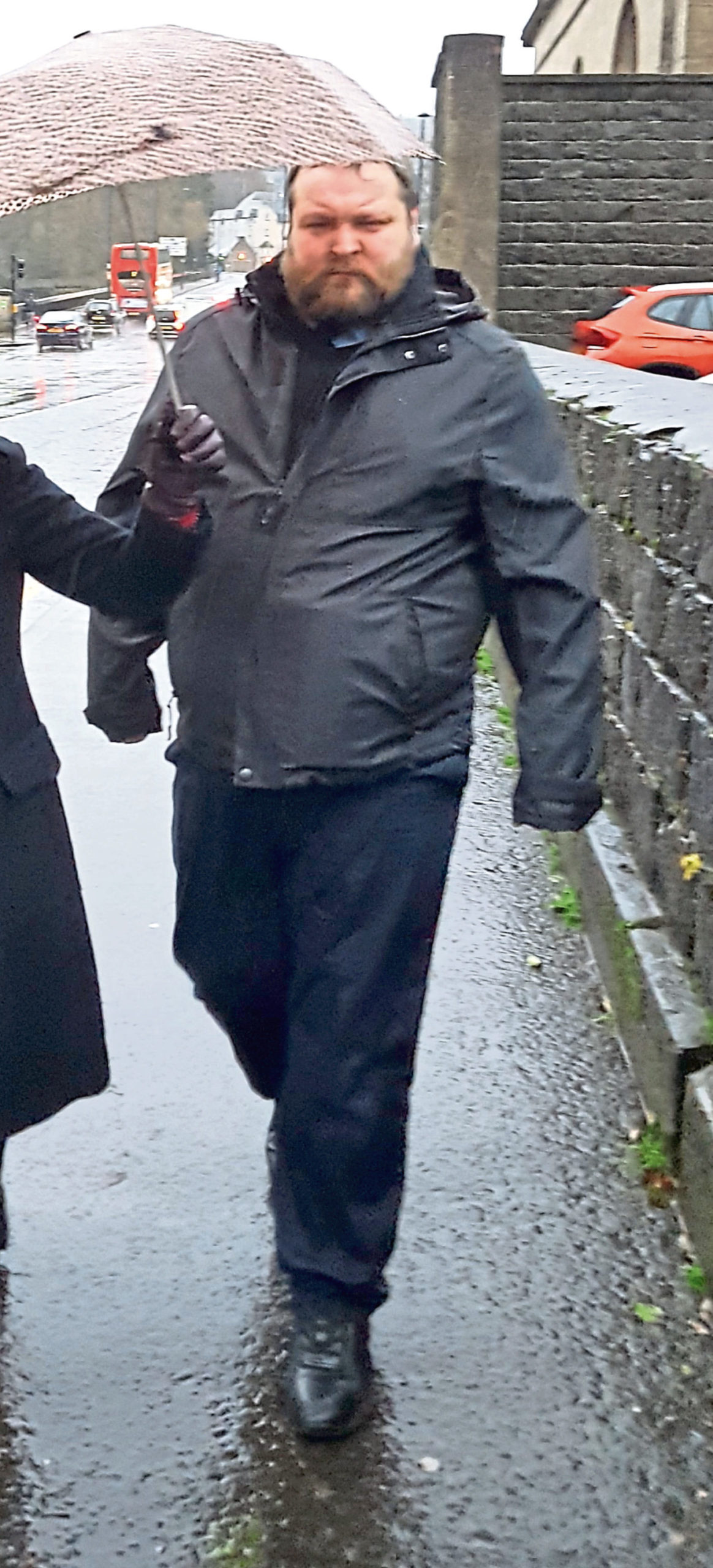 But "Dylan" was a fake identity being used by a covert police operation to trap paedophiles who were targeting children online.
Officers raided his home and identified his bedding as matching that in the background of the video posted by him online.
Sheriff William Wood said: "This video might have caused significant harm if viewed by a child."
Perth Sheriff Court heard how Riddell filmed himself carrying out a sex act. He then sent it on Skype – unaware he was being trapped in a nationwide sting operation.
Fiscal depute Nicola Gillespie said: "The accused spoke about video calls and requested pictures of the boy in his underwear.
"Video contact was made by the accused and the officer was able to see the accused. Various identifying features were noted. The chat was sexual in nature.
"There was a second call and he carried out a sexual act."
A search of Riddell's computer showed he had been in contact with "Dylan" and had possession of indecent child images.
Riddell, of Ardblair Road, Blairgowrie, admitted that between July 14 2016 and August 16 2017 he possessed indecent images of children at his home.
He also admitted sending a video of himself to what he believed was a 14-year-old boy called "Dylan" in a bid to obtain sexual gratification on October 23 last year.
Riddell, who had been suspended from his job pending an internal investigation, was once known as a wrestler for Scottish Wrestling Entertainment, a wrestling outfit in Tayside, and fought under the name "Chas Phoenix".
It is understood the organisation has long since cut ties with Riddell.
A Scottish Wrestling Entertainment representative confirmed the group had cut ties with Riddell long ago.
He said: "He hasn't been involved for a very long time and no-one speaks to him or of him. He's been erased from anything to do with SWE.
"The wrestling has nothing to do with him, or what he's done."