A Tayside woman has spoken of her delight after two men who ran legal high shops in the area were each jailed for four and a half years.
Liston Pacitti and Paul Brocklehurst, who had shops in Arbroath and Montrose, and Perth respectively, were sentenced at Dundee Sheriff Court.
Lorraine Greig, 60, was one of those who protested outside Brocklehurst's shop on County Place, Perth, on several occasions.
She said: "I took part in the protests as I wanted to do what I could to expose the evil of these legal high shops.
"They were eventually shut down and I am glad these men have been jailed as they brought misery on to our streets.
"A number of the other protesters are, like me, carers for people who suffer from substance misuse.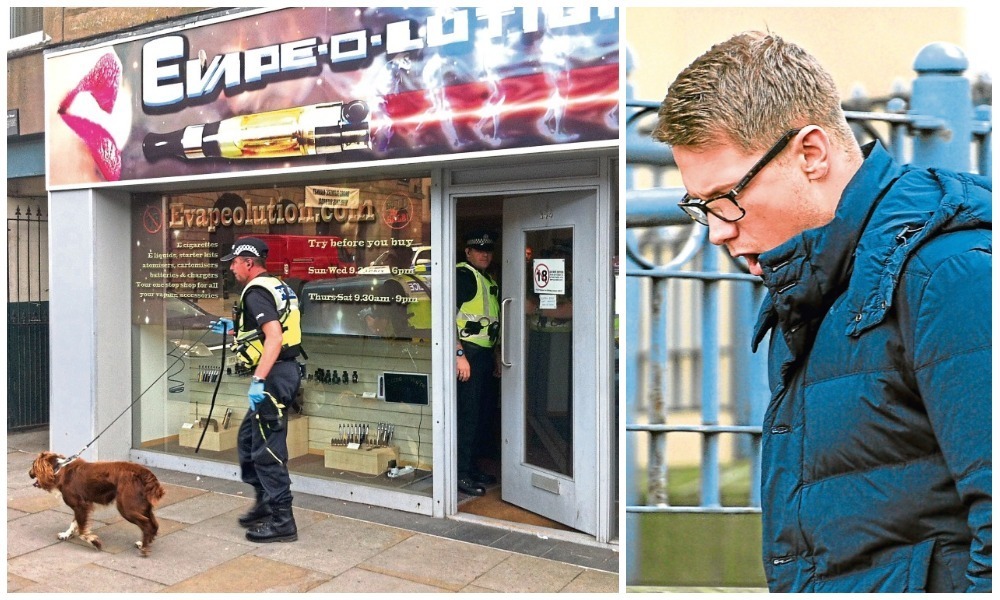 "We were, and still are, concerned for those in the grip of these legal high substances.
"While under the influence of them, folk have walked in front of vehicles and some have ended up in comas.
"The shop in Perth was doing a roaring trade but our protests had a lot of support from people.
"There were folk who stopped and said they were behind our protests and drivers going by would toot their horns.
"There was great delight when these shops were shut down and we are so happy these men are now behind bars.
"They were making big sums of money selling misery."