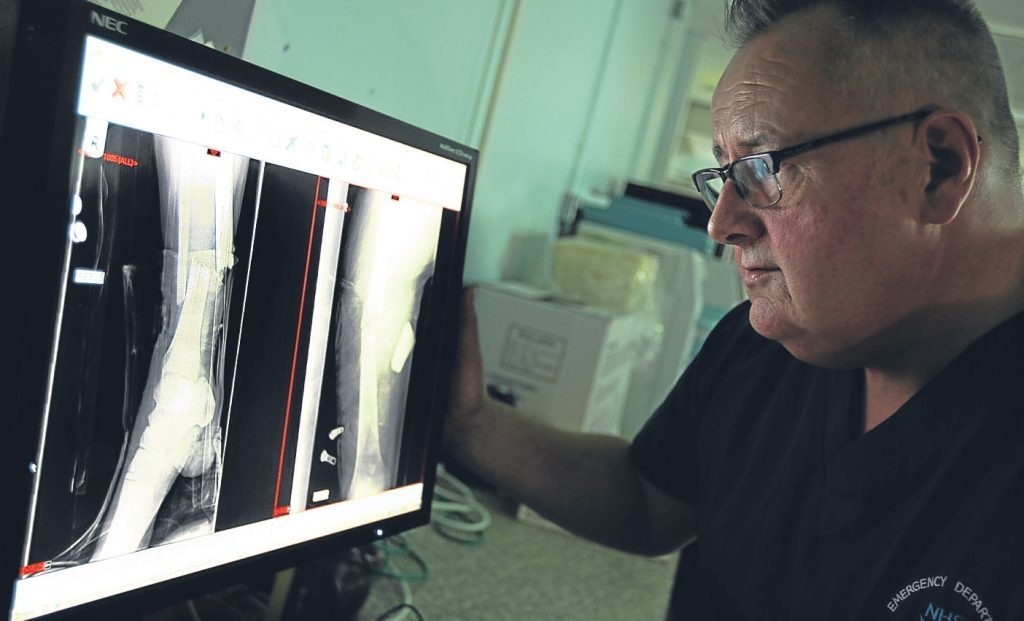 More than buildings and medicines, staff are key to the success of the NHS in
Tayside – now and into the future.
The board employs more than 14,000 staff in clinical and behind-the-scenes
roles, all of whom are vital to patient care and experience.
It will be the job of head of HR George Doherty to ensure they have the
numbers, skills and support to adapt to and help shape the change programme.
Over the next five years he and his team will look to improve care by
improving the efficiency of workplaces across Tayside.
He will also look to lead recruitment drives to address skills shortages in
areas such as GP provision and mental health care as well as reducing spend on
agency staff.
Mr Doherty said: "There is huge demand for healthcare and we need
more doctors, nurses and physicians.
"That is true across the country, particularly so in specialities such as
mental health.
"There is an ongoing programme of recruitment and we are working hard to
position NHS Tayside as an attractive place to work."
Retaining valued staff has also been problematic and Mr Doherty said
significant efforts were also being made to improve their experiences.
"We must use their expertise, listen to their voices, provide development
opportunities and provide the training they need," he said.
Mr Doherty said there was a need to prepare staff for changing roles,
supporting the shift from care in hospital settings into communities and the
home.
There has also been extensive work undertaken to introduce new roles in the
healthcare system, with NHS Tayside active in the recruitment of advanced
nurse and physio practitioners.
Innovation, technology and new organisational systems will also be used
to improve quality of care.
One of the keys steps undertaken to reduce agency spend is the introduction
of a new rostering system to ensure that managers can make the most effective
use of staffing resources.
Mr Doherty said the system was already bearing fruit for nursing, in
conjunction with a review of a nurse bank to provide cover in emergency
situations and avoid turning to agency.
He said: "The decisions taken around supplementary staff are not driven by money but by care for patients.
"Agency staff are hugely expensive, however, but they are a last port of call
and we have started to turn things around. We are lessening our agency
spend."
NHS Tayside is also working closely with Dundee University through the
groundbreaking Academic Health and Science Partnership to deliver cutting
edge training and prepare the next generation of clinical staff.
Mr Doherty said that no matter the change ahead, staff should know just
how valued they are.
"I don't think people always appreciate or know just what we do here, but every day I see brilliant people working really hard to do the best job they can," he said.
"They want to make a difference."
For more on this special series, click here.