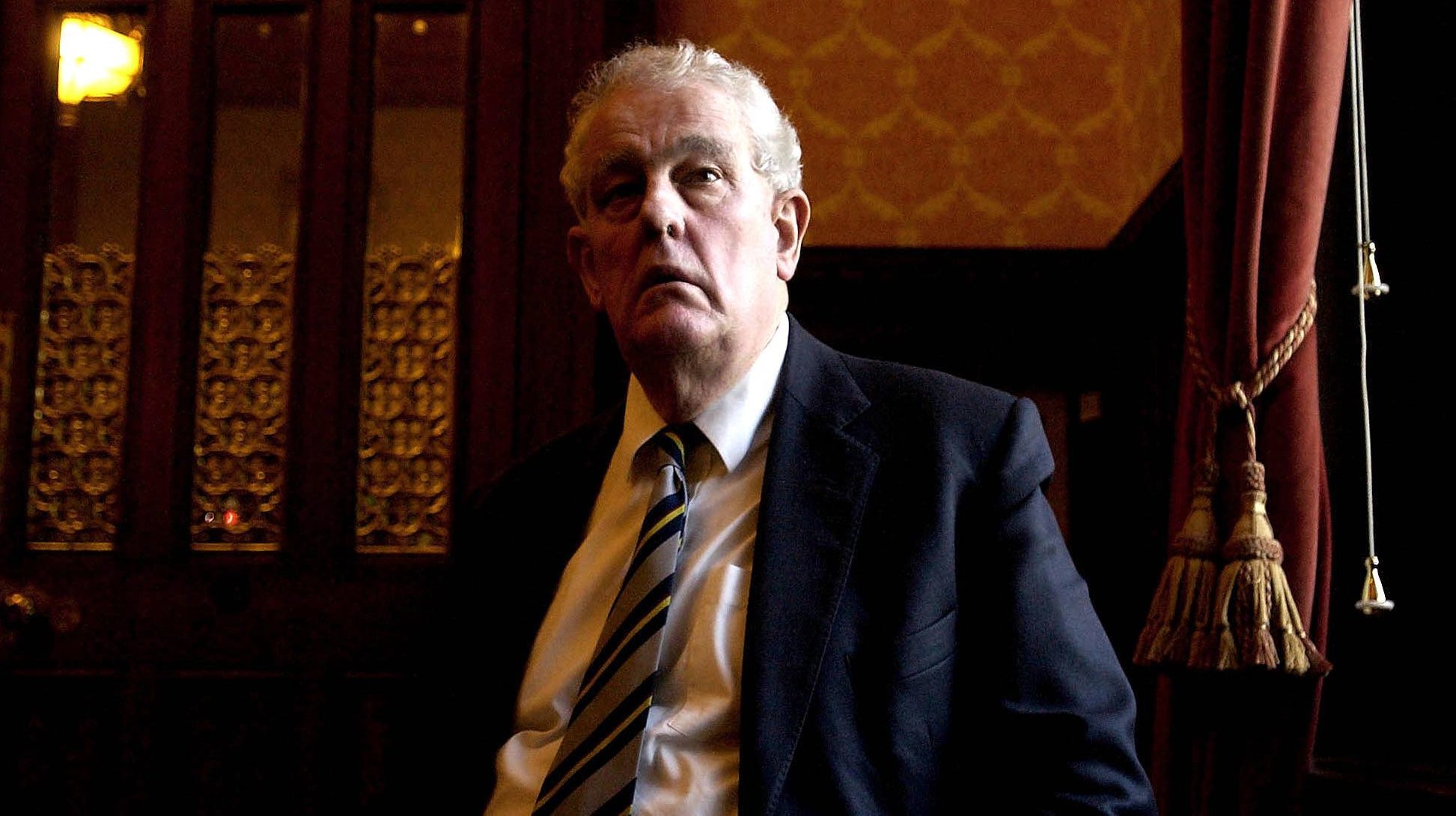 Former Labour MP Tam Dalyell – known for his persistent questioning of Margaret Thatcher over the sinking of the General Belgrano during the Falklands War – has died aged 84.
A family statement said the parliamentary veteran – who spent 43 years as an MP – died after a short illness.
"Tam Dalyell devoted his life to public service in Scotland, in the UK, and beyond," the statement said.
"He made an enormous contribution in many spheres. He will be much missed both publicly, and more importantly personally, by his family and many friends."
An Old Etonian who inherited a baronetcy – although he never used the title -Mr Dalyell made an unlikely Labour leftwinger.
First elected as MP for West Lothian in Scotland in 1962, he made a name for himself for his dogged pursuit of a series of often unfashionable causes in which he passionately believed.
Over the years, his tenacious questioning made him a thorn in the side of successive prime ministers, both Labour and Conservative.
A fervent opponent of Scottish devolution his famous constitutional challenge – why should Scottish MPs at Westminster be able to vote on English matters when English MPs would be unable to vote on Scottish issues – became known as the "West Lothian question".
He was a frequent critic of Britain's military interventions overseas – one of his first campaigns was against Labour prime minister Harold Wilson's plans to hand over a coral atoll in the Indian Ocean to the United States to use as an airstrip.
A supporter of the Troops Out campaign in Northern Ireland, he branded Tony Blair a war criminal over the invasion of Iraq.
He was most famous however for his remorseless harrying of Mrs Thatcher over the sinking of the Argentine warship General Belgrano and was twice expelled from the Commons chamber for calling her a liar.
In 2001 he became the Father of the House as its longest-standing member. He finally stood down in 2005.
Commenting on the news, Scottish Labour leader Kezia Dugdale said the Labour movement had "lost a giant".
"Tam Dalyell was one of the most influential MPs, writers and thinkers of his generation," she said.
"Tam served the people of West Lothian tirelessly for decades through periods of great change. He truly was their champion. As Father of the House his wisdom was passed on to countless MPs, serving as a parliamentarian while Britain had eight Prime Ministers.
"A man of peace and a man of principle, his legacy will live on in the Commons for decades to come.
"Our thoughts are with his family and many friends at this time."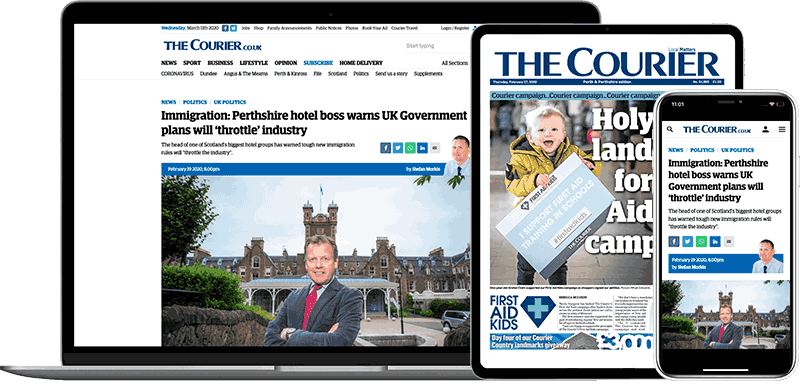 Help support quality local journalism … become a digital subscriber to The Courier
For as little as £5.99 a month you can access all of our content, including Premium articles.
Subscribe