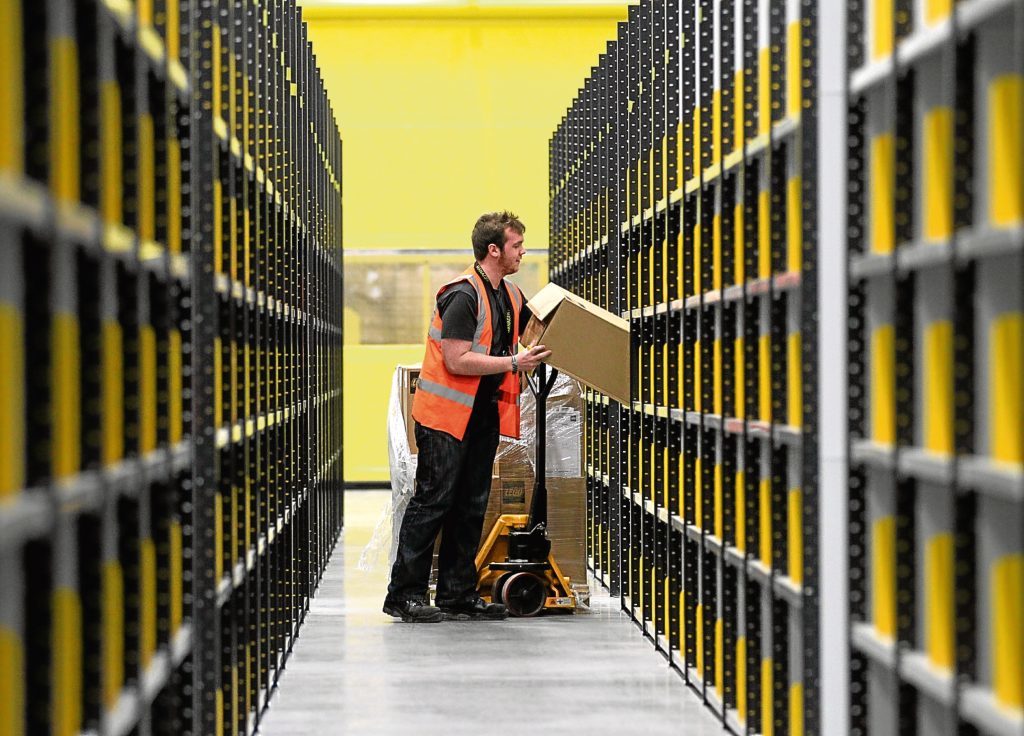 Online retail giant Amazon has offered  permanent jobs to more than 300 seasonal staff at its Fife fulfilment centre.
The latest jobs boost came as the group – which has come under sustained pressure in recent months over pay and working conditions within its warehousing network – announced plans to create 5,000 new jobs within the UK this year.
The current recruitment drive will take the US corporation's total workforce to more than 24,000, with over 1,700 of those roles based at Dunfermline.
A key part of the group's recruitment strategy is the conversion of temporary staff brought in for peak periods such as Christmas and Black Friday into full-time roles.
For Christmas 2016, Amazon took on 4,000 extra seasonal staff at its gigantic centre at Halbeath.
The company has now confirmed that a significant number of those recruits have now been kept on and offered full-time contracts.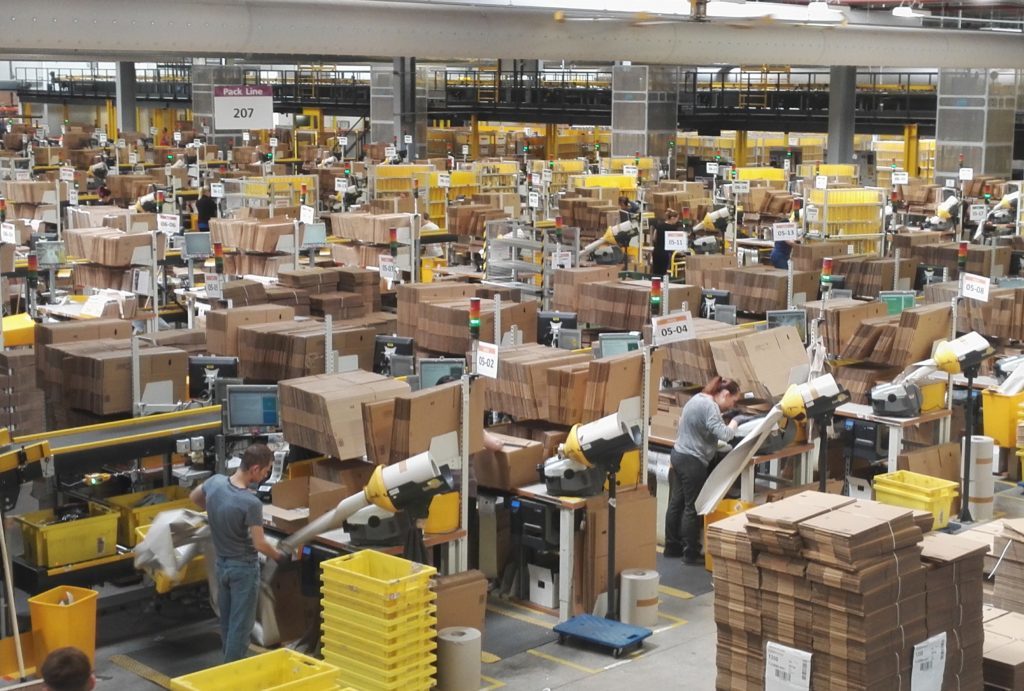 As well as fulfilling orders placed through Amazon's website, the Dunfermline facility handles returns for much of the company's UK operations and also carries out repairs and refits on the group's own-branch technology range.
The company is also creating new roles within its wider UK network including posts at its customer service centre in Edinburgh and at a development centre in the city.
In addition, Amazon is investing in three new UK fulfilment centre sites at Tilbury, Doncaster and Daventry.
"We are creating thousands of new UK jobs including hundreds of apprenticeship opportunities as we continue to innovate for our customers and provide them with even faster delivery, more selection and better value," Doug Gurr, Amazon's UK country manager, said.
"We are hiring for all types of roles from flight test engineers, software engineers and corporate managers in our development centres and head office, to operations managers, supervisors, engineers, service technicians, HR roles and order fulfilment roles in our fulfilment centres."
Amazon was subject of controversy in December when it was revealed a small number of workers at Dunfermline were camping out near to the logistics centre in a bid to save time and money getting to work.
The issue arose as separate allegations surfaced about working conditions within Amazon centres.
Amazon said its new full-time UK jobs "come with competitive pay and comprehensive benefits."
In addition to the full-time roles, Amazon said it is also committed to providing a "wealth of varied work opportunities" to appeal to the full spectrum of the UK workforce.
"Amazon is committed to creating opportunities with choice and flexibility that appeal to the widest range of individuals, from those that want a full working week to those that just want to work for a few hours," said Roy Perticucci, vice president, Europe Customer Fulfilment, Amazon.