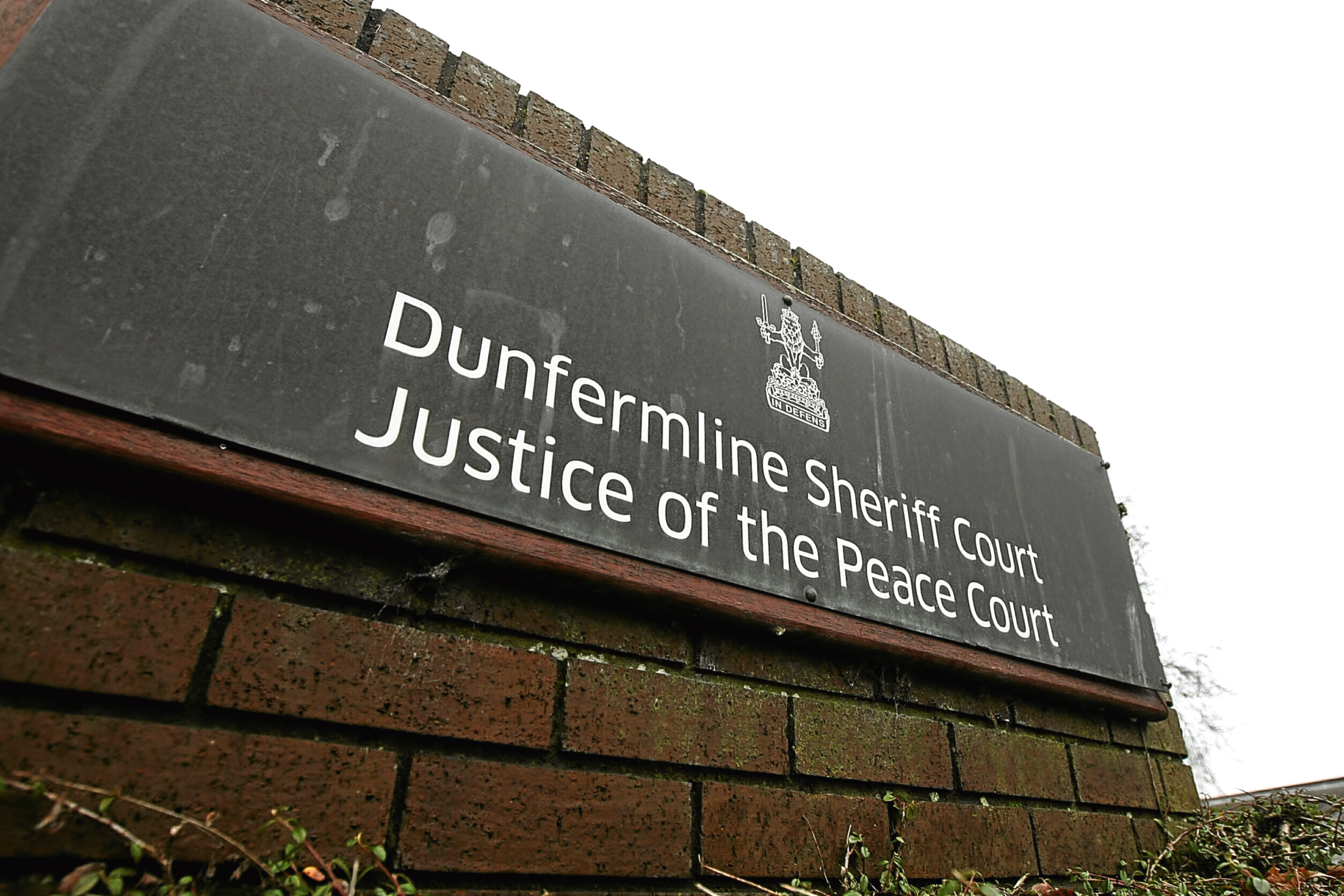 A Fife man has told a court that four women making rape allegations against him were all lying.
Neil Ireland, 39, was giving evidence at his trial at the High Court in Dunfermline.
Ireland, formerly of Methil and now living in Glenrothes, is accused of sex offences committed in various parts of Fife over several years.
Ireland, under questioning by his solicitor Iain Paterson, went through the allegations one by one and said they were all false.
He told the court he was currently living with his mother in Glenrothes and working as a forklift driver.
The first woman who gave evidence last week claimed that she constantly rejected attempts by Ireland to begin a relationship.
She told the court that at the time she had just come out of a violent relationship, was not looking to enter a new relationship and certainly not with Ireland.
However, Ireland on Wednesday told the court they were "in a romantic relationship for four or five months as boyfriend and girlfriend".
Mr Patterson asked, "Did you on any occasion rape her?"
"Only by her wanting it. That was a fantasy of hers," answered Ireland.
He went on, "She explained she had a rape fantasy but I told her I was not happy with that. She said, 'Are you a man or a mouse? It's a man I want.' I reluctantly agreed to do it."
However, he claimed he insisted they had a safe word which either could say to stop the sexual activity.
Another woman claimed she had given birth to two children, each as a result of being raped by Ireland.
Ireland said this was all lies and added, "We were in a relationship and they were conceived within a loving relationship." He said he had been at the birth of both children.
The same woman told the court she was raped twice when she had her baby in the bed with her and one of these occasions was when she was eight months pregnant.
Ireland said the sex was always consensual and on the occasions the child was in the bed, the woman had asked him to "be gentle" so as not to wake her up.
Earlier, at the end of the Crown case, three of ten charges were dropped. It is now alleged that Ireland sexually assaulted four women, including offences of rape.
He denies all the charges and the trial before Lord Uist continues.