The impact of teacher stress is well documented – but Scottish children have increasingly been seeking the aid of counsellors due to "excessive stress" during exam season, according to charities. Michael Alexander reports.
It's the time of year when schools, colleges and universities across Scotland put up their 'Quiet! Exam in Progress' signs – and with it comes inevitable exam stress and worry.
But could changes to the education system be contributing to a doubling in the number of Scottish children contacting a counselling helpline abpout exam stress over the past year?
According to the children's charity NSPCC's Childline, counselling sessions for girls who gave their location as Scotland jumped from 53 in 2015-16 to 108 in 2016-17.
Contacts from boys were less frequent but they also rose from just five in 2015-2016 to 20 last year.
The total number of counselling sessions delivered to children in Scotland rose from 106 to 150.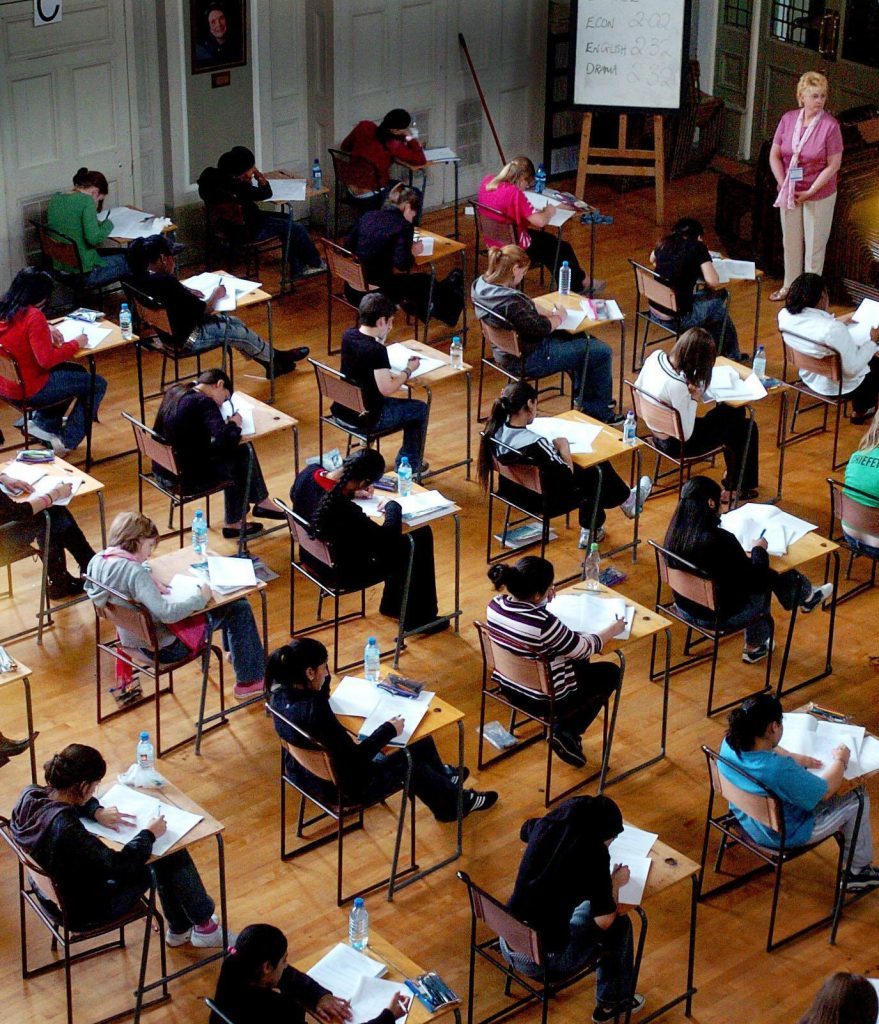 The figures are amongst thousands of contacts made to Childline across the UK in the past year.
Many of those pupils told counsellors they were struggling with subjects, excessive workloads and feeling unprepared.
Children aged 12-15 were most likely to be counselled about exam stress but this year saw the biggest rise – up 21% on 2015/16 – amongst 16-18 year olds,
Worryingly young people are consistently telling counsellors exam stress can contribute to depression, anxiety, panic attacks, excessive crying, low self-esteem, self-harming and suicidal thoughts, or even make pre-existing mental health conditions worse.
The Scottish Government has acknowledged it must do better after being criticised for its record on literacy and numeracy over the past 10 years. It describes the well-being of pupils as "vitally important".
But there are mixed views from teachers on whether the implementation of Curriculum for Excellence, and subsequent changes to the exam system, are contributing to pupils' stress levels – particularly as exam stress counselling sessions in England are also on the rise, suggesting the issues are far wider.
One Fife-based secondary school teacher, who asked not to be named, told The Courier: "My first thoughts are that in general the exams aren't any more stressful.
"However, the continual assessment component can be daunting. Additionally in my catchment – where there is a high rate of free meal allocation, indicator of deprivation and social mobility issues – it seems a common coping strategy (from pupils) is to put down the shutters, bury heads in the sand and truant classes."
A different view was taken by another Fife-raised secondary school teacher, however, who now works overseas. He said the new Scottish exam structure could at least in part be to blame for the added pressures.
"Firstly, the number of assessments for N5 and Higher which current pupils have to go through is much higher than under Standard Grade and the previous Higher – for example, in Modern Studies there are three which must be passed over the course of the year," said the Dundee University-graduate, who asked not to be named.
"If a pupil fails one, they get a second shot, which sometimes gets left closer to the exams than is ideal just simply because there is no time to do them.
"Some of the pressure from this will go when these assessments are removed, but having read the new proposals I'm not completely convinced that they will reduce the pressure on pupils – or alleviate the workload of teachers, for that matter.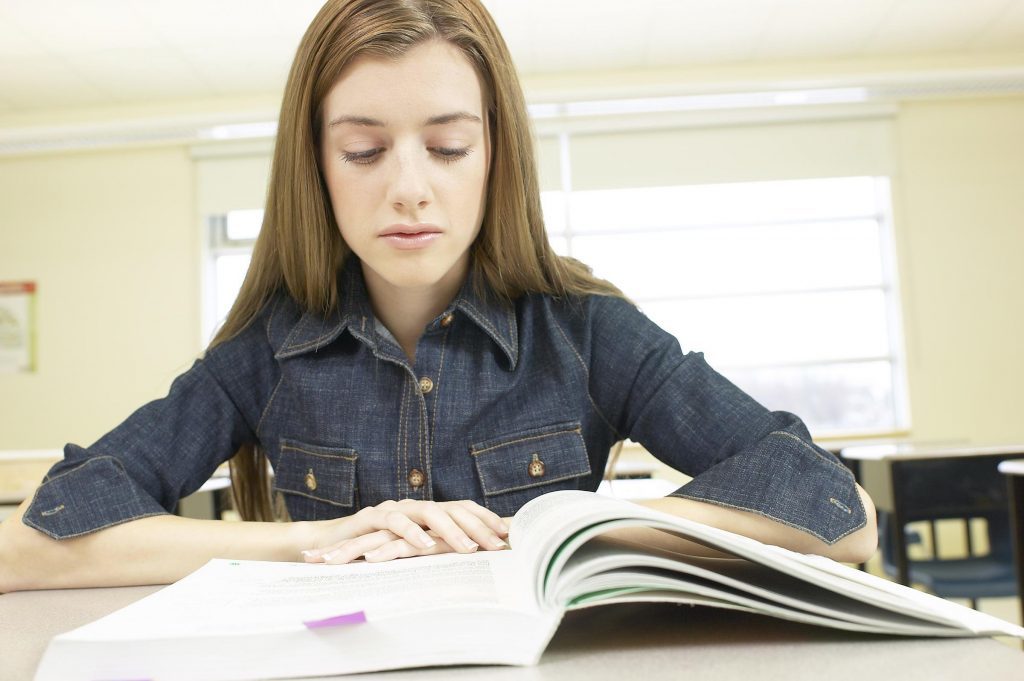 "The assignments for N5 and Higher also add an extra degree of pressure. These need to be completed by about March, with the write-up in exam conditions in school before being sent off for marking.
"This means that in some ways the exam period is longer, starting before the Easter break for many students – and if you're studying seven N5 subjects, that means seven exams before the actual exam period starts."
The teacher added that he doesn't think today's children are as "well drilled" in exam preparation as they were 30 years ago.
He added:"I wonder also if the added stress of so many people going to university is equally great, and the fact that some jobs are now requiring Highers where maybe 20 years ago they didn't?"
David Farmer, Fife publicity officer for Scotland's largest teaching union, the EIS, said: "It's clear from members without being able to quantify numbers that pressure on kids has risen markedly over the last four or five years.
"A lot of has to do with the perceived value of certain gold standard qualifications like Higher Maths and Higher English which a lot of entrants to higher education depend on.
"The other thing I would say is that kids have not always developed the strategies of adults to cope with pressure. Is this something they can come back to in future? Kids see an exam as the be all and end all, and perhaps the system puts that pressure on them.
"We are not at the crazy levels of stress that happen in Japan or China, but the idea of sitting in rows for 1.5 hours to sit a paper is stressful. There's no getting away from that. It's how kids prepare for it."
Important
A Scottish Government spokesperson said:"The well-being of school pupils is vitally important, and we recognise the impact that anxiety about school work can have on children.
"That is why health and well-being is a key priority of the Curriculum for Excellence. "All adults working in schools are responsible for supporting and developing mental, emotional, social and physical well-being to support successful learning and happy lives.
"In addition, opportunities should be available through the school year for every young person to have regular conversations about their learning and progress. This should include discussing any stress a young person may be feeling as they prepare for examinations, and support around how this can best be managed."
Pressure
Joanna Barrett, acting national head of NSPCC Scotland said: "Every year we hear from thousands of children who are struggling to cope with the pressure to succeed in exams. For some this can feel so insurmountable that it causes crippling anxiety and stress and in some cases contributes to mental health issues or even suicidal thoughts and feelings.
"Exams are important but worrying and panicking about them can be counterproductive, leaving young people unable to revise and prepare. It is vital that young people are supported by family, friends and teachers during the exam period to help them do the best they can."
*The NSPCC has the following advice for young people taking exams:
Make sure you take regular breaks from revising and do some exercise
Go to bed at a reasonable time and try and get some sleep
Try to think positively – even if you don't feel like it, a positive attitude will help you during your revision
Remember that everyone's different – try not to compare yourself to your friends
Advice for parents and carers to help ease exam stress:
Don't place unnecessary pressure on your children to gain certain grades
Encourage children to take regular breaks, eat snacks and exercise
Help them revise by leaving them the space and time to do so
Be supportive and help alleviate their worries by talking to them
Advice for teachers:
Facilitate classroom discussions to get students talking about exam stress
Encourage students to take regular breaks from studying for exams
Encourage students to talk to you or other teachers about exam stress
Children and young people can contact Childline for free, confidential support and advice, 24 hours a day on 0800 1111 or at www.childline.org.uk