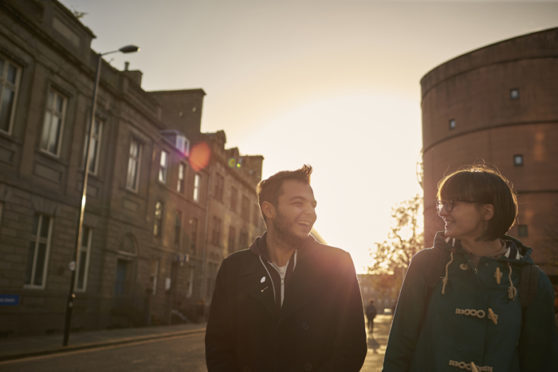 If you're not sure what your next step is, what course to study, or if university is even for you, all these questions and much more can be answered at an Open Day.
At Abertay University, the last Open Day this year takes place at its Bell Street Campus on Wednesday 24 October, 10am-4pm.
Book your place now, and even bring some family/friends with you. It's completely free to attend.
There's so much going on during an Abertay Open Day – the hardest bit is packing everything in. There are practical course sessions, guided tours of the campus and halls of residences, and information on everything from funding to applying through UCAS. You'll also get the chance to chat with staff and current students, ensuring that you leave with a much clearer idea of what to do next.
Abertay is the top modern university in Scotland, according to the Guardian Guide, 2019. It's small, friendly and prides itself on the personal touch – students aren't just a number on a list. The University's main focus has always been to prepare its students for the world of work, and strong industry links are key to this.
Its courses have strong relationships with local, national and international organisations and, right from the off, students are in close contact with them. Work placements, guest speakers and real-world projects make Abertay students confident, prepared and knowledgeable graduates.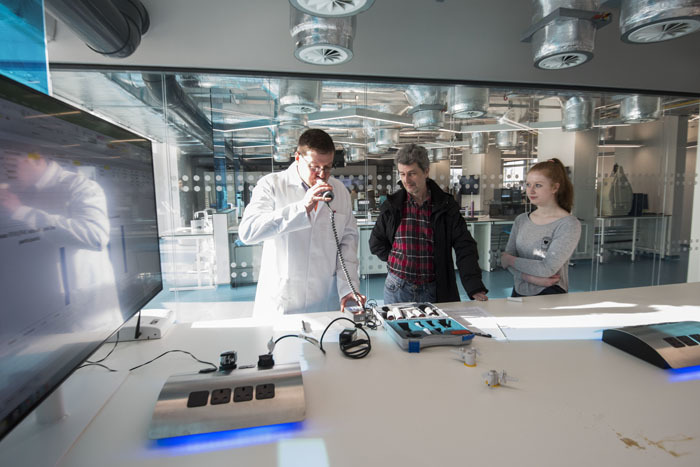 Attending an Open Day will:
Put you in touch with a range of experts who can answer all of your questions – including how to apply, funding options and extra-curricular opportunities
 Offer a taste of what you'll study, no matter your course of interest(s)
Give you a true feel for student life at Abertay
Help focus your mind when it comes to answering the all-important 'what's next for me?' question
Abertay's range of courses cover:
Computer games and arts
Computing
Ethical hacking
Sport, nutrition and fitness
Science
Marketing
Accounting
Law
Psychology, counselling and mental health
Civil engineering
Criminology
Sociology
Social science
One visitor to a previous Abertay Open Day said: "It's impressive actually, and lives up to expectation. I'd heard a lot about the University and everyone I've spoken to says they're glad they chose Abertay."
To give you a taste of where an Abertay degree can take you, hear from a couple of its graduates:
Liam Wong graduated from Abertay's BA (Hons) Computer Arts degree and quickly became the youngest ever director of gaming giant Ubisoft in Montreal, Canada.
Liam said: "Abertay was instrumental. From graduating to becoming Ubisoft's youngest director in the space of two and a half years, everything I knew about working in teams, leadership, planning, presenting my work and giving direction was picked up during my time at Abertay."
Liam's advice to those thinking about applying for a university degree: "Figure out what excites you, motivates you and be proactive, improving on those things every day."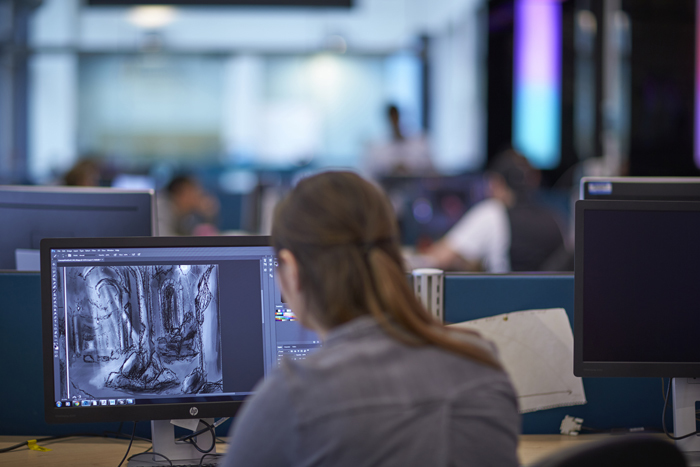 Michael King graduated with BSc (Hons) Physical Activity and Health and is now Head of Academy Football Science and Medicine at Motherwell FC.
He said: "I learned a lot of fundamental knowledge at Abertay. Certain staff members pushed me to do better. They pushed me to get involved in different things and really take it to the next level.
"Abertay is a good place to learn. I enjoyed my time on campus and my time in the city. The content of the modules was good and the course gave a bit of everything."
Find out more about Abertay's Open Day on Wednesday 24 October here.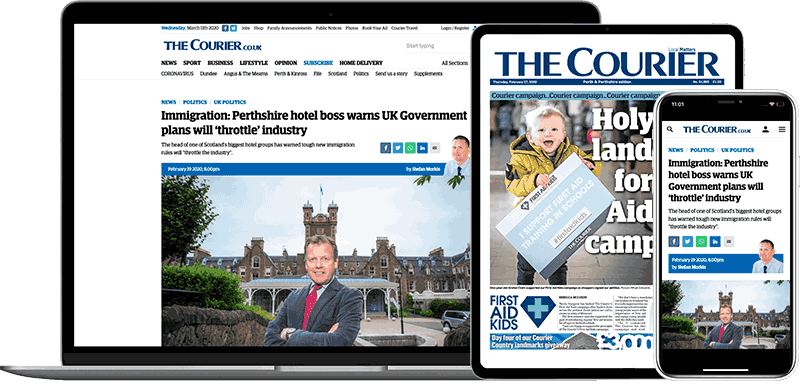 Help support quality local journalism … become a digital subscriber to The Courier
For as little as £5.99 a month you can access all of our content, including Premium articles.
Subscribe