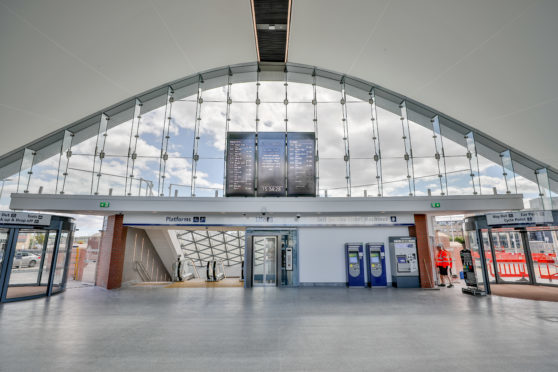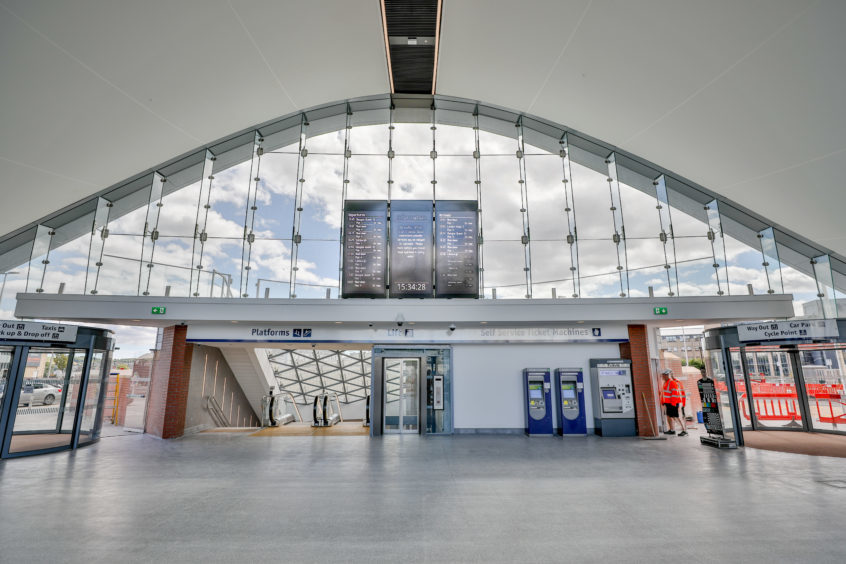 Madam, – I recently visited Dundee Railway Station to greet friends from Newcastle.
It was the first time I had been in the station since its refurbishment; the concourse was bright and spacious and there was a relaxed ambience thanks to a member of the public playing classical piano.
However the mood turned when I asked where the toilets were.
I was told they were on the platform but I wouldn't be allowed access as I was not a paying passenger.
Quite incredulous, I made my way down to platform level.
I requested very courteously to the ScotRail employee who was acting as gatekeeper if I could use the toilet.
He made it clear nothing was doing.
I even explained I had a disability and still I was refused access.
His concession was to point out the nearest public toilets were at Discovery Point or V&A.
When I asked to speak to the manager I was told he was unavailable.
When asked for a number to contact him I was told it wasn't to be given out and was handed a leaflet with national numbers about timetables and ticket inquiries. I can't believe this can be right.
When Dundee Taybridge Station was still stuck in the Victorian age, I might have expected such a lack of basic amenities.
But not after millions were spent on a facelift.
Taybridge Station is now a gateway to the new, revitalised Dundee city centre and as such should be welcoming for all who pass through.
Of course, the real question is why was the station designed so that visitors had no toilet facilities – and who approved the plans?
However, in light of that oversight, surely staff could use some commonsense and allow visitors in need, and especially the disabled, access to the platform toilets.
Jamie Buchan.
Grove Road,
Dundee.
Policy should reflect environmental needs
Madam, – I am writing to take issue with the claims made by various organisations aligned with the game-shooting lobby ("Watershed" claim over grouse moor controversy, Courier, October 8).
Based on the Langholm Moor study, they claim keepered grouse moors benefit populations of curlew, golden plover and snipe.
This is dubious.
Thirty to forty years ago a density of 30 to 40 red grouse per square kilometre was seen as enough for a viable shoot.
But today densities have been forced up to between 150 to 500 per square kilometres.
This huge rise in grouse is partly due to developments like catching and medicating them during darkness and the increased culling of hares which is claimed, but not proven, to reduce tick-borne diseases.
In addition they have fenced out red deer on some shoots and increased the use of fenn type traps, which have been shown to catch a variety of non-target species from wagtails through to ring ousels and hedgehogs.
When prey increases, the number of predators rise too.
Given the dramatic rise in red grouse numbers over the years it can be reliably acknowledged that predator numbers would increase in tandem.
When the grouse are shot in large numbers the predators turn to other prey, thus increasing the pressure on these vulnerable species, whose numbers are not artificially inflated and have suffered greatly from modern farming practices and loss of habitat.
The British Trust for Ornithology (BTO) found there were more predators in areas of high game bird abundance.
This indicates the practices of the shooting lobby are responsible for the increased number of predators, and they wish to justify killing them by stating their policies protect other birds.
They create a problem, claim they have the solution and use it to attempt to further their own environmentally destructive activities.
The numbers of curlews, golden plovers and snipe have fallen sharply over the last 20 years.
This is only one of many problems with driven grouse shoots and maybe it's time to call an end to them and for the government to begin to formulate policy, with the needs of our environment taking priority.
George Murdoch.
4 Auchcairnie Cotts,
Laurencekirk.
Ban storing up new problems
Madam, – I would like firstly to say that I do not condone any physical violence to children.
We have seen what is happening in our schools. Teachers are leaving and positions are getting harder to fill as we have taken all powers of control away from teachers and by that I don't mean physical control.
Children are swearing at teachers, spitting on teachers and running riot in the classroom.
What we have done is taken the respect pupils should have for their teachers away and we are now doing that to parents.
The greatest thing you can teach children is respect and this new law is going to do the exact opposite.
Most parents in this country are good parents and are now going to be caused a lot of grief with this law.
I thought laws were made for the majority but this one seems to have been passed to try to stop the minority of people who would be violent towards children.
These kind of people have no regard for any law and we are causing a lot of problems for parents, teachers and mainly for the children themselves who we are bringing up to be disobedient and disrespectful.
Thank goodness my children are all kind, considerate and respectful adults, even though they got the odd little smack on their hand.
Maureen Robertson.
Burnside Road,
Barry, Carnoustie.
Focus on mental health in young
Madam, – Today is World Mental Health Day, which provides an opportunity to raise awareness of mental health issues and advocate against the social stigma that it unfortunately still comes with.
This year's theme is suicide and its prevention.
It is highly appropriate for Scotland as NHS figures highlight that suicide has increased by 15% within a year, despite an action plan set by the Scottish Government to reduce the rate by 20% between 2017-22.
It is estimated suicides among those aged 15 to 24 increased by 50% between 2017 and 2018.
This devastating and ongoing trend shows not enough support is being given to young people struggling with mental health problems.
Mental health issues among younger generations are an epidemic labelled as one of the greatest public health challenges of our time.
As an example, roughly three children in every class have a mental health problem.
Without effective early intervention these conditions can clearly have a significant impact on their life chances and in the worst cases can lead to suicide.
A lot more needs to be done to tackle suicide in Scotland, which is why the Scottish Government needs to deliver a greater focus on prevention and early mental health intervention.
This seeks to build up mental resilience and treat mental health problems from an early stage in life, reducing the burden on costly specialist child and adolescent mental health services (CAMHS).
Mental fitness is just as important as physical fitness.
The Scottish Children's Services Coalition.
4 Queen Street,
Edinburgh.