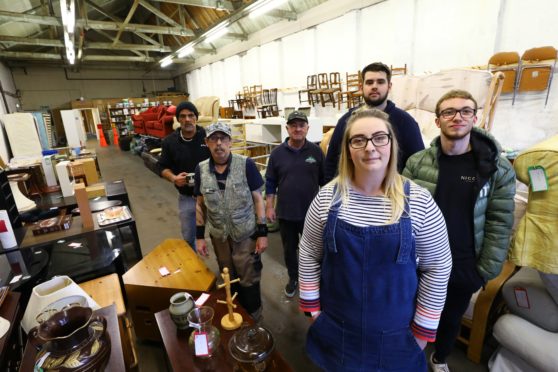 The scale of poverty affecting families in Angus has been highlighted by a once under-threat charity which has turned its fortunes around in the last two years.
The Furniture Recycling Project Angus was almost forced to close its doors but has undergone a major restructuring process.
In the last year it has seen referrals from Angus Council almost double, with 88 households helped in 2017-18, rising to 162 in 2018-19.
Manager Elaine Duff said the project has downsized from two warehouses to one, has reviewed its opening hours and staff numbers and, thanks to the generosity of the Angus public, was in a better position to offer support to families struggling to set up homes.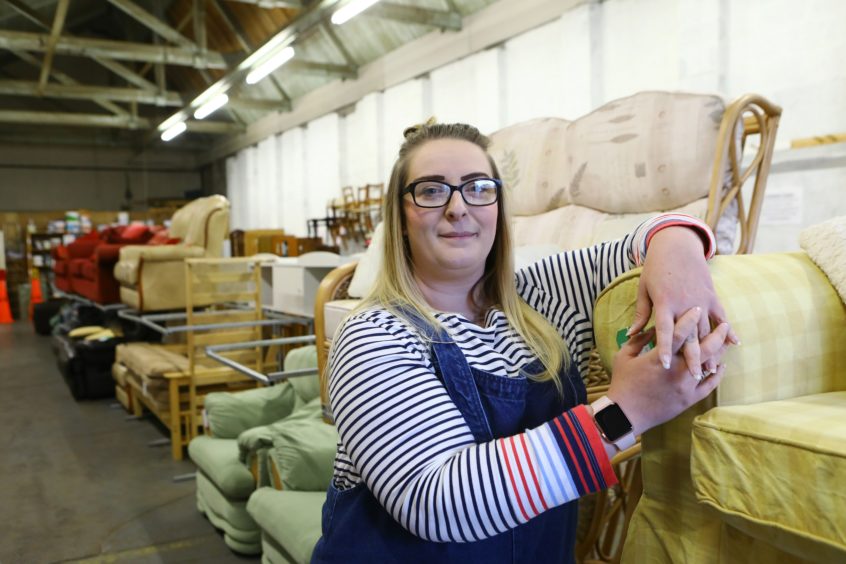 They offer starter packs of essential items, as well as recycled donated furniture and electrical goods.
She stressed the service in Wardmill Road is not restricted to those referred by the local authority.
She said: "We were looking at closure, we just didn't have enough money to continue – it was at a crisis point.
"We only had about one month's money left to survive.
"As well as helping people in need, many of whom are vulnerable, we are here to help anybody across Angus.
"We have seen our referrals almost double in the last year, which is sad.
"However, we find those we have helped come back with donations as they are so grateful for the help they have received."
An Angus Council spokesman said: "Providing help with furniture and furnishings is a basic form of homelessness prevention for those households moving into unfurnished flats.
"The work of the project also provides benefits to the environment, as well as volunteering and employment opportunities.
"We are very pleased the number of referrals has increased as this reflects the additional work we have done in promoting the service internally."
Angus councillor Lois Speed, Independent member for Arbroath East and Lunan, said: "I'm delighted the project has managed to turn things around, especially at a time when many individuals and families are struggling financially and we are striving to be greener and tackle climate change.
"I have witnessed first-hand the difference this vital project can make, particularly to those who have had a house move or are needing to replace larger more expensive items of furniture."
The increase in referrals echoes the national picture with latest Scottish Government figures noting a 11% increase in the number of Scots receiving crisis grants from April 2018 to March 2019.
Graeme Brown, Director of Shelter Scotland, said: "We hear every day how high housing costs combined with low income and stagnant wages are pushing more and more households into poverty and putting them at greater risk of homelessness."