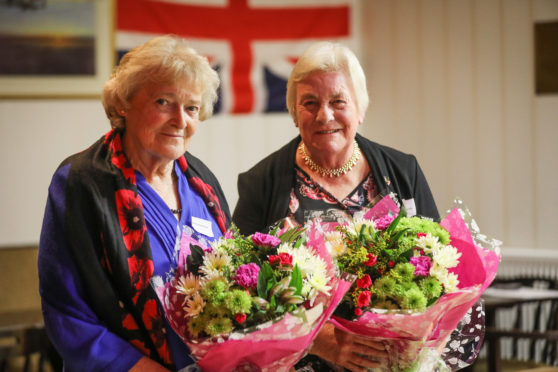 The "astonishing achievements" of poppy sellers in Carnoustie have been hailed by community leaders.
Carnoustie Legion chairman Davie Paton presented poppy brooches to those who have been selling poppies for the past five, 10, 15, 20 and 25 years.
The local heroes who go out in all weathers included Sheona Naismith, who has been fundraising for 50 years and would not even let a knee operation knock her out of her stride.
Also recognised was Kirsty MacDonald who has organised the poppy sellers in Carnoustie for the past 25 years, resulting in more than £125,000 being raised for the PoppyScotland appeal.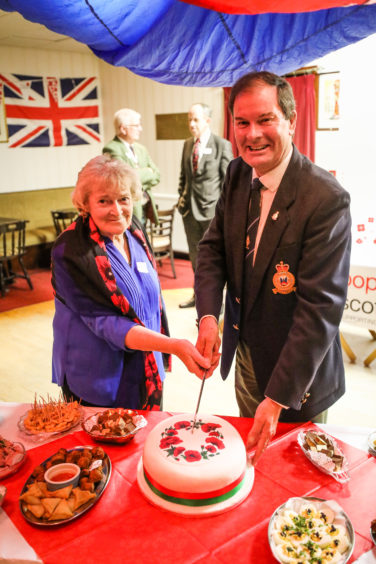 As well as celebrating the dedication and commitment of Carnoustie poppy sellers, the evening was also used to thank those from across the community who had supported the Legion branch in efforts to improve the quality of the lives of residents of Carnoustie, Panbride and Barry.
Sheona and Kirsty have been recommended for the President's Award which was described as a "very rare distinction".
Only six people from Scotland had been selected for a President's Award this year and Mr Paton said he was delighted two of them are from the town and both are members of Carnoustie Legion.
Sheona and Kirsty will also be going to Edinburgh on October 30 to receive their awards at an event at the Scottish Parliament.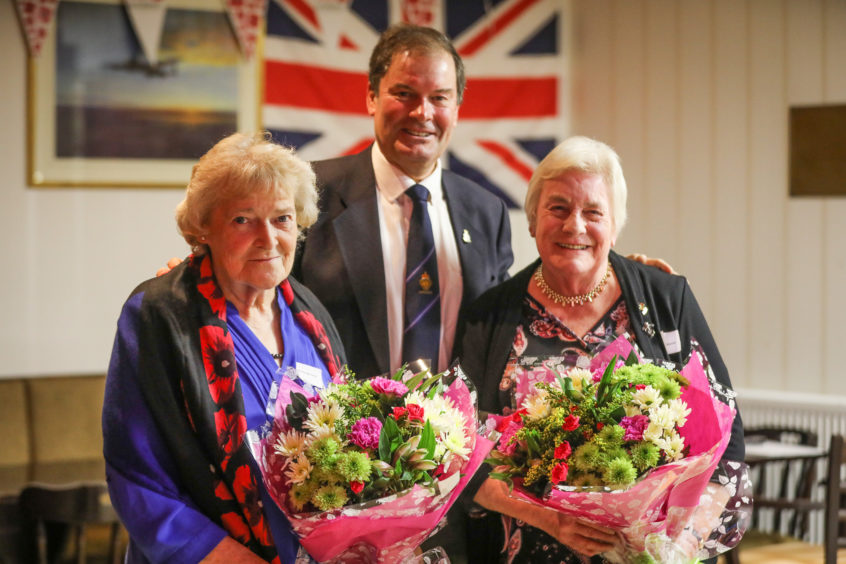 Sheona started selling poppies while she was still a teenager, helping her mother-in-law in Monifieth so she also received a 50-year poppy brooch.
She said: "I have my regular beat for poppy selling and everybody on the round knows that I will be visiting them in November.
"In fact they look forward to seeing me and to contributing to PoppyScotland.
"A year ago, I thought that I might have to give up but now, with my new knee, it is business as usual again this year."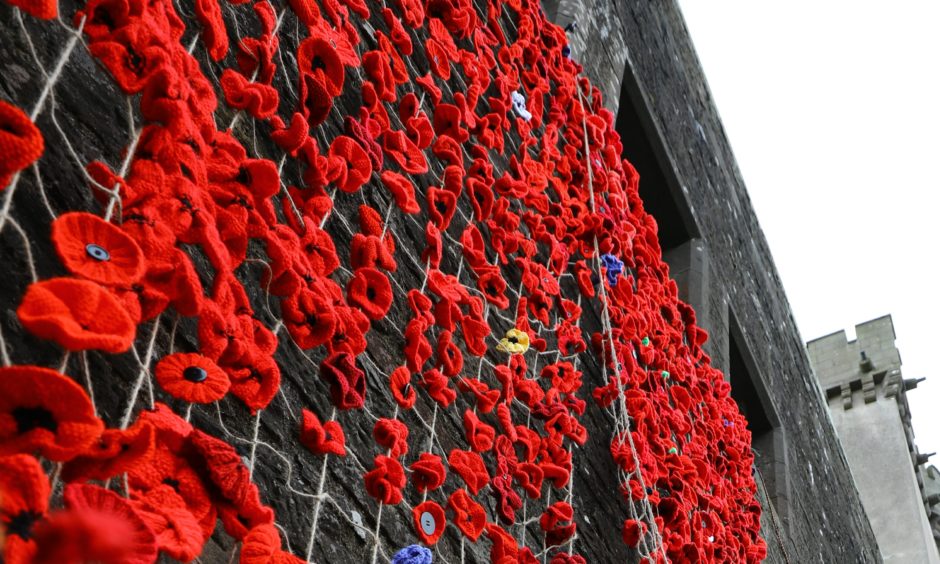 Kirsty said that every year she will order 5,000 poppies from the Lady Haig factory in Edinburgh and go through and collect them herself.
"I then make sure that all my sellers get their poppy boxes and collecting cans and they have the area of the town that they collect in.
"And of course, we have our usual collecting points in the Co-Op, Spar and at the war memorial."
Mr Paton said Carnoustie people are generous.
"Every year PoppyScotland publish the figures of the amount collected in towns and villages across Scotland and Carnoustie consistently punches above its weight.
"Last year we collected nearly £7,000, which was a tremendous amount for a small town like Carnoustie.
"That says a lot about the organisation and dedication of our all poppy sellers like Kirsty and Sheona.
"Royal British Legion Scotland Carnoustie Branch hosted an evening reception to thank local poppy sellers who, over the years, have given their time and efforts to supporting the annual PoppyScotland poppy appeal."