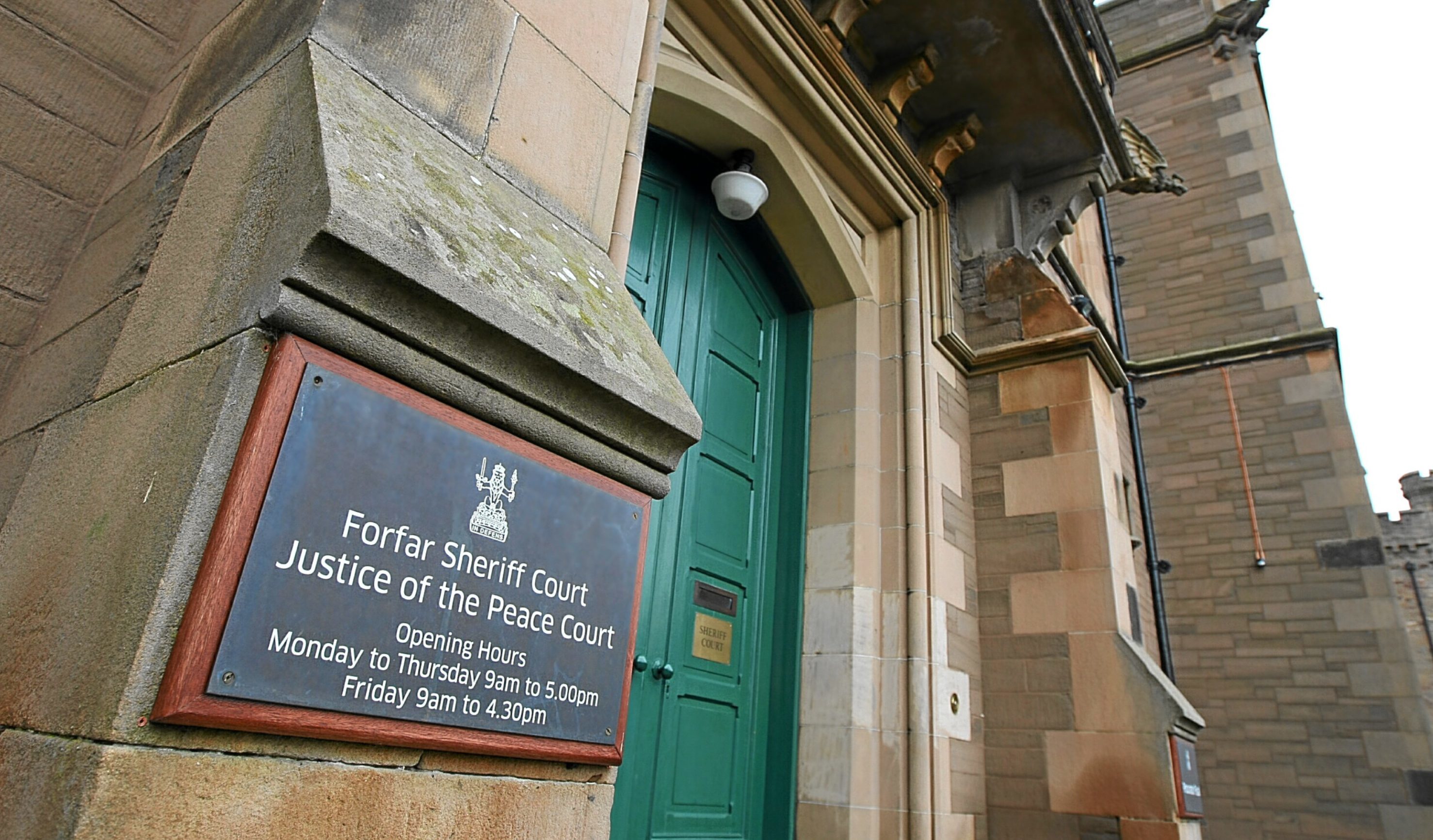 A heroin addict raided an 88-year-old Angus dementia sufferer's account and stole nearly £3,000 and used the cash to buy drugs for himself and his one-legged brother.
The pensioner had left his pin number attached to the bank card stolen by callous crook Scott McLoughlan from Brechin.
McLoughlan, 40, was sent to prison for the sickening crime but a sheriff expressed frustration he could only impose a maximum period of eight months for the offence.
Forfar Sheriff Court heard McLoughlan made nine visits on consecutive days to a bank in Montrose after stealing the card, withdrawing £300 on each occasion.
The crime came to light after a concerned neighbour who helped the victim with his shopping saw he had little food in his fridge and then discovered his bank card was missing.
When police were called, their investigation revealed McLoughlan and his brother had been seen around the victim's home, with the accused using an alias when asked who he was.
McLoughlan admitted stealing the bank card between August 30 and September 6, and nine further separate  charges of stealing £300 by using the card at the TSB in Montrose on consecutive days from September 6 to 15.
Defence solicitor Nick Whelan said his client had not offended for eight years and was now the primary carer for his brother, who had lost a leg.
"The accused's explanation is that the victim left the pin number on the back of the card," said the solicitor.
"It is a significant sum of money over a short period of time but he fell back into his old ways of heroin abuse.
"Both he and his brother had a heroin habit so effectively the money was being used to fund drugs."
Sheriff Murray told McLoughlan, of Market Street: "There are some cases in which society, quite rightly, demands a significant custodial sentence and this is one of those.
"You cannot steal around £3,000 from an elderly man with severe dementia and expect anything else.
"You are fortunate not to have appeared on petition, otherwise you would have faced a significantly higher custodial sentence than you are.
"I am restricted in the maximum sentence I can impose, and have to give you the one-third discount you are entitled to in light of your guilty plea at the earliest opportunity."