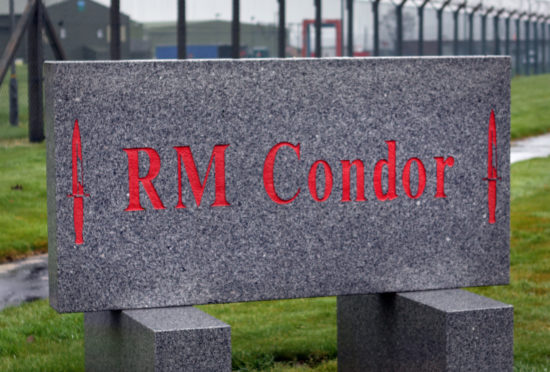 The stage is set for one of the biggest firework displays in Angus with 7,000 people expected to support the Fireworks for Arbroath's event at RM Condor.
Map shows full list of Courier Country fireworks displays with events planned over 10 days
It will begin at 6.30pm on Saturday with a non-stop half hour display of pyrotechnics.
This is the fifth professional display organised by a small group of volunteers with the event quickly outgrowing the original venue of Inchcape Park.
It is the culmination of a year of hard work for chairwoman Karren Cuthill and her team as they raise the £9,000 needed to purchase the spectacular displays.
Karren said: "This is the third year we have been at RM Condor – the display could not go ahead if it wasn't for them as we had outgrown Inchcape Park.
"We fundraise the whole year before the display as the fireworks have to be paid up-front.
"We have between 50 to 100 volunteers, including Army Cadets, Sea Cadets, the Royal Marine Cadets based at Condor, Police Scotland youth volunteers and members of the Round Table, but more volunteers could come on board."
The group has also set up a website where regular updates are posted.
Those attending are advised to car share where possible.
There is no parking on Kirkton Road and no cars or sparklers are allowed on site.
The gates on Kirkton Road will open at 5.45pm. Disabled access only for those with a Blue Badge is via the main gate to the base – again at 5.45pm.
Anyone willing to volunteer on the night can contact the group via their Facebook page.
---

---