IN PICTURES: 'Dogwarts', the UK's first Harry Potter-themed dog show, casts a spell on Angus
By
Peter John Meiklem
November 4 2019, 9.27am
Updated: November 4 2019, 12.59pm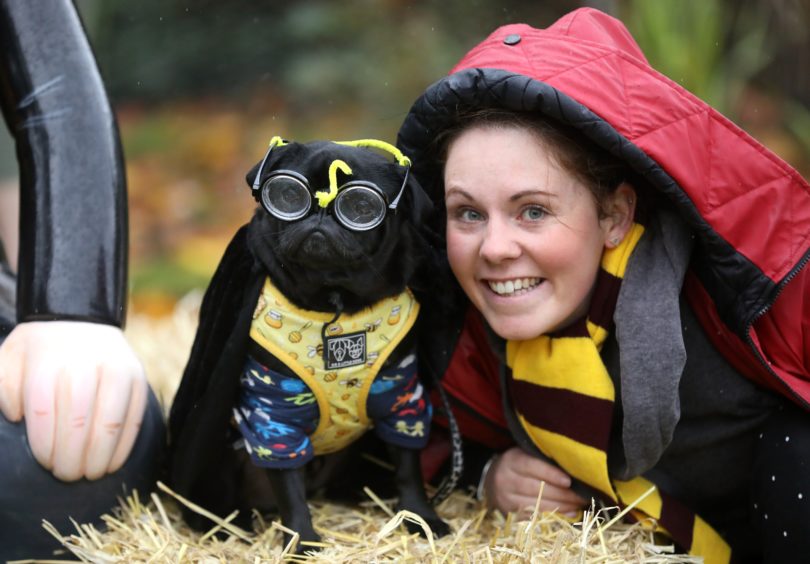 Wizardly Weimeraners and sorcererly Salukis cast a spell over Montrose on Sunday as the UK's first 'Dogwarts' rolled into town.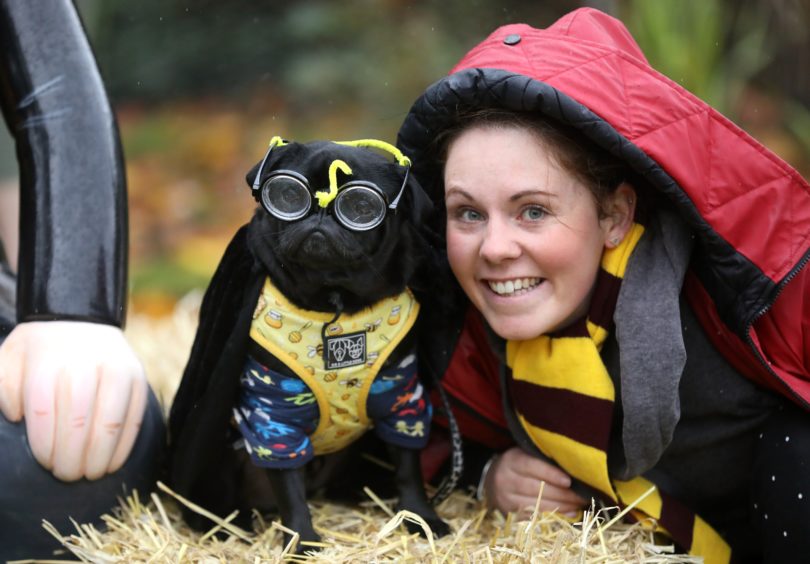 The Harry Potter-themed dog show saw hundreds of pets and their owners attend the sold-out event, many dressed as characters from the blockbuster series of books and films.
Organiser Emma Miller said: "It was just an idea we had and we decided to roll with it. It is a sold-out event and my phone keeps ringing with other people wanting in.
"We've had so much fun already, we're already talking about doing it again for another year," she added.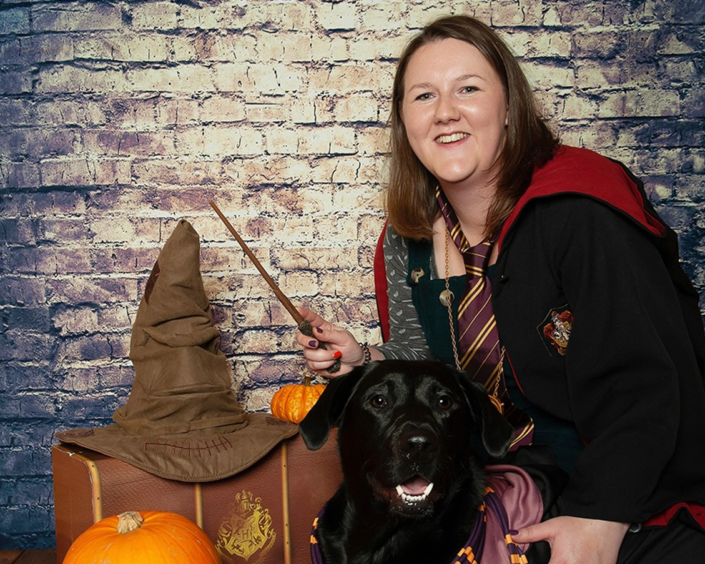 Dogs and their owners competed in a number of classes, over two sessions in the Flower Pavilion, inspired by characters from writer JK Rowling's fantasy world.
Adult male pooches strutted their stuff in the Handsome Hairy Potter's Hound Dog competition while the females faced off in the Greyhound Granger's Girls.
Puppies had their moment in the spotlight during the Rottweiler Ron's Little Rascals category.
Prizes were also on offer for best trick in the Practice your Patronus contest, inspired by a spell to conjure up an animal familiar or guardian, and for best fancy dress.
Dog handlers, young and old, competed in the Saluki Snape's Best Six Legs and Helga Hufflepug's Little Helpers categories.
The best of the best went head-to-head for the Overall Dumbledore's Dog Award, or best in show, and the Reserve Gryffendog Award.
There were also tests of agility that saw dogs in fancy dress, some wearing Hogwarts school ties from the fantasy series, jumping into a pit filled with plastic balls.
Emma said they hoped to raise "as much money as they possibly could" for the Animal Rescue Centre Arbroath.
She said the idea came out of the Facebook group Dog Friendly Angus and Dundee, which aims to improve dog friendly tourism across the area for locals and tourists.
She said: "It was an idea that has been floating around for a little while. Earlier in the year we decided we were going to put on an event and we decided to roll with it. I decided it was right up my street.
"It was around Halloween and Harry Potter is still a huge thing. People still love it. It's a limited capacity event, but we've managed to add extra tickets twice, but they've all sold out too.
"The weather was touch and go for a while but then the sun came out and everybody was having such a great time," she added.