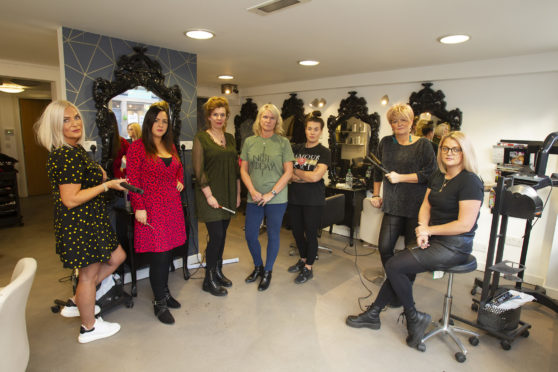 Staff and clients at a "thriving" Forfar salon were left in shock when court officials entered their business and served an eviction notice.
The 11-strong Re-Invention team, on West High Street, were given 14 days' notice to leave the town centre premises.
They were told their salon, which serves between 300 to 400 clients a week, was being repossessed due to issues with the mortgage.
Co-owner Linda Mackie said the eviction was "absolutely devastating" as they had paid their rent on time to the landlord for 10 years.
"It's going to be a massive loss to the town as it's a busy, busy place," she said.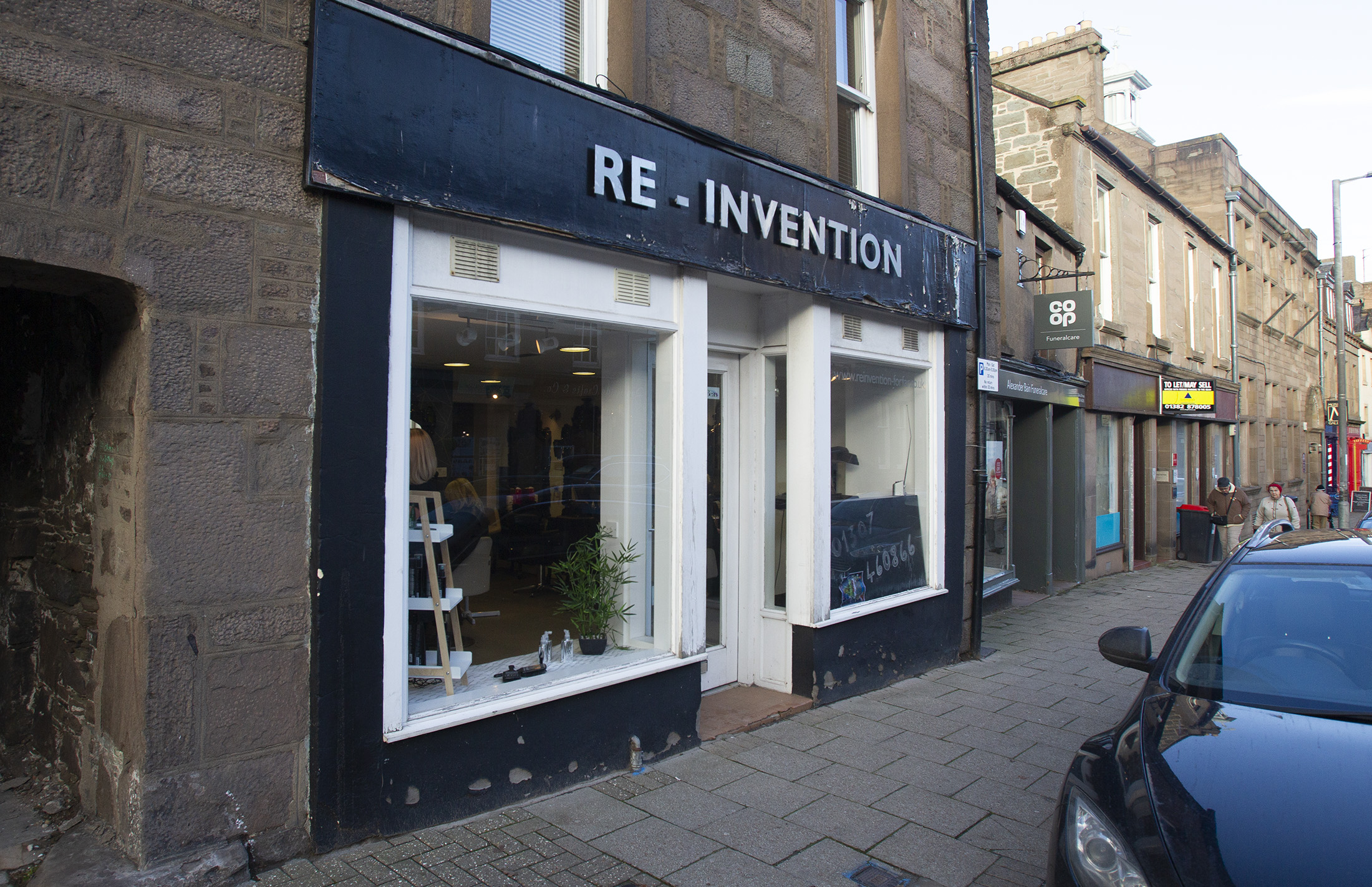 Staff were upset as December 3 had been set aside for the team's Christmas night out after the salon celebrated its 10th anniversary last month.
Sandra Robinson, owner of beauticians Radiance Aesthetics, also on West High Street, received the same order to "the leave the premises vacant."
She said: "It's Merry Christmas, isn't it? I was out and I came back to see the letter on the mat. I just felt sick. I didn't believe it."
She said she has also always paid her rent on time and as the move may mean re-registering with Health Improvement Scotland, it could cost her thousands of pounds.
The letter said Shawbrook Bank Limited had obtained "a decree for removing from heritable property" against Carolyn Ann Reid from Forfar Sheriff Court on October 2.
Carolyn Ann Reid is married to Martin Reid, who the owners of both businesses said is the landlord.
Sandra said the letter was "the first time I had heard about it". She said: "I called him and he did promise that it is being fixed.
"He said it was a mix up but you can see from the letter this isn't a mix up – it's been going on since October."
Diane Russo, Re-Invention co-owner, said she was initially "furious" but her attention had turned to making sure staff and clients found a place at other local salons.
"Everybody was in shock when they realised they weren't going to be part of the team anymore, but the support we have received from other businesses has been great."
The evicted staff will now be working at Blondies, Merchants and HNB inc salon in the town.
Mr Reid is a chartered surveyor who has diversified into property acquisition.
His Linked In profile says his personal portfolio began in 2009 and has "spawned into a thriving concern, plus a joint venture that has gathered 19 properties all of which are tenanted, with further acquisitions planned."
He declined to comment in detail, but said it was a financial misunderstanding related to refinancing of borrowing.
Richard Armstrong, head of group marketing at Shawbrook Bank, said: "We worked for some time to try and find a solution that would avoid this outcome but I can confirm we appointed Wilson McKendrick solicitors to serve an eviction notice on the two properties."