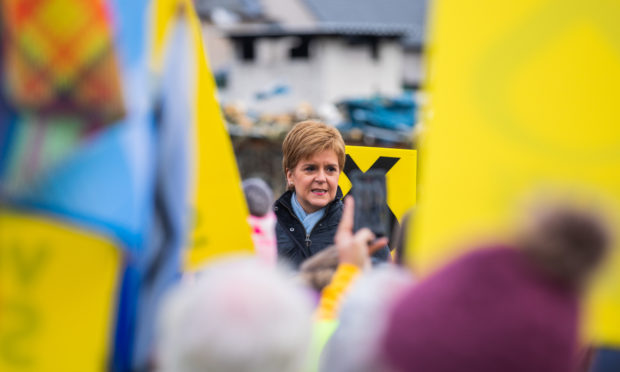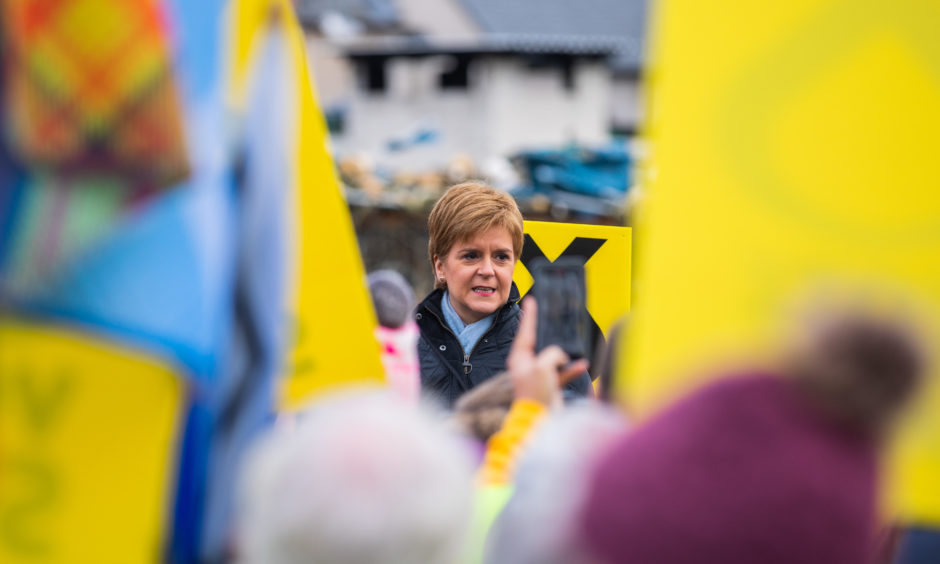 First Minister Nicola Sturgeon hit the campaign trail in Angus today with a defiant call to kick out the Tories.
The SNP leader addressed activists and voters at Arbroath Harbour where she joined Dave Doogan who is the party's candidate for Angus.
The SNP lost Angus to the Tories in 2017 and Kirstene Hair's seat is now firmly in the SNP's sights.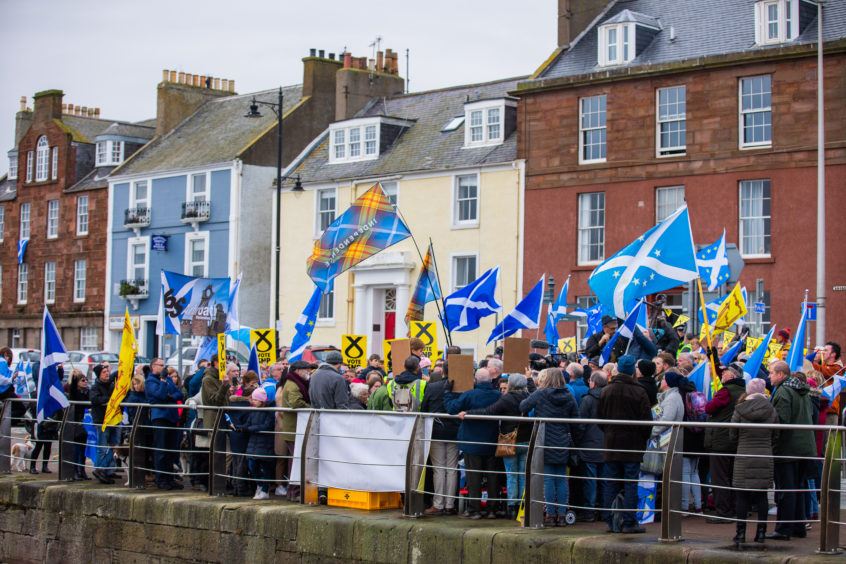 Ms Sturgeon warned against the economic harm that would be done by a Tory government and spoke about how important the election is to get Scotland's voice heard.
She said that only a vote for the SNP "is a vote to escape Brexit, protect jobs and living standards and put Scotland's future in Scotland's hands – not Boris Johnson's".
Huge crowd out in Arbroath this morning to support @DaveDooganSNP – onwards now to Ellon. #GE19 #VoteSNP #ActiveSNP pic.twitter.com/yhnQfm2fia

— Nicola Sturgeon (@NicolaSturgeon) November 16, 2019
Angus was a firm 56% no vote in the 2014 independence referendum but almost 45% of residents backed leaving the EU, a significantly higher percentage than the Scottish average.
The SNP had an unbroken record in the constituency of Angus before the 2017 general election.
Ms Hair overturned the SNP majority of 11,230 and removed the party's chief whip Mike Weir from his seat in the process.
She took 18,448 votes while the SNP could only muster 15,503.
After leaving Arbroath, Ms Sturgeon travelled to Ellon to meet with staff at BrewDog craft beer brewery.
She was joined by Richard Thomson, SNP candidate for Gordon.