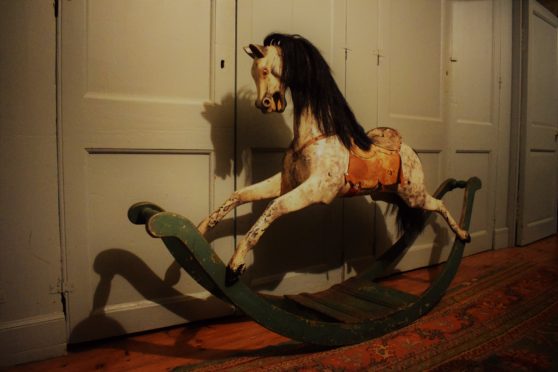 Rumours of a headless horseman roaming the lanes of Angus will be explored by paranormal investigators.
The UK and Scottish Ghost Nights team will head to The House of Dun near Montrose which is said to be one of Scotland's most haunted properties.
The Georgian mansion and its surrounding estate is said to hold many a dark secret, including tales of murder, and first came to national prominence after its inclusion in Catherine Crowe's classic compendium The Night Side of Nature in 1848.
Within the baroque walls, there have also been reports of a crying baby, an invisible harpist, a floating dress, and spooky voices around the property.
However, the most frightening tale is said to be that of the Headless Horseman, who roams the lanes of Dun at night, seeking retribution on unwary travellers.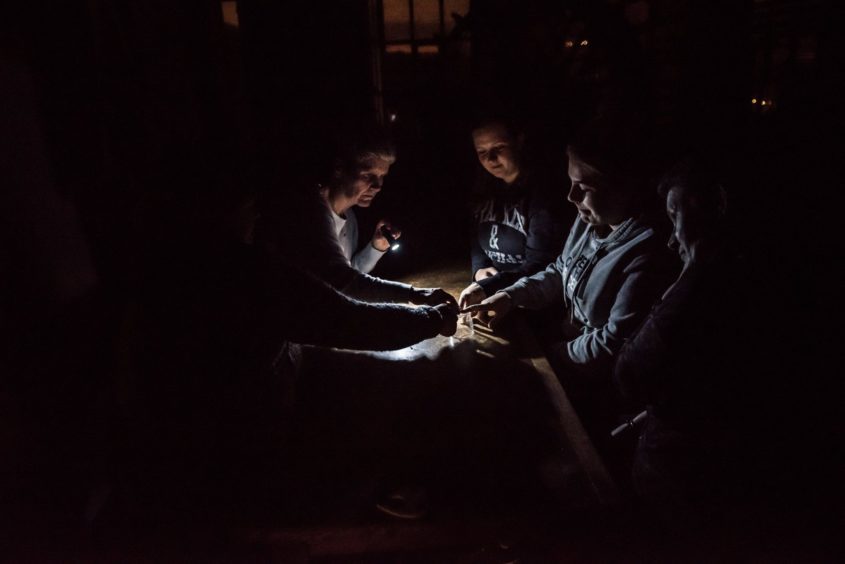 Lisa Tedstill, managing director of UK and Scottish Ghost Nights, said it would be the first public ghost hunt at the stately home.
The April date has sold out and an extra June date has now been added.
"We run ghost hunt events at many National Trust Scotland properties and House of Dun was recently said to be one of its most haunted so we had to investigate it," she said.
"There are many well-known spooky tales about the House of Dun including a headless horseman, a phantom knight and a White Lady.
"Some talk about the House being 'infested with ghosts'.
"Other tales include a lady who rides the grounds backwards on a horse, a baby crying and an invisible harpist.
"As if that isn't scary enough there have been unseen dogs and a dress that floats around without a body.
"A phone has also been heard ringing where there is no phone.
"However the staff at the location have their very own tales to tell and most recently several people saw an apparition of a lady in the servant quarters independently of one another.
"So given all these tales this place would appear to be the quintessential haunted house."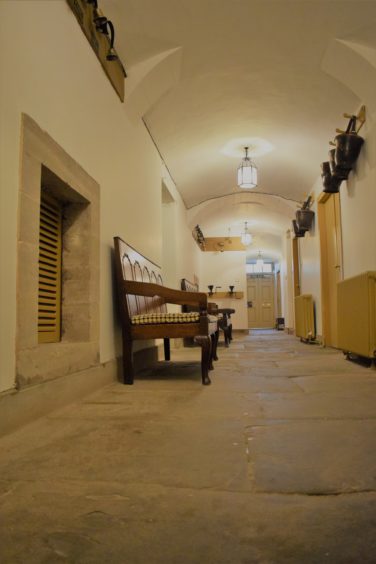 UK and Scottish Ghost Nights has been running ghost hunting events in Scotland for five years from the Scottish Borders all the way to Aberdeenshire.
Everyone will be given a location tour from a historian and mediums, a ghost hunting workshop, and then vigils in teams alongside expert paranormal investigators.
Lisa said the event at House of Dun will be fun and interactive and similar to "a group of adults playing at Scooby Doo" where even the breaktime snacking is important.
The Angus stately home sits in grounds dating back 9,000 years and has seen its fair share of death and tragedy as a scene of a notorious poisoning case.
A spokesman for the National Trust for Scotland said: "This stunning Georgian mansion and its surrounding estate hold many a dark secret, including that of the harpist murdered at the Den of Dun on the very spot where his ghost has been seen playing musical laments.
"You may also encounter the phantom of the knight who, upon returning from the Crusades, discovered his wife had been tricked into marrying his friend.
"A sword fight ensued, and the usurper was run through and impaled on an ancient yew tree."