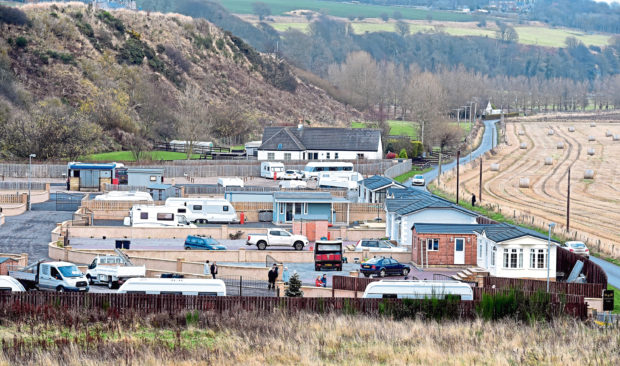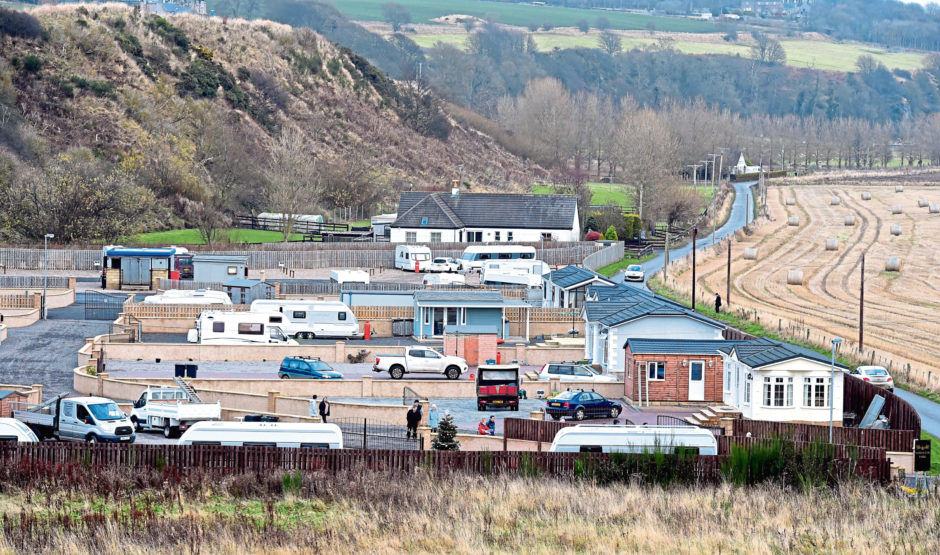 A visit to decide the fate of an unauthorised Travellers' site at St Cyrus has been postponed after the official due to rule on the issue was changed at the last minute.
Scottish Government-appointed reporter Allison Coard was scheduled to visit the site on December 20 but will now be replaced by Michael Shiel, whose other work commitments will delay the inspection.
Mr Shiel is now hoping to organise a visit by the end of January to consider concerns about the flood risks at the site.
The Scottish Environment Protection Agency (Sepa), Aberdeenshire Council and North Esk Park planning agent Alan Seath were all asked to provide further information to help with the preparation of the report and recommendations to Scottish Ministers.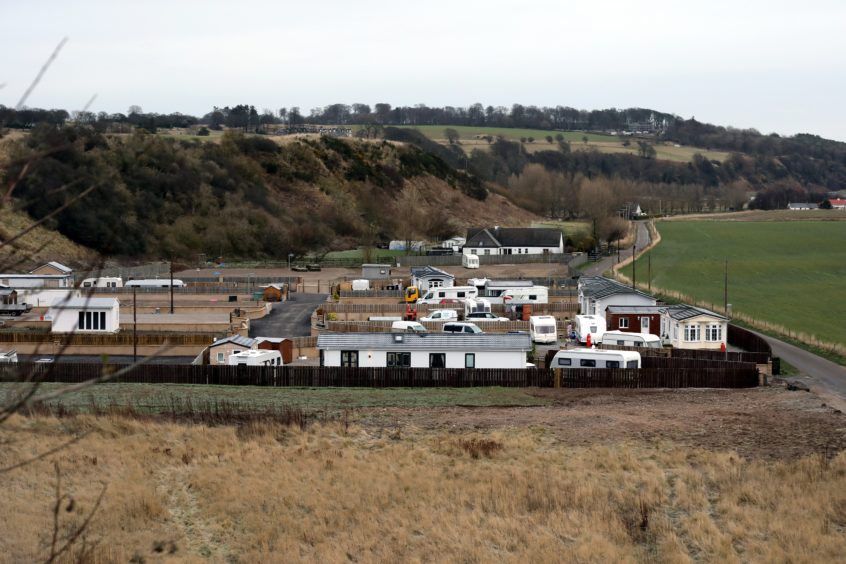 The North Esk Park site has substantially expanded since the first temporary homes appeared without prior authorisation in September 2013.
Sepa said development of the site was "inappropriate" and has warned there is a risk to property and lives due to flooding.
Sepa planning manager Jim Mackay said: "If these applications were being submitted now, Sepa would recommend that flood risk assessments were updated with the new climate change recommendations.
"However, given that development of the sites is inappropriate even with previous lower recommendations then it would not be reasonable to ask the applicants to spend more money simply to demonstrate increased risk."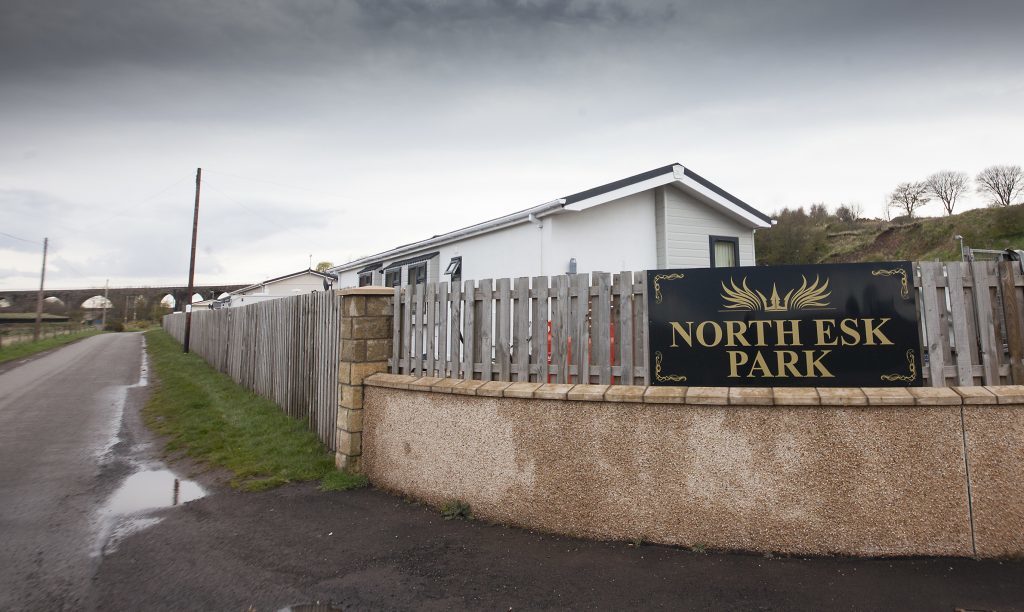 Aberdeenshire Council has acknowledged the threat of flooding and risk of property damage but says it does not believe lives are at risk.
It said: "The council did not accept that there was a serious risk to life, and considered that any risk could be managed through the measures put in place by the applicant, including the flood resilience and action plan."
The application will be scrutinised in view of its potential conflict with national policy on flooding, after Aberdeenshire Council approved retrospective planning applications from the Travelling community for almost 20 touring and permanent pitches on June 26, despite an objection from Sepa.
The applicants have provided a flood risk and drainage assessment as well as a community resilience plan (CRP) prepared by the Scottish Flood Forum.
Ian Walton, SLR Consulting Ltd, on behalf of the applicants, said his view was that the CRP "provides a means of managing the flood risk to residents".
He said: "Should residents be unable to evacuate the site for any reason, their mobile homes and the higher parts of the site provide a safe place of refuge during the flood which would last for no more than six hours."
A previous application, approved by councillors in 2016, was called in by the Scottish Government when Sepa objected.
Ministers overturned the permission and Travellers were given until July 31 last year to clear the site before fresh applications were lodged.
Because Sepa has also objected to the new plans, the applications were again referred to Scottish Government ministers.