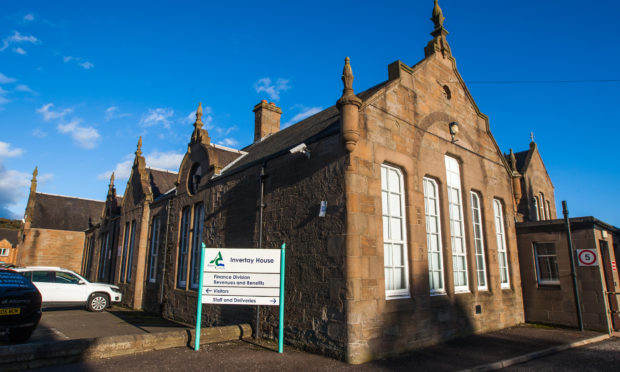 Members of a life-saving men's movement have been told for a second time they will have to leave their base in Monifieth.
The Carnoustie and Monifieth members of the Men's Shed Movement had appealed an earlier decision forcing them to leave their work space in the former machine room of council-owned Invertay House in Monifieth.
Members had submitted a 15-point request for review, claiming council officials failed to share key information to support the group in preparing their bid for a Community Asset Transfer.
The group attacked the "obscurity" and "severe lack of transparency" surrounding the process used to score their application.
They accused council officials of leaving them in a "big black hole" surrounding their bid to take ownership of the work space.
Councillors, adjudicating on the first ever such appeal in Angus, decided unanimously to back an earlier decision to instead, develop Invertay House into 38 social homes for rent.
Provost Ronnie Proctor, the committee convener, said officials were working with the group to find them a new home.
He said: "Housing is very important, particularly in Monifieth and Carnoustie. It is good to know that an alternative site is being looked at for the men's shed."
The Scottish Men's Sheds Association is part of a huge global movement and has around 2121 members, operating in 129 locations across Scotland.
The group tackles social isolation among largely older men through practical activities such as woodwork. Some members credit the organisation's approach with saving their lives.
Councillors opted in April to back developing Invertay House into social housing after the housing plan scored higher than the men's shed group for the community benefit it promised to deliver.
In its appeal, the men's sheds group said officials failed to tell them what method would be used to score their application and subsequently did not provide "detailed workings that led to the decision."
"We feel the council should have been proactive in furnishing us with the above information, and not left it to us to painstakingly ferret it out," the local group said.
"We have been severely disadvantaged by these deficiencies in communication and the provision of essential information," the statement added.
Ian Lorimer, Angus Council director of finance, stressed it was the first time officials had dealt with an appeal and there were "some things they had learned along the way."
"There are a number of things we need to improve on to make it easier for groups," he added.