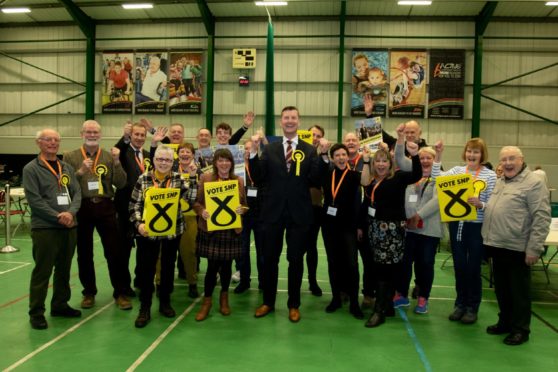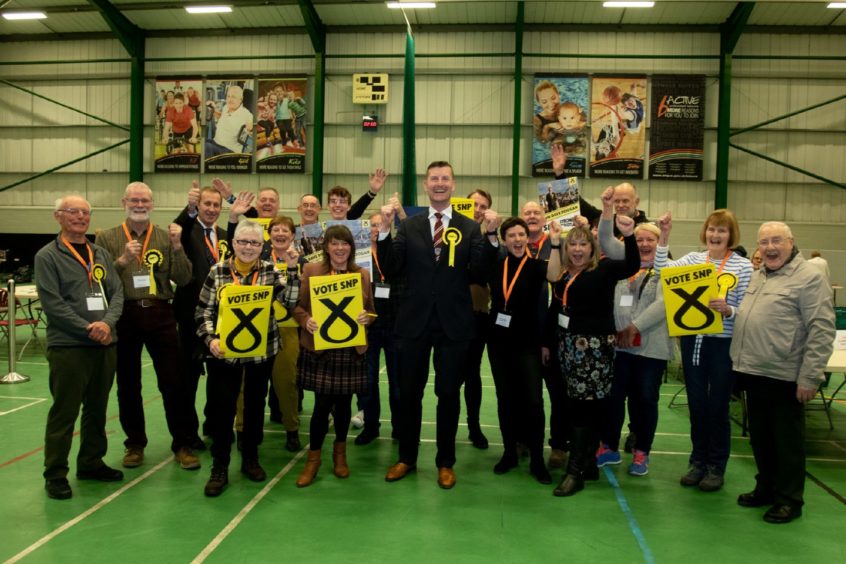 The newly-elected MP for Angus has said he plans to buy a home in the county as soon as possible.
The former head of the SNP group at Perth and Kinross Council, Dave Doogan, who beat Conservative incumbent Kirstene Hair by 3,795 votes in Thursday's poll, suggested his move would reflect his commitment to driving forward local issues.
He said: "I don't think it's an unreasonable thing for an MP in a constituency to have a presence there and that's what I'll be doing. I'll have a presence in Angus.
"I'll be scanning the property guide from now on."
He won the seat with 21,216 votes to the 17,421 received by Conservative incumbent Kirstene Hair.
Liberal Democrat candidate Ben Lawrie came in third with 2,482 votes, beating his Labour rival Monique Miller into fourth place with 2,051 votes.
In his first interview since taking the seat, Mr Doogan credited his win to a strong local campaign reaching all corners of the county.
He said he would immediately focus on local issues reserved to Westminster.
"Here in Angus, that is immigration, which is going to drastically affect farming, particularly soft fruit, if we don't get a grip on that. Nobody has got a grip on it since the Brexit referendum."
He said welfare issues were his second big concern.
"We have to make sure that we spend a lot of time ameliorating the devastating consequences of welfare reform, particularly Universal Credit and the sanctions that come with it."
He denied that his win in the county – which had previously been a safe SNP seat since its creation for the 1997 general election – meant turning his back on the significant part of the local electorate who were against independence.
He said: "I have spoken to people countless times who want to vote for the SNP on the basis of our pragmatic and evidence-based position on Brexit, but are not quite at the stage of supporting an independence referendum.
"My message to them is to look at the evidence, look at the cleavage that is starting to show between Scotland and England it terms of our political ambitions.
"Scotland has voted in a very clear way and that appears not to be way England has voted."
He said the result showed that Scotland was "pursuing a different level of ambition."
"I don't see any way the United Kingdom can withstand that divergence," he added.