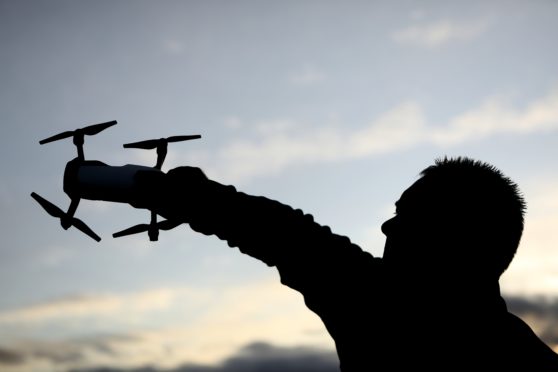 A councillor has urged new drone owners to ensure their machines do not land them in trouble.
Montrose and district independent member Tommy Stewart said new pilots must be aware of their legal obligations or risk ending up in the dock.
Mr Stewart spoke out after an Angus resident complained a low-flying drone was causing a distraction for drivers when it was seen hovering over a busy road junction in the county.
Mr Stewart said: "Many people get a huge amount of pleasure from flying their drones and some of the dramatic footage of the Angus landscape that has been recorded using the machines really showcases the beauty of the county to people all over the world.
"However, drone owners, especially those who may have received one as a Christmas gift, may be unaware that new legislation is in place that covers drone registration.
"Failure to comply with the regulations could see a fine of £1,000 being issued, while pilots who fail to fly drones safely and responsibly can be imprisoned in the most serious cases."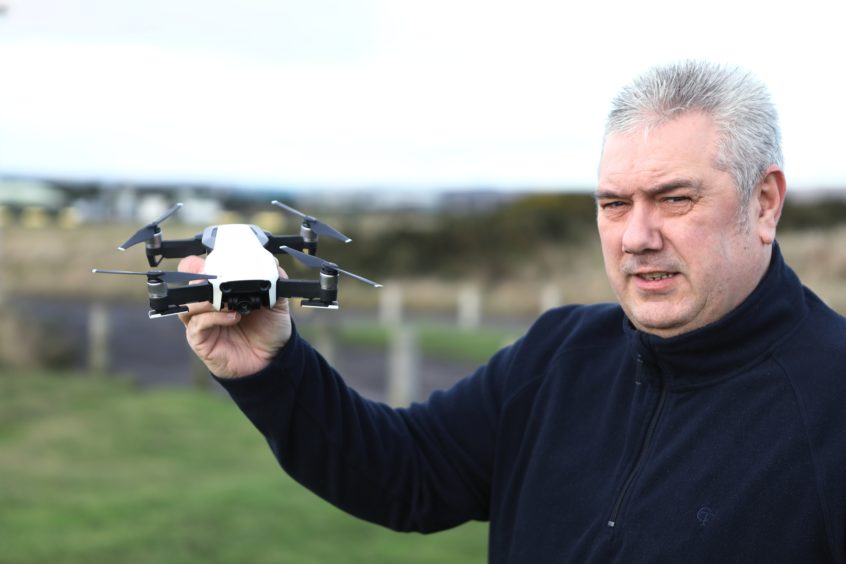 The drone code issued by the Civil Aviation Authority (CAA) states before flying a drone of between 250g and 20kg, the pilot must pass the theory test to get a flyer ID which must be marked on the drone.
The pilot must keep the device in direct sight and must not fly it above 120 metres.
Drones equipped with cameras must not be flown closer than 50 metres to people, buildings or transport such boats, trains and vehicles.
The aircraft must also not be flown closer than 150m to built-up areas or above crowds of more than 1,000 people, or where the drone will disturb animals.
A number of serious incidents involving drones have been reported.
In November 2019, a drone was sighted in close proximity to an aircraft around 1,700 feet above Broughty Castle, while in December, a private jet flying into Luton Airport came within four meters of colliding with a drone.
In 2018, a drone attack disrupted Gatwick airport for three days, disrupting more than 1,000 flights in the run up to Christmas, affecting 140,000 passengers.
According to the UK Airprox Board, the body responsible for providing assessments on incidents where aircraft are in such close proximity that the safety of aircraft may have been compromised, show that cases involving drones increased from four in 2010, to 125 in 2018.