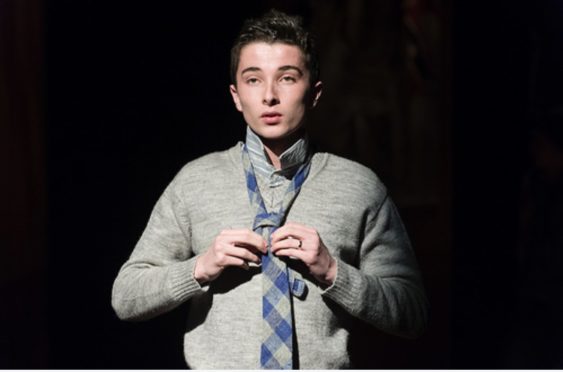 An Angus starlet has taken another step in the entertainment world.
Ryan Kopel, 21, from Kirriemuir, started rehearsals on Monday after joining the new West End cast of The Book Of Mormon.
The show will run for the next year and follows Ryan's Christmas spent in the title role in The Astonishing Times Of Timothy Cratchit, at Hope Mill Theatre, Manchester.
A former pupil of Brechin's Isobel Luke, Ryan started out performing with Rising Youngstars and Angus Musical Youth Theatre, and was named Young Scottish Musical Theatre Performer 2018.
Angus man Ryan Kopel takes lead role in musical inspired by Charles Dickens novel A Christmas Carol
Ryan, who has appeared in The Inheritance and West Side Story, said he was "incredibly excited" to be joining the new cast.
The Book Of Mormon follows two Latter-Day Saints missionaries as they attempt to preach the faith of the Church of Jesus Christ of Latter-Day Saints to the inhabitants of a remote Ugandan village.
The show will open on February 3.
Ryan has delighted Angus musical theatre fans from a young age before he caught the attention of West End theatre producers.
Ryan's grandmother Amanda Kopel said the family – who all travelled to Manchester over Christmas to watch him perform – will be travelling to London later in the year to support him in his new role.
"We are all so proud of him and I know his grandad Frankie will have a huge smile on his face as he watches his boy following his dreams," she said.
"Ryan has found his world because it was his dream to sing and act since he was a child."