Missing Arbroath man's family pleads with son to let his family know he is safe and well
By
Graeme Strachan
January 10 2020, 8.03am
Updated: January 10 2020, 12.40pm
The anguished father of a missing Arbroath man has said he is desperate for his son to come home.
Marc Mearns has pleaded with 21-year-old Bailey to get in touch immediately to let the family know he is safe and well.
Bailey, also known as Bailey Menmuir, was last seen in Stratharlie Avenue in Arbroath at 7am on Monday.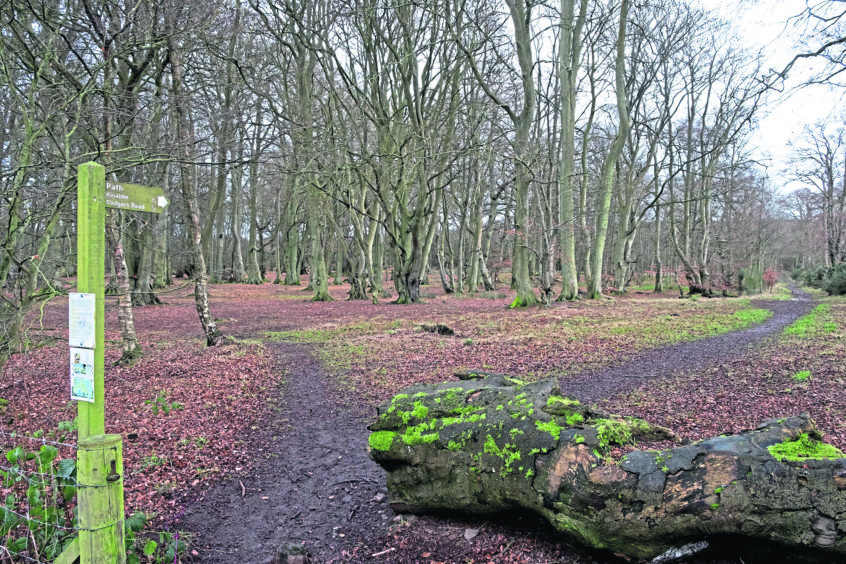 Since then more than 100 people have conducted foot searches for the popular mechanic, who had just started a new job.
Police have also been carrying out door-to-door inquiries and have urged locals in the town to check their gardens and outbuildings as concerns grow for his welfare.
Mr Mearns said the level of support in the community had shown how much Bailey means to people, and was helping the family to deal with his disappearance.
"The family want to thank all his friends and the police for all their continued help and support," he said.
"Without their time and love we would be completely lost.
"Bailey is happy and hard-working and his disappearance is out of character."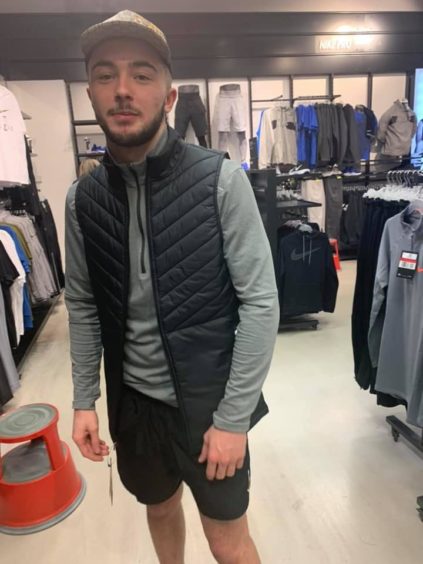 Speaking directly to his son, Mr Mearns said: "Please, wherever you are, we just want you home safe and sound and well.
"Please get in touch as soon as you possibly can."
Bailey's friends spent Thursday searching Ethie Woods on the outskirts of Arbroath.
Further searches are planned for later this week if he doesn't return.
Former Arbroath High pupil Bailey is part of a close-knit group of friends who all grew up together.
He trained as a mechanic and plays amateur football and had just started a new job in the offshore industry.
A family friend said Bailey had been looking forward to 2020 and his disappearance had come as a shock to his loved ones.
He said: "His friends realised very quickly something wasn't right.
"No one had seen him and he didn't turn up for work and they have really pulled together to do everything to find him.
"The number of his friends who have got together and have taken themselves out to search, with no formal direction, shows the level of regard they hold him in.
"They don't have to go out, but they keep at it."
Bailey was described as popular with a wide circle of friends.
"That's why this has really hit them sideways, because nobody saw this coming," he said.
He said the message they all want to give to Bailey is just to get in touch to let them know he's well.
"If he just needed to take a time-out then nobody is judging him on that," he said.
"We just need to know he's okay.
"If he can let us know he's okay we can give him that time and speak to him when he is ready to come home."
Bailey is 5ft 11in and slim, with black hair and a beard.
He was last seen wearing a light grey Nike hooded top, a pink T-shirt, black jogging bottoms and white Alexander McQueen trainers.
Police are urging anyone with information on Bailey's whereabouts to contact officers on 101.