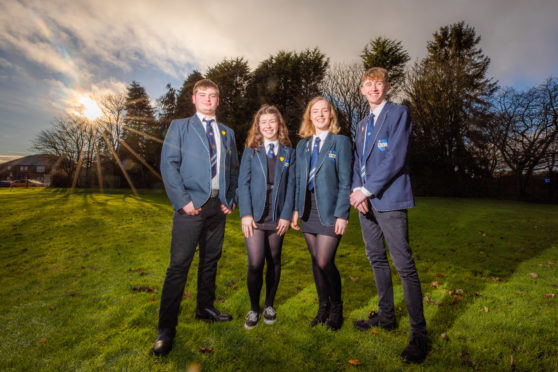 Tayside secondary school pupils are preparing to join global peers in a major United States youth leadership conference.
The Loudoun International Youth Leadership Summit (LIYLS) will bring together almost 200 young people in 45 international delegations for a ten-day programme in the Virginia County event close to Washington DC.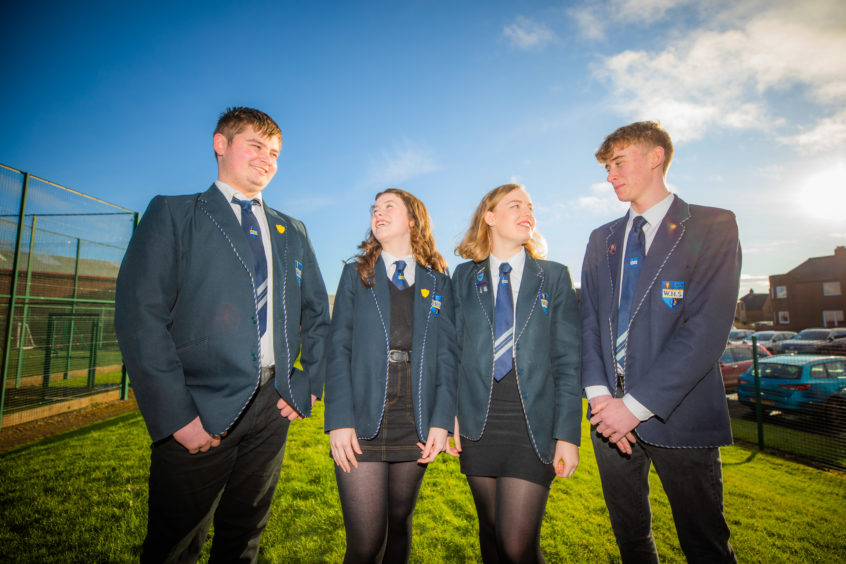 For the second year in succession, Webster's High School in Kirriemuir will send four senior pupils to the summit, with the Angus school being the only UK representatives at the 2020 event.
School captain Abby Thomson, Orla Finn and Nathan Marshall, all 17, as well as fellow sixth-year student John Shanks, 16,  have carried out much of their own fundraising to make the trip, with support from local groups and organisation.
The summit was established in 2012 and the Angus teenagers will live with local host families during their stay, taking part in a busy programme of talks, workshops and activities.
It was inspired by the experiences of a group of US students at an Asia Pacific youth leadership conference in Singapore and Loudoun County pupils secured $10,000  in a community fundraising campaign to host six delegations in the inaugural gathering .
The 2020 theme is "One World. One Hope. One Future." and over the ten-day summit delegates will explore the power of young people in working together to help achieve United Nations sustainable development targets.
Countries among the long list of participating nations include Australia, Costa Rica, Indonesia, Japan, Qatar, Russia, South Africa, South Korea, and Taiwan.
Its reputation has grown over the years since being established, with former US Secretary of State Madeleine Albright a previous keynote speaker.
Orla, who is studying advanced history and has already enjoyed a work experience trip in a Spanish hotel, said: "It is a great opportunity to meet people from all around the world and discuss a whole range of important issues, so we are really looking forward to it."
The group's new global friends may also receive some coaching in traditional sporting culture from 16-year-old John Shanks, the reigning Perthshire and Scottish Highland Games junior heavyweight champion.
Webster's maths teacher Susana Aguiar Rossetti and school resource worker Kirsty Brading are to accompany the pupils on the trip.
This year's conference runs from March 20 to 29.