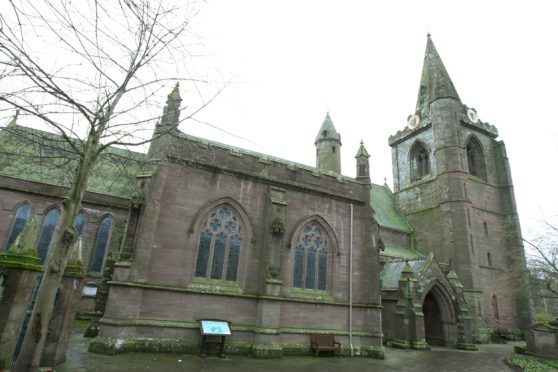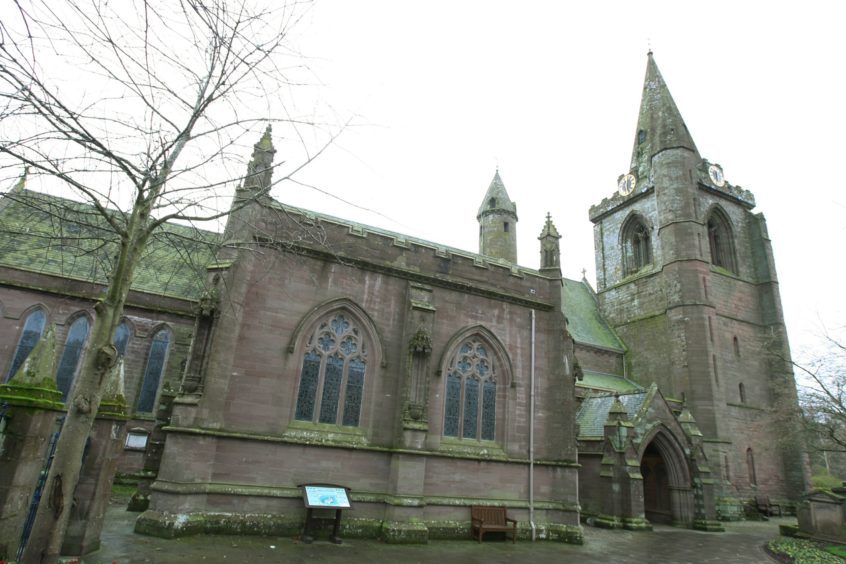 Angus Presbytery will tonight be asked to sanction the closure of Brechin Cathedral.
Brechin owes its origins to the medieval Cathedral, which is the oldest building in the burgh, and the Celtic monastery which preceded it.
The church is currently celebrating its 800th anniversary with a programme of events planned throughout the summer to mark the milestone.
The congregation has been cited to appear "in its own interest" at the meeting at St Margaret's Church Hall in Forfar where Angus Presbytery will be asked to instruct the supporting congregations committee to prepare a "Basis of Dissolution".
Cathedral members will get a vote on whether to accept the dissolution but the final decision will still be taken by Presbytery.
A further meeting would then be held in March to set out the timescale of closure.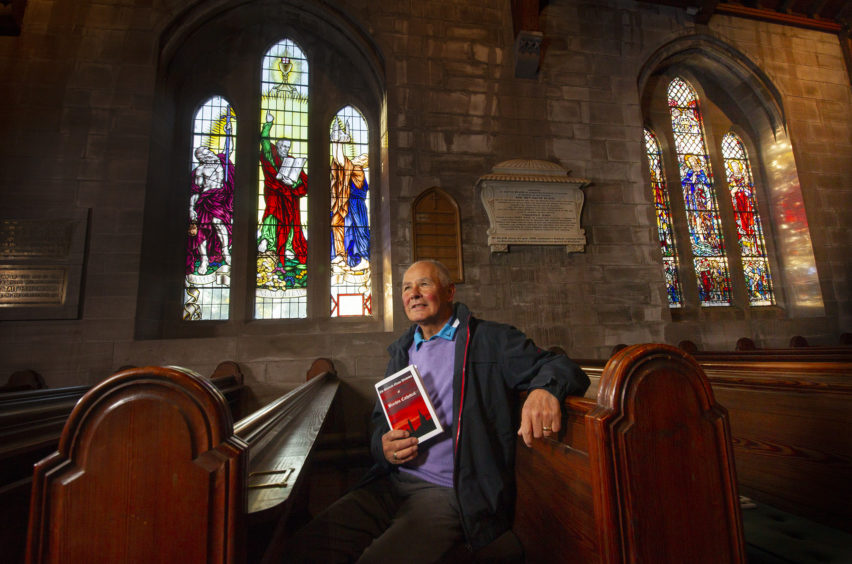 Church elder Archie Milne said: "Brechin evolved because of the Cathedral and the Church of Scotland are being short-sighted in considering its closure.
"The building attracts visitors from across the world to Brechin every year and it seems particularly cruel that this could happen as we celebrate our 800th birthday.
"There is a programme of celebrations planned and there is now the possibility these will take place with the shutters up on the Cathedral."
The Cathedral now carries a debt of £169,114 which includes £73,000 which was paid out to repair poor workmanship after dry rot was found in the Canadian pine timbers of the cathedral roof in 2008.
A major project of repair work was carried out between 2010 and 2013 and was poorly executed but the congregation was advised by the Church of Scotland there were no realistic prospects of recovery in view of the insolvency of the roofing sub-contractor.
The Church of Scotland General Trustees have agreed to allow the sale of the Cathedral manse to pay off the outstanding debt.
They will also continue negotiations with a group of interested local parties with a view to the transfer of the buildings to be used as a visitor site with occasional worship.
The perilous financial position, along with a continuing decline in attendance, prompted talks in 2018 to seek a union with Gardner Memorial Church.
Both Kirk Sessions voted in favour of the union and the necessary bases were also approved with the exception of the paragraph regarding the future of the buildings.
Angus Presbytery said it believes the current stalemate "is causing harm to both congregations" and a process of dissolution should be instigated "to allow all parties to move forward".
It said there was little hope of the Cathedral congregation being able to meet their financial obligations for the coming year.
The Church of Scotland said it would not be making comment at this time.