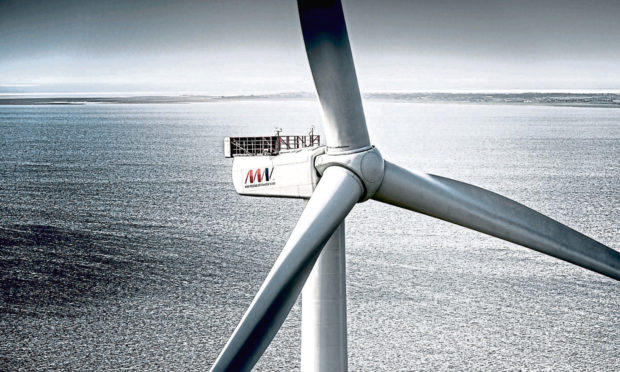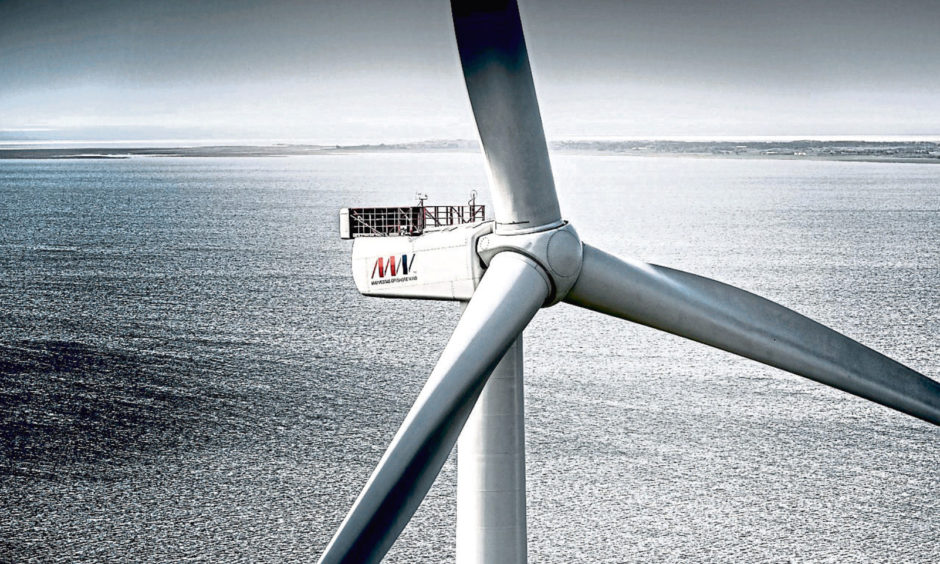 Tayside communities are set to share a £1.8 million windfall if plans to build Scotland's largest offshore windfarm go ahead as hoped.
Community councils in Arbroath, Carnoustie, Montrose, Murroes and Wellbank and Tealing are in discussions with Perth-based energy giant SSE over how the fund will operate, a process that is expected to take several months.
It is understood the company favours dividing the money evenly five ways, but tensions have emerged after members of Carnoustie Community Council made the case for a larger share.
They argue the town will be hardest hit due to the huge importance of golf tourism to the local economy.
The windfarm will connect to the grid via a cable that comes onshore at Carnoustie, prompting warnings from both Angus Council and the Golf Links Management Committee the project could harm the standing of the world-famous course.
SSE-owned Seagreen Wind Energy plans to run the cable underground to a substation at Tealing, prompting objections from landowners, and concerns from communities, along the route.
Alasdair Murray, planning representative on Carnoustie Community Council, said: "From the very beginning Seagreen have always been very positive about developing community relationships. But the approach they have taken is to split the fund five ways. There is no allowance made for the effect of the windfarm on the various communities involved.
"We want them to make an allowance for the effect on golf related tourism, because clearly the golf course is going to be affected and there are going to be fewer visitors coming.
"The two communities that will be most affected will be Carnoustie and Tealing and I would have thought they would have made an allowance for potential economic and environmental disruption at the two sites."
The Scottish Government advises renewable energy companies to create voluntary community benefit schemes to ensure local people share in the benefits of energy resources.
Hundreds of projects have befitted from similar schemes set up by existing  projects, most of them onshore wind turbines.
Alan Slade, chairman of the Tealing Community Council, said his group was still in discussions with Seagreen. "I don't mind how it is split. I don't think we should get more than anyone else," he added.
He said the final sum could be spent on a number of local projects, such as refurbishment of Tealing Hall, the purchase of a defibrillator and the creation of a footpath between the A90 and the village.
Steve Anderson, of Murroes and Wellbank community council, said he was looking forward to hearing more details about the fund.
"However our main concern initially will be the disruption on the route of the cabling and we hope this can be kept to a minimum for all residents and businesses impacted by the work," he added.
Representatives from Arbroath and Montrose community councils declined to comment.
An SSE Renewables spokesman said: "We are passionate about being a responsible neighbour which works with communities to develop a tailored community benefit programme, enabling support for local community initiatives.
"We are pleased to be able to offer a very significant community fund in association with Seagreen Offshore Windfarm, which will be valued at £1.8 million, that will help support positive transformational projects in the areas near the onshore construction for the offshore wind farm.
"Over the coming months we are looking forward to engaging with local community representatives as we develop a tailored community benefit programme for the area."