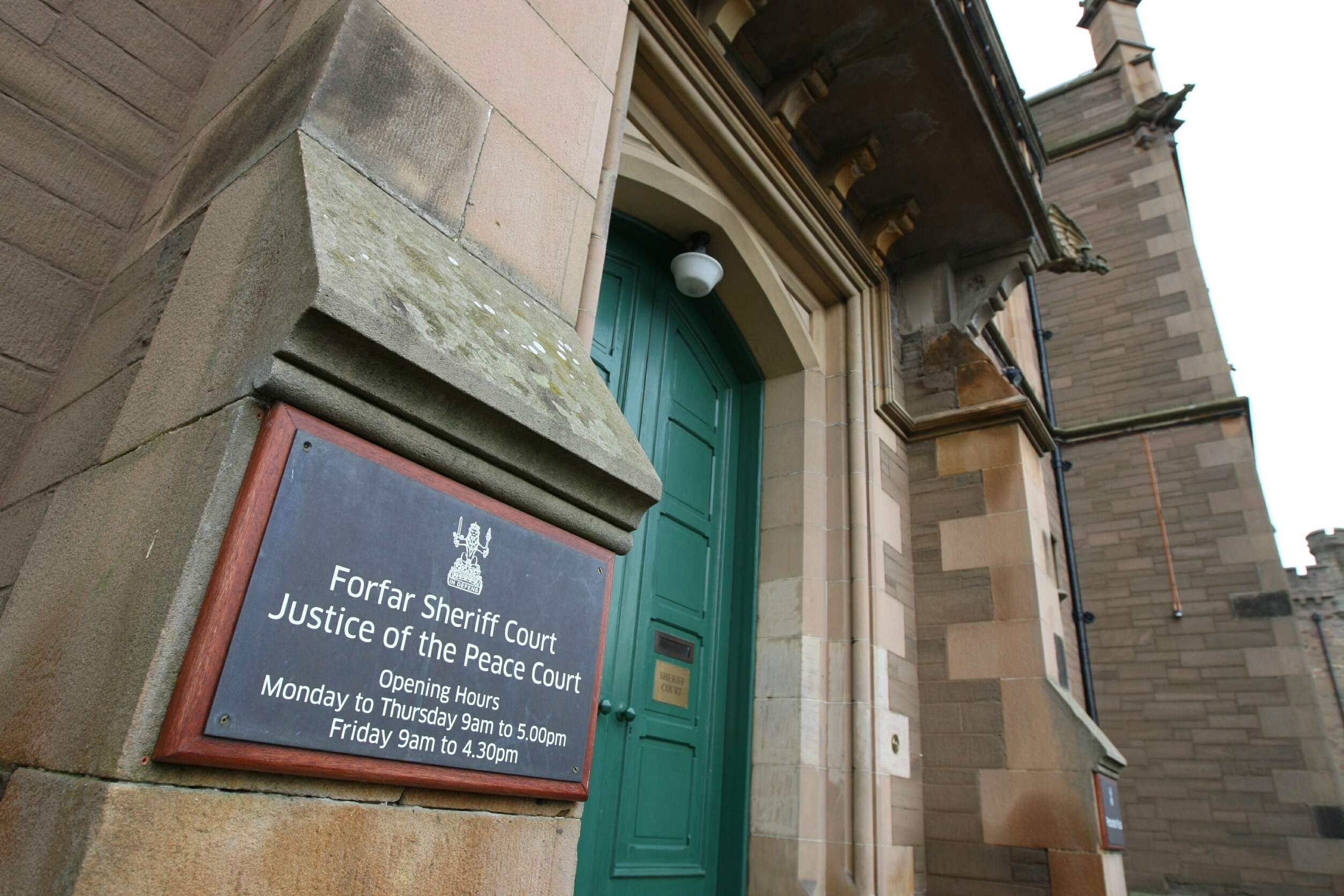 An Angus thug who responded to a hand of peace from a fellow drinker after a pub bust-up with a brutal attack has been sent back behind bars.
Stuart Douglas had exchanged words with his victim in the toilets of the Kirriemuir club around 11pm in a booze-fuelled row.
The pair met again within around half an hour in the hostelry's smoking area but Forfar Sheriff Court heard the victim's attempt to apologise was met with a barrage of punches.
Douglas, of Sidlaw Range, Kirriemuir, appeared for sentence before Sheriff Gregor Murray having previously admitted assaulting his victim on May 3 last year by repeatedly punching him to the head and knocking him to the ground to his injury.
The court heard both men had been in the busy club and there had been a fall-out when they met in the toilets.
In the smoking area the complainer shook the accused's hand and told Douglas he might have been unreasonable earlier in the evening.
Douglas became angry, squared up to the man and delivered multiple punches to his victim's face.
The man fell to the ground and the accused continued to rain further blows down on him, before being pulled off by other drinkers.
Despite suffering a deep cut to his eye and injuries to his nose and the back of his head, the victim refused medical treatment.
Defence solicitor Nick Markowski said: "This was alcohol-fuelled and Mr Douglas has asked me to apologise to the complainer.
"There was a storm in a tea cup argument and there seemed to have been an attempt by third parties to clear the air that didn't entirely work.
"Alcohol and fighting was a feature of many of his weekends as a younger man and that led him to detention.
"Since then he has remained out of trouble. He was out with his girlfriend that night and he regrets his actions.
"Obviously what Mr Douglas is aware of is that with his record, any altercation puts his liberty at risk.
Sheriff Gregor Murray told 24-year-old Douglas: "From examining your record further, you have two previous convictions, both directly analogous."
He said the offence happened only 18 months after the accused was released from custody.
"In the circumstances there's no reasonable alternative to a custodial sentence."
Douglas, who was previously jailed for his part in an assault which left a footprint on another man's face, was jailed for four months.