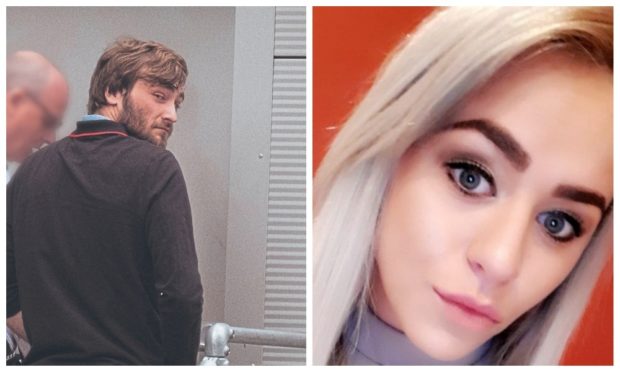 A Brechin farm worker flew into a jealous rage and murdered his girlfriend after watching her dance with other men in a bar, a prosecutor said.
Keith Rizzo, 23, is accused of stabbing and choking Neomi Smith, also 23, at her Swan Street flat at around 1am on June 9.
In the Crown's closing speech, prosecutor Duncan McPhie put it to the jury that Rizzo's "varied accounts" are "entirely inconsistent" with the evidence heard throughout the 10-day trial at the High Court in Glasgow.
He said CCTV and witness accounts showed Rizzo was "angry" on the night of Ms Smith's death and subsequently kicked in the door of her flat before stabbing her 32 times.
Mr McPhie said Rizzo offered two "far-fetched" explanations for what happened that night.
He told police on the night of his arrest a "figure in the alley" must have entered the flat and attacked her while he was in the shower.
Several weeks later he told his mother he watched two men in black take turns stabbing Ms Smith before forcing him to handle the weapon and put his hands in her blood.
Rizzo claimed the men grabbed him "by the scruff of the neck" and forced him to take a shower.
Mr McPhie told the jury: "I ask you to reject all of Keith Rizzo's self-serving explanations.
"You heard there is no CCTV of either the dark figure who apparently entered the flat or the two men in black who he later said killed her.
"You also heard evidence that none left footwear marks at the scene.
"I submit there is a body of evidence that he murdered her."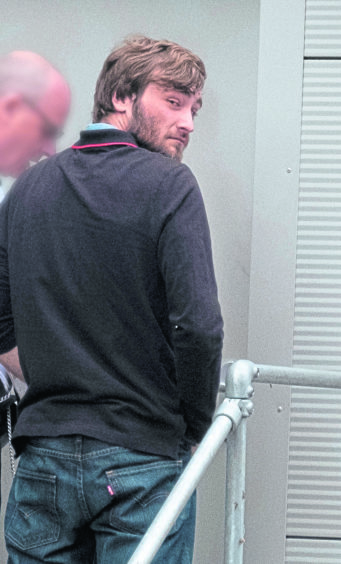 He added evidence heard in the trial showed Rizzo had attacked his partner in the past, including on one occasion pushing her into a wall and rendering her unconscious.
He said: "Their relationship was short and violent. Keith Rizzo did not care whether Neomi Smith lived or died.
"One of the blows struck was 9.5cm deep. She had incised wounds on her neck from side to side as well as evidence of neck compression.
"You heard the only defensive wound was a small cut on her left hand."
He highlighted DNA evidence which showed blood found on the handles of both knives matched Rizzo's, and a forensic scientist said this could be explained by Rizzo handling the weapons.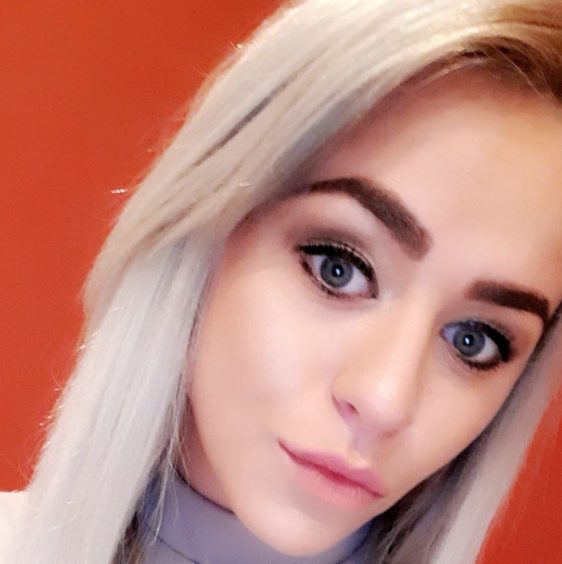 The defence produced no witnesses during the trial and Rizzo did not take the stand himself.
His agent, Donald Findlay QC, said police "jumped to conclusions" in treating Rizzo as a suspect and his neighbour, who helped administer first aid to Ms Smith, as simply a witness.
He said: "You have two men that have got some connection to the victim. The police allow the neighbour to enter his own flat, close the door, they say 'go on, change your clothes, help yourself because we think he (Rizzo) did it.'
"The danger of jumping to conclusions is that we may miss something and evidence can be destroyed."
He also argued footwear evidence and forensic evidence takes the Crown "nowhere" and "the fact DNA is found in your own home proves nothing".
He said DNA could be traced for "years and years" after it is left.
The jury are expected to be given directions by judge Lady Rae on Monday before retiring for deliberations.