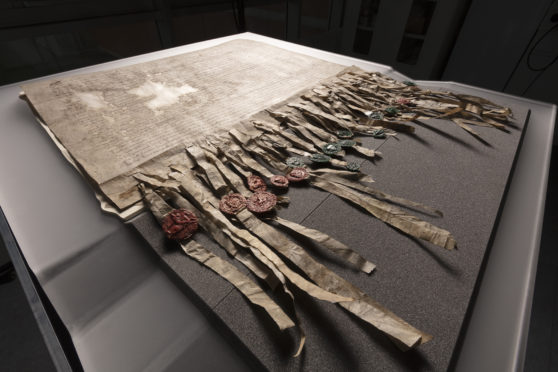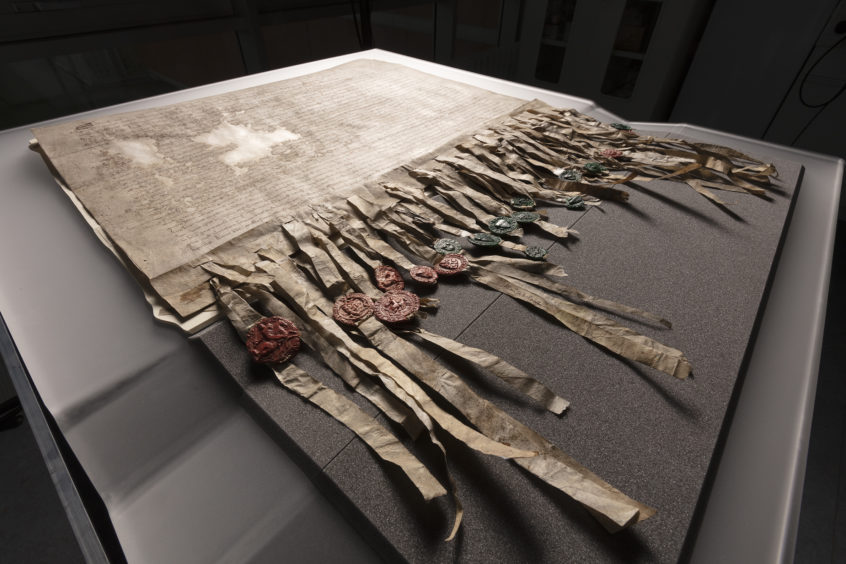 The 700th anniversary celebrations of the Declaration of Arbroath have been postponed until next year, it has been announced.
All "core programmes" of Arbroath 2020, which was due to start on April 4 and run to September, will now take place from April 2021.
The decision has been taken due to fears over the spread of the coronavirus and after Scottish Government advice to cancel events of over 500 people.
The Arbroath 2020 committee, in conjunction with partners VisitScotland and Historic Environment Scotland, said it was a "difficult" decision but one they had to make.
Pippa Martin, creative producer of the Place Partnership and Arbroath 2020 Festival, who has been supporting the committee to organise the festival, said: "In these unprecedented times, ultimately the first priority for everyone involved is the health and safety of the public.
"The community and partner effort to achieve the Festival so far has been unbelievable.
"The committee and team at Arbroath 2020 would like to thank all of our volunteers, supporters, funders and contributors including choirs, artists, and especially Arbroath local schools who have contributed so fantastically and enthusiastically to the making and creating of the Pageant procession.
"We look forward to the ambition and enthusiasm of 2021."
Harry Simpson, chair of Arbroath 2020 Committee: "I'm sad that we have to postpone our 2020 celebrations until 2021 but its for the safety of the people, the town and its visitors.
"We would like to thank all groups and individuals who have been backing us and their tremendous effort as well as the committee, the team from Hospitalfield and all the government bodies that we have worked with to build what will still be a brilliant event.
"We look forward to coming back stronger for the celebrations next year for 2020+1. And I wish everybody good health."
Caroline Warburton, Regional Leadership Director, VisitScotland: "As a major celebratory anniversary event for the town and wider region this decision was not taken lightly as the the Arbroath 2020 Festival was on course to be a great success.
"So we are disappointed for all those that have put so much into organising the festivities.
"However, the events will take place at a later date and so everyone's efforts will not have been in vain.
"We look forward to an update on that in due course.
"Understandably, this is a stressful and worrying time for many and we offer our sympathies to those affected, and the medical personnel and volunteers involved in providing support and comfort."