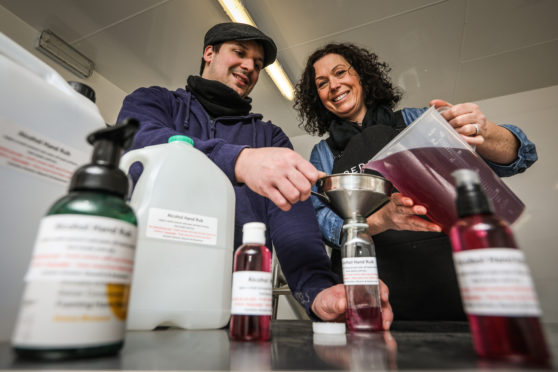 Tayside gin firms have been "inundated" with demand after turning their focus to producing hand sanitiser from alcohol spirit.
The award-winning companies making the switch have been forced to charge businesses due to HMRC duty charges, spiking their original intention to offer the gel to communities for a charity donation.
Redcastle Gin at Arbroath and Verdant in Dundee are among Scots distillers turning to sanitiser production.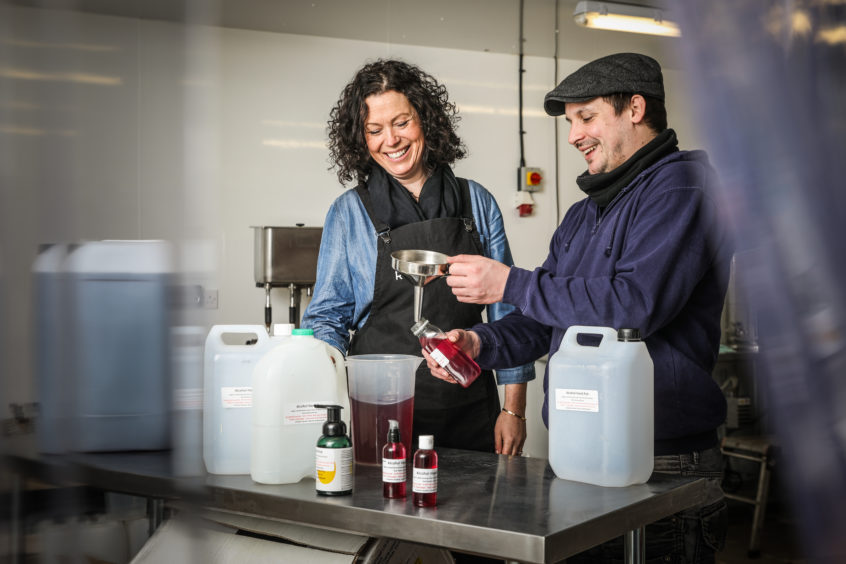 Fiona Walsh of Redcastle and Lewis Scothern of Distillutions had an initial batch of sanitiser created last week after the use of the "heads and tails" of the production process was seen as a way of boosting supplies.
"On Saturday morning, we gave away 25 litres for free to those most in need in our local area.
"We raised over £250 for charity through the donations people kindly made in exchange.
"Sadly, the government currently require us to pay full HMRC duty on this liquid, at a rate of £28.74 per litre ex VAT, so from Monday, following a call with our contact at HMRC, we have been charging businesses for this liquid.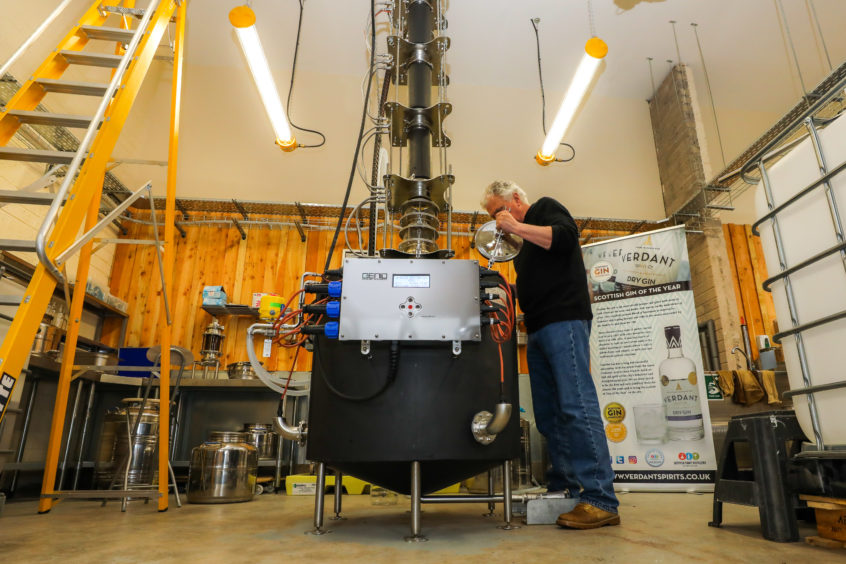 "We hope that the government see sense and scrap this duty shortly to enable us to provide this liquid to more people at a sensible cost.
"We need to cover costs, we are two businesses working together but we are certainly not profiteering from this situation and have put production of our gin, gin liqueurs and rum on hold for the time being to focus our attentions on this.
"We will focus on doing the right thing again and getting more of this it to the people who need it."
Verdant owner Andrew Mackenzie tracked down the ingredients listed on the World Health Organisation's website and hopes to produce 400 litres of gel at his base in Dundee's West End this week.
But he also admitted the excise duty issue was causing concern.
"It looks like various care communities and surgeries are prepared to pay the £28.30 that it's going to cost us to produce it, and on the basis if we do get a rebate of the duty, that will go back to them.
"We're moving ahead positively, but we need to find a solution to the duty issue."